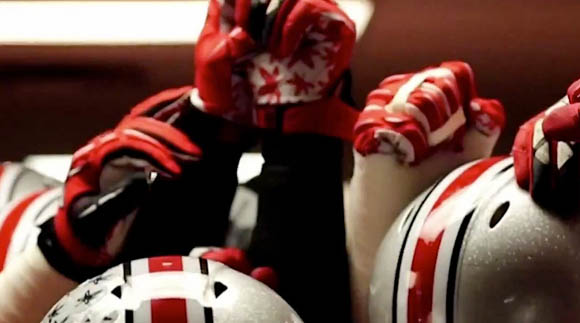 During the endless, miserable summer of 2011 we conducted our first-ever reader survey, seeking feedback from the very people that make this site such a thriving community. Hundreds of you took the time to tell us what you liked, what you didn't like and how 11W could become a better place. We listened, taking your advice to increase our recruiting coverage, bring on ringers and improve the site on the tech side.
One year later we were a more complete site supported by a vibrant community. Once again we begged for a few minutes of your precious time in the 11W confessional. Once again, you came through, and once again, we used your feedback to make Eleven Warriors better.
We don't ever want to stop getting better. Halfway through this year - with no Ohio State football games - you clicked on 11W columns, features and forum topics nearly 24 million times. We have more eyeballs than ever, so we want to impress upon you that this is the best Ohio State site, not just the biggest.
As a token of our gratitude, one lucky participant will be chosen at random to receive a Starter Pack consisting of three (3) t-shirts from Eleven Warriors Dry Goods. Two other randomly chosen participants will receive a copy of Ohio State Buckeyes in the Huddle 2013.
So click the link to get things going and thanks again to every one of you.