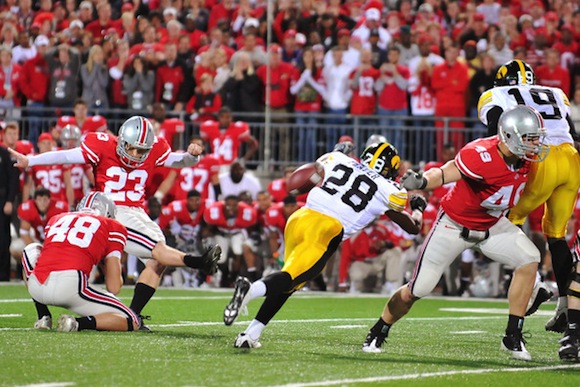 Ramzy stopped by Black Heart Gold Pants to record the football season debut of the highly-acclaimed BHGPodcast with Iowa Hawkeyes Patrick Vint and Adam Jacobi. It also marked the premier of the this year's new BHGP theme music, which as always is exceptional.
Topics included Carlos Hyde, Sugar Bar 2, night games, Urban Meyer, Ohio State's defensive line, the upcoming OSU schedule and - it's Black Heart Gold Pants - the Iowa game looming on October 19.
Listen here:
And visit BHGP for all of your Iowa Hawkeye needs!
[don't tear your ACL]
[too late]
[aaaaaand...Kirk Ferentz just bought a 37-foot boat]