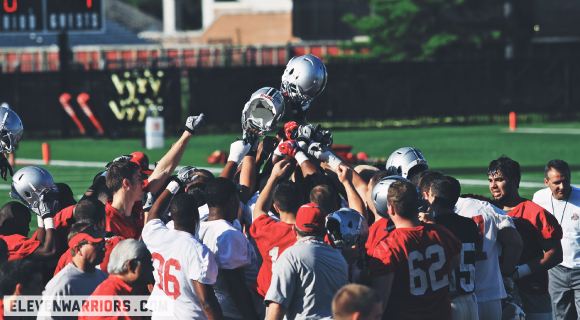 Bowl revenue from the Big Ten's postseason-eligible teams is split evenly throughout the conference. All 12 teams are permitted to use it however they see it.
When Penn State was sanctioned by the NCAA for the ugly mess stemming from the Jerry Sandusky child sex-abuse scandal, it had to give back a large sum of money to the rest of the Big Ten's member schools. Ohio State took the measure of donating the $181,000 to two local child-advocacy organizations.
Ohio State on Monday announced it will allocate money to the Nationwide Children's Hospital Center for Family Safety and Healing and the Court Appointed Special Advocates of Franklin County.

The funds stem from sanctions against Penn State that required the school to relinquish $2.3 million of conference bowl revenue the school would have earned had it been allowed to play in the postseason. The 12 schools in the conference, including Penn State, received a share of the money to donate to children-focused charities.