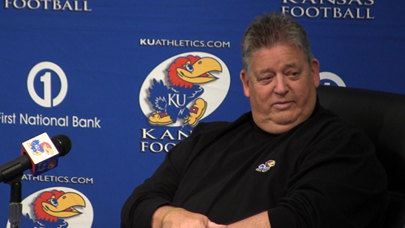 Creative accounting is as old as college football itself. It's why Rutgers and Princeton claim national championships in 1869 when they were the only two universities fielding teams in the sport. It's why Alabama claims a national title in 1941 because someone with a foundation to his name wanted to give them one for a year when Alabama finished third in the SEC.
As far as I know, Kansas may have covered new ground in the realm of creative accounting by counting its spring game as A) a win for the season, and B) a win for last year's team that otherwise won just one game.
For posterity's sake.