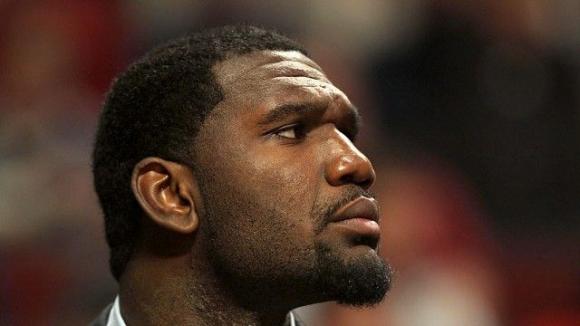 Obviously, we're all pulling for Greg. He's an extremely likeable guy who gave Ohio State an incredible year of his life before having to deal with some pretty crappy life circumstances. Now that he has the opportunity to come back and play in the NBA, longtime friend Mark Titus has this to say about his buddy making a go of it in South Beach:
...I'm optimistic about Oden's comeback because he'll play for the Miami Heat — a team that's a perfect fit. Because he'll share a court with the most star-studded team in basketball, he'll likely never be more than the fourth offensive option, meaning his role will basically be to do the three things he has excelled at his entire career: block shots, rebound, and finish at the rim. The Heat have proven that they can win a championship without Oden, so he won't be under much pressure to lead Miami to a new level. This means that he will be able to play as many minutes as he's comfortable playing and even sit out a few games if his body reminds him that he had three microfracture surgeries in five years.
These are all pretty good points, and personnel wise I agree that Miami is the better fit. If I were in Greg's (gigantic) shoes, I probably would've chosen San Antonio just for Pops alone, but it's really hard to argue against getting a chance to play with the best basketball player on the planet. As Oden puts it:
"The cool thing about playing for the Heat is when you're LeBron's teammate and you screw up, nobody gets mad at you for missing a shot or turning the ball over — they get mad at LeBron for passing to you in the first place,"
Dammit I love that guy.