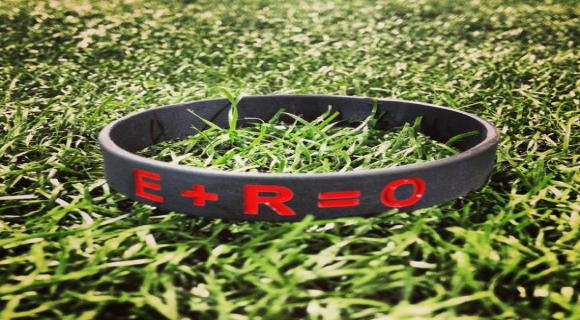 As mentioned in a story today on Eleven Warriors, Urban Meyer has an obsession with leadership. Who would criticize him, though? He's a two-time national champion who understands all the intangibles it takes to build a winner. 
Part of Ohio State's summer school has consisted of leadership seminars with team-building experts Tim and Brian Kight. A formula was developed, and behold the new scarlet and gray wristbands. It's no longer just "The Chase" that drives the Buckeyes toward their goals.
Introducing: E + R = O. Event + Response = Outcome.