The one thing that almost every freshman college football player will be trying to avoid this season is the redshirt. While it is true that some players will publicly proclaim their "team first" attitude by saying something along the lines of "I really needed that redshirt season in order to get acclimated to the college experience" (and so forth, in vintage Tressell-ese), inside you know darn well that what he wanted to say was "I'd rather gouge my eyes out with a tire iron than take a redshirt." These guys want to play, not sit.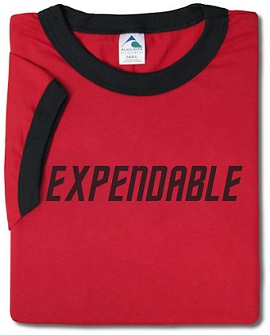 Redshirting was once a more common practice than it is now. I can remember very clearly hearing Indiana head coach Bill Mallory say back in 1988 that the key to how well his team played was having so many 5th year seniors (imagine that...Indiana was a contender and Ohio State was not). Experience and time in the system was important, and redshirting was a key component; a freshman only played if he was Chris Spielman or someone like that.
What has caused that to change dramatically over the years is the trend of players leaving early for the NFL, even marginal players who are 3rd to 5th round picks at best. Urban Meyer understands the trend, and he has no hesitation about playing a freshman, even if there is an established starter ahead of him (like Chris Leak was in front of Tim Tebow in 2006).
Last year, 11W Alumnus David Sokol predicted who would be redshirted on the 2012 roster, and he was nearly spot-on. I'm going to give it a try this year, only a bit earlier and before fall camp starts. As a result, the picks will be considerably more speculative in nature.
One player who will not count in the equation is Timothy Gardner, the incoming offensive lineman who was removed from the team on Monday. Assuming there are no untimely injuries to key upperclassmen that would lead to a possible medical redshirt (as was the case with Jordan Hall last season), we should only be talking about incoming freshmen for this list. With that in mind, here are my predictions.
MARCUS BAUGH
Besides the fact that Baugh has spent the off-season earning a large suite in Urban Meyer's doghouse, he plays a position that has not just one established player but two. Junior Jeff Heuerman is backed by Sophomore Nick Vannett at the tight end position. It is doubtful that Baugh was going to see the field much in any event; now it is certain he won't play in the opener and possible that he will sit for the entire season.
DARRON LEE
Regardless of where you plan on playing the outstanding athlete from New Albany, he's running into a lot of depth even in his own class. If you're looking at him as a DB, he's competing with the likes of Eli Apple, Cam Burrows, and Vonn Bell for time. If he's a WR, then he's going against James Clark and Corey Smith. If you think of him as a runner, then he's up against Jalin Marshall, Ezekiel Elliott, and Dontre Wilson. Tough luck, Darron.
GAREON CONLEY
Conley is a cornerback prospect, and a good one. He could also play safety in a pinch. Last year three freshman DBs got playing time, one cornerback and two safeties. One of the top prospects in this class is a cornerback (Eli Apple) and it is almost a certainty that he will play. I like Conley as a prospect, but not as much as I like Apple. Besides, I'd like to see some more weight on that 6-foot-2 frame.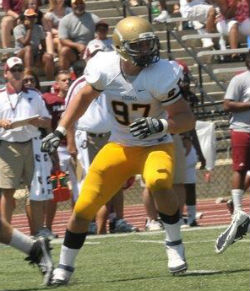 DONOVAN MUNGER OR MICHAEL HILL
I don't believe that both of these incoming defensive tackles will be redshirted, but I do think one of them will. While it is true that Ohio State is losing their entire starting defensive line from last year, it is also true that there are lots of quality players ready to step up. There is already a solid group of eight players plus incoming freshman Billy Price. I think Price and one other will see the field this year but not all three.
TRACY SPRINKLE AND/OR TYQUAN LEWIS
The situation at defensive end is similar to that of defensive tackle, but in this case I think it's possible that both could redshirt. The difference is the presence of Joey Bosa in this class. Compared to Bosa, Lewis and Sprinkle both seem undersized. Give them a year to put on some weight.
On the other hand, if Lewis can handle a move to strongside linebacker (as Vico has suggested), I think he has a good chance at getting some playing time. In that case, I would say only Sprinkle takes the redshirt.
CHRISTOPHER WORLEY
The Glenville product is another player who looks undersized for his position (linebacker, although he could move to the "star" position) at only 185 pounds. A redshirt and some extra helpings at training table will be a good idea for Worley.
J.T. BARRETT
The only quarterback in the 2012 class (Cardale Jones) took a redshirt last season and I think that scenario repeats itself in 2013. With Braxton Miller and Kenny Guiton returning this season, and with Jones having shown some flashes of potential in the spring game, I think the only way Barrett sees the field this season is for both Miller and Guiton to get injured. In other words, don't count on it.