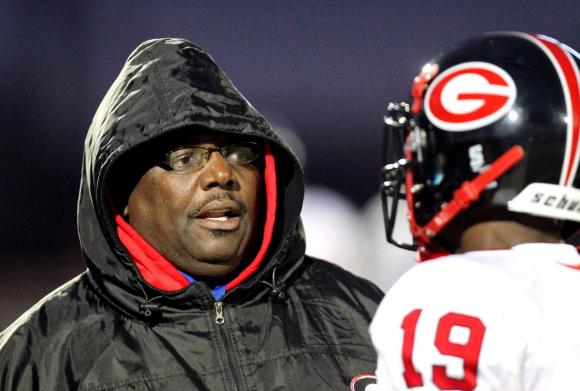 A year ago, when Ted Ginn Sr. was diagnosed with pancreatic cancer, the prognosis was not good. But the strong, affable and resilient Ginn wasn't going to sit idly by as the sickness took over his body. Today, Ginn is cancer free. 
As Bill Rabinowitz of the Columbus Dispatch wrote, Ginn wasn't told the survival rate was five percent until he'd already won his battle. 
Ginn is the beloved head coach of Glenville High School in Cleveland, which has been a pipeline for Ohio State and other Division I programs. He is a renowned figure in Cleveland for his work with troubled youths and bettering their lives through lessons and education. 
"We all want to win, but where we come from on the east side of Cleveland, winning kind of takes a back seat because the guys around there have so many other problems," Ohio State offensive lineman Marcus Hall said.

"He's an automatic father figure before he's even a football coach. There's so much he has to deal with even before he coaches football.

"He cares about individual kids so much, it's crazy. He'll make himself sick caring about one kid when there are 200 other ones."
At one point during his treatment, Ginn was put on life support. After a surgery to remove his pancreas, though, his status improved dramatically. Ginn is thankful for all the support he received through the grueling process, including phone calls from Urban Meyer and Brady Hoke.