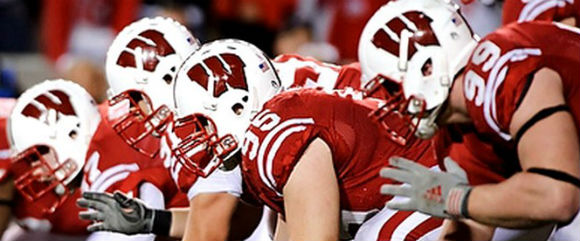 We're at the point now where we can measure the distance between now and the 2013 Ohio State football season in weeks rather than months. Time keeps on slippin', slippin', slippin' into the future, so it's time to get to the second part of our "Villains" series.
Last week we told you about the villains from the first quarter of the 2013 OSU football schedule — Buffalo, San Diego State and Cal. Herein, we'll discuss the most villainous members from the season's second quarter (games 4, 5 and 6). That segment includes the Florida A&M Rattlers as our last non-conference foe of the regular season, plus Leaders (Legends?) Division rival Wisconsin, and a vastly improved Northwestern team from the one we last saw in 2008.
As with last time, the goal here isn't to break down the opponent or provide keys to victory, but merely to point out some of the players you're going to be rooting against. Chances are, if the Buckeyes can keep these players under wraps, the game should conclude with a favorable result.
Here are the young men we all need to start hating now. As conference opponents are included in this installment, you no doubt already hate some of them.
 
Florida A&M
The lone FCS school on Ohio State's 2013 slate, the Florida A&M Rattlers are coming off a 4-7 season. The only comparable opponent the Rattlers faced last year was Oklahoma, in Norman. The Sooners blasted Florida A&M, 69-13. This may be an overmatched opponent, but the Rattlers do have their villains. Just don't hate their band. Take this section with a thousand grains of salt. Neither the FAMU website nor ESPN has a reliable team roster and calls and emails to the FAMU sports information office were not returned.
Offense: Junior quarterback Damien Fleming (#7) completed 214/308 passes a year ago (69.5%) for 2,157 yards and 16 touchdowns, against only five picks. As a runner, he carried 86 times for 194 net yards, but that includes sacks. He scored one touchdown on the ground and even caught a pass for six yards.
Senior running back James Owens (#21) shared the backfield last season with departed Eddie Rocker. According to a FAMU press release on July 10, Owens is on the College Football Performance Awards (CFPA) All-Purpose Performer of the Year Watch List, carried 65 times for 370 yards (5.2 YPC) and five scores. He snatched 22 receptions for 170 yards and two more touchdowns. A versatile runner, Owens also led Florida A&M in kickoff returns, with 904 yards on 39 attempts (23.2 avg.). The Freak Show will have to be on its game to contain the shifty Owens.
Defense: It appears that the names you'll need to know are Mike Ducre (#51) and Devan Roberts (#3). Lucre is a senior linebacker out of Orlando, who finished fifth on the team in tackles last year (52), with 28 solo stops, two TFLs, and a sack. Roberts, a junior corner, was third among Rattlers tacklers, with 59 (49 solo). He finished with four breakups and two interceptions, as well as three sacks, two quarterback hurries, two forced fumbles, a fumble recovery and a blocked kick.
But let's face it, by Game 4, the Ohio State offense should be clicking enough to render any of the FAMU defenders far less of a threat.
Wisconsin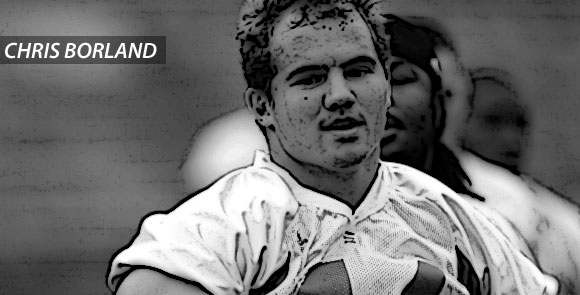 In the wake of Woo Bert Sooie's departure from Madison for the bright lights of Fayetteville, Arkansas, we may be seeing a lot of new wrinkles from the Badgers in 2013. Head coach Gary Andersen brings a history of Pistol formation football from Utah State, possibly giving Wisconsin its first new look since the Don Morton era (1987-89) ended and Barry Alvarez took over.  If you haven't already, start hating these guys:
Offense: As a redshirt freshman, Joel Stave (#2) emerged from a three-headed quarterback situation in Madison and played very well, completing 70/119 passes (58.8%) for 1,104 yards and six touchdowns, with three interceptions. Stave is a sophomore now and reportedly is adapting quickly to Andersen's system. You will want Adolphus Washington, Noah Spence and Ryan Shazier to hit him hard and often.
Montee Ball is gone, but that doesn't leave a talent void behind in the Badger backfield. Senior James White (#20) had a better yards-per-carry average than Ball last year (6.4 vs. 5.1). White rushed 125 times for 806 yards and 12 touchdowns in 2012. We'll also see a lot of redshirt sophomore Melvin Gordon (#25), who picked up 621 yards on just 62 carries a year ago, for a 10.0 average (!) and three touchdowns. The two combined for only 10 receptions last year, but that could increase in the new offense.
Senior wide receiver Jared Abbrederis (#4) is one of the best receivers in the B1G, finishing 2012 with 49 catches for 837 yards and five touchdowns. He averaged better than 17 yards per catch. With 933 yards receiving the year before, Abbrederis has been spectacular in a run-heavy offense. He's also a dangerous return man, holding the school record for career kickoff return average (25.8) and ranking third punt return average (11.2). Senior Jacob Pederson (#48) leads a talented group of tight ends. He caught 27 balls a year ago for 355 yards and four touchdowns. Only Abbrederis finished with more receptions, more yards and more touchdowns in 2012.
While there is no word yet on whether the no-holding-call policy in Wisconsin games will continue under the new coaching staff, but go ahead and add the entire offensive line to your list of villains.
Defense: Chris Borland (#44) is Wisconsin's leading returning tackler and one of the best linebackers in the B1G. The senior hails from Kettering, Ohio, which means you can freely mock his decision to leave the motherland. You can also dislike him for landing on the All-B1G (coaches) first team and relegating Ryan Shazier to second team in 2012. Borland made 104 tackles a year ago (56 solos), with 10 FTLs, 4.5 sacks, six pass breakups, three forced fumbles, three fumble recoveries and a quarterback hurry. He'll be the main guy to watch on the Badger defense in Andersen's new 3-4 look.
Northwestern
In the last two meetings with the Wildcats, Ohio State has outscored Northwestern 103-17. But things have certainly changed in Evanston since 2007 and 2008, and we expect this year's game to be one of the more difficult obstacles of the 2013 campaign. It's been awhile since we've seen the purple-est team in the Big Ten, so let's get acquainted with the villains:
Offense: The Cats ran a two-headed quarterback system in 2012 with Kain Colter (#2) and Trevor Siemian (#13). A junior, Siemian is considered the "passing quarterback" in Pat Fitzgerald's spread system. He completed 128/218 (58.7%) as a sophomore in 2012 for 1,312 yards and six touchdowns, with three interceptions. Colter was 101/149 (67.8%) for 872 yards and eight scores, with four picks. Colter may be harder to defend because of his all-around athleticism and versatility. He rushed 170 times for 894 yards (5.3 YPC) and 12 touchdowns in 2012, and caught 16 passes for 169 yards.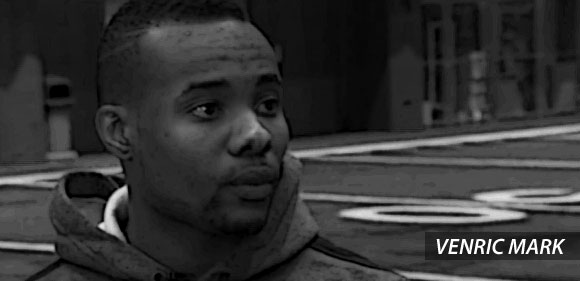 Venric Mark (#5) shared All-B1G second team honors with Ohio State's Carlos Hyde last year. Mark is a diminutive senior, at 5-8 and 175 pounds, but he's shifty and hard to tackle. He rushed for 1,366 yards in 2012 on 226 attempts (6.0 YPC), scoring 12 touchdowns. He also caught 20 passes for 104 yards and another score.
Juniors Christian Jones (#14) and Tony Jones (#6) and senior Rashad Lawrence (#17) return for 2013 and all had similar receiving numbers last year. They caught 35, 29 and 34 passes, respectively, for 412, 335 and 321 yards. Tony Jones scored four touchdowns, while Christian had two and Lawrence did not find the end zone. All have another year of experience under their belt and will challenge Ohio State's secondary.
Defense: Senior defensive lineman Tyler Scott (#97) was honorable mention All-B1G last season. The ex-Ohioan (Warren High) recorded 42 tackles (27 solos) in 13 games last year, but made big plays with 12.5 tackles for loss and nine sacks. He forced three fumbles, broke up five passes and hurried the quarterback three times. Senior linebacker Damien Proby (#46) was All-B1G honorable mention on the media team. Proby led Northwestern with 112 tackles (74 solos) last year, with half a sack, 4.5 TFLs, and three pass breakups. Ohio State will need to get Proby blocked and keep Scott away from Braxton Miller. Feel free to make voodoo dolls of them.
---
So now you know who to hate now for the season's second quarter. Next week we'll take a look at the third quarter of the season, previewing your villains for the Iowa, Penn State and Purdue games.