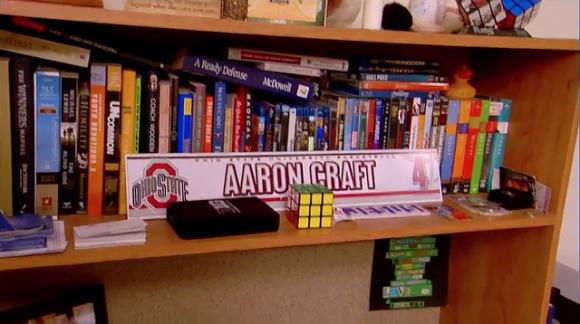 Ohio State has long been a major player on the athletic fields. But the dominance has since spread into the classroom.
The Buckeyes led the Big Ten with 74 student-athletes earning distinguished scholar accolades. Twenty-eight of Ohio State's 36 varsity sports were represented. To be named a Big Ten Distinguished Scholar one must maintain a 3.7 GPA or higher.  
The Buckeyes women's swimming and diving program led the way with eight honorees, followed by field hockey, men's volleyball and men's swimming and diving with five apiece. Nine Buckeyes posted perfect 4.0 grade-point averages over the year – Derek Blevins (track & field), Aaron Craft (basketball), Adam Homan (football), Randy Languis (wrestling), Michael Newberger (gymnastics), Melissa Rennie (softball), Max Stearns (fencing), Gavin Trebilcock (swimming & diving) and Tim Wetzel (baseball).
Craft was named the distinguished scholar of the year for men's basketball, while Homan was just one of three football players to post a 4.0 GPA.