The twenty-first installment of the fifth edition of this now 24-part series titled Better Know A Buckeye profiles Corey Smith, a wide receiver prospect coming to Ohio State from East Mississippi Community College in Scooba. Smith has the distinction of being the lone community college prospect in this year's recruiting class. Further, he is one of the rare junior college prospects to sign a letter of intent for Ohio State football. Elite programs, like Ohio State, tend not to recruit community college prospects in lieu of high profile talent from high school, from whom they can get a more standard four-year commitment. The last community college prospect to sign an LOI with Ohio State was Larry Grant in 2006. They typically come once every five to ten years.
The respective recruitments of a lot of the players in Ohio State's 2013 class are interesting. Several were committed to other high profile programs, like Auburn, Michigan, or Oregon. However, no other recruit in this class carries the label of "high school dropout". This already conjures a very negative image and may prejudice the reader, so this will be explained first in the next section.
After retelling the story of how an Ohio high schooler found his way to a town of 600 on the Alabama-Mississippi border, this feature mentions briefly his courtship with Mississippi State and Ohio State. Thereafter, this profile proceeds in the usual linear fashion. I discuss his strengths and areas for improvement, especially as I see him as a vital complement to the other receivers in this class and currently on the roster. I project a redshirt in 2013 and include some highlights before concluding that Corey Smith is better known. He's then put on the proverbial board.
Height: 6-0
Weight: 175lbs
Fake 40: 4.5
Last School: East Mississippi Community College; Scooba, Mississippi
His Recruitment
Ohio State fans may look at the press release for Ohio State football's 2013 recruiting class and think of Corey Smith as the rare prospect from Mississippi that comes to Ohio State to play for the Buckeyes. Mississippi was his latest stop. He's actually from Akron, Ohio.
Corey Smith was slated to be a coveted prospect for several program's 2012 recruiting class. He was turning heads in various high school camps and combines. He picked up offers from programs like Illinois, Michigan State, Penn State, Tennessee, and Virginia. He was getting a strong look from Alabama, Georgia, and Ohio State for its 2012 recruiting class. He even committed to Tennessee in the spring of 2011. He already had a college destination before his senior season began.
However, this plan went awry. Not long after announcing his college choice, Corey Smith disenrolled from Buchtel High School before the start of his senior season. It was a surprising turn of events.
Understanding why this happened requires digging a bit further into his past. Smith was originally enrolled at Barberton High School as a freshman and a sophomore. He struggled academically and was actually expelled after his sophomore year. In the summer of 2011, a compliance officer at Buchtel High School did a background check on how many seasons Smith played at Barberton. After discovering that Smith played football for his freshman and sophomore seasons before enrolling at Buchtel as a sophomore, Buchtel's football coaches were dismayed to learn this meant that Smith had exhausted his eligibility for high school football. He had played two seasons at Barberton and two seasons at Buchtel before what would have been his senior season in 2011.
This was a dilemma for Corey Smith. He did not have credits to graduate from high school with his class. He could not enroll at the University of Tennessee in the summer of 2012. He could stay in high school for the meantime, but could not play football. Thus, he could not get better at his craft in order to justify holding a scholarship offer from a major college football program. He was bound for a junior college either way. So, Corey Smith decided to go his own path. He disenrolled from high school and quickly earned a GED in order to attend a community college.
Through this trying time, Smith wanted to remain committed to Tennessee. Tennessee was going to remain committed to him as well. Derek Dooley's staff chose to keep a scholarship for him, provided he made progress toward academic qualification for the university. Dooley even encouraged Smith to transfer to a community college in the south (East Mississippi Community College, as chance would have it). However, Smith wanted to remain closer to his Akron home.  He enrolled at Grand Rapids Community College in Michigan and starting playing football for the college in 2011.
Smith wanted to remain at Grand Rapids Community College for the two years he would have needed to become academically eligible for college football. However, he found himself in another difficult spot. Grand Rapids Community College was going to cut its football program before the 2012 season. Ostensibly, Smith could've stayed at this community college like he could've remained at Buchtel High School. However, he would have no football to play. He chose to take Derek Dooley's advice and traveled to the Deep South to enroll at East Mississippi Community College in Scooba. There would be no fear of the program there closing shop any time soon. Mississippi is well-regarded as one of the top states for community college football. East Mississippi Community College, in particular, is well-known for the JUCO prospects it has sent to college football programs across the country.
While Corey Smith was still working under the assumption he would be bound for Knoxville after earning the required credits he needed from his second year in community college, it became clear, as the season progressed, that Derek Dooley would not retain tenure as head coach of the Tennessee Volunteers. Smith made good in his progress, both in the classroom and on the field. As he put up big numbers, more programs expressed interest. Around this time, two programs seemed prime to snatch Corey Smith from Tennessee's grasp: Mississippi State and Ohio State. Other programs were actively recruiting Corey Smith, namely Alabama, and Hawaii (among many others), but these were the two teams of which one was going to flip Smith from the Volunteers.
East Mississippi Community College can be considered something of a feeder to Mississippi State. At least, Mississippi State's coaches know the program in Scooba very well and Scooba is just an hour from Starkville. Because the SEC is figuratively just an hour from the community college, Smith was a frequent visitor. He made an unofficial visit to Starkville in October and followed with an official visit a month later. In fact, Smith committed to the Bulldogs on December 9, 2012. Urban Meyer contacted him shortly thereafter to try to get him to take another visit, though Corey Smith expressed skepticism that he would take another visit to Ohio State.
Meyer eventually got what he wanted. Corey Smith took a visit to Ohio State for the weekend of The Game against Michigan, but was induced into making a second trip to Columbus during the course of this late recruiting push. Two weeks afterward, Ohio State had successfully flipped Corey Smith.
His Commitment
On January 29 of this year, Corey Smith committed to Ohio State as the 21st member of its full 2013 recruiting class. The decision came after coaches from Ohio State and Tennessee visited him in Scooba.
"Yes, I committed earlier today," said Smith. "Coaches from Tennessee and Ohio State came down (to the school). After speaking with the coaches from Ohio State, I just told them that I was committing. I told them 'I'm coming and I'm not taking any more visits and I'm going to Ohio State.'"
When asked for "why Ohio State?", Smith had good things to say about a return home to Ohio. Though originally committed to Tennessee, and even taking a visit to Hawaii, it always seemed like Smith didn't want to travel far from his Akron home. It's why he originally chose Grand Rapids Community College over East Mississippi Community College, and why it seemed like Tennessee was the furthest from home he would care to go.
Further, Corey Smith had good things to say about future position coach Zach Smith as well.
"I had the best relationship with coach (Zach) Smith," he said. "He's just a good guy and I trust him."
Corey Smith chose Ohio State over principally Mississippi State and Tennessee, but also fielded offers from programs far and wide, such as Alabama, Georgia, Hawaii, and Nebraska.
Where He Excels​
Ohio State fans are understandably excited for the wide receivers in this class. Guys like James Clark, Jalin Marshall, and Dontre Wilson provide a considerable amount of flash at the position of which Urban Meyer's offense needs and of which Ohio State fans like to have more. I share this excitement, but I might be happier with Corey Smith than any of the other guys in this class. I think he's a day-one contributor.
His head coach at Buchtel High School (and former Michigan Man), Ricky Powers, shares my excitement for Corey Smith.
"Corey has so much talent, it's scary," said Ricky Powers, his coach at Buchtel and a former running back at Michigan. "On top of that, he's a hard worker. And to get to the point that he is right now, it's amazing that he's come back. I think he can come in right away and be a big-play guy. He has that potential. I'm not just saying that because he was one of my guys.

 

"I love the Big Ten, and I played in the Big Ten, and Corey is fast. You've never seen someone run routes like this. He's deceptively fast, and he can catch. If Ohio State got him, God bless them, they'll win a lot of games with him."
That, I think, is what separates Corey Smith from his classmates. He's far more polished as a wide receiver than Clark, Marshall, or Wilson. He's much better at creating separation with his routes and using his routes to support his speed. Further, he's easily the most natural hands-catcher, maybe on the 2013 roster among wide receivers. This isn't intended to cast shade in Evan Spencer's direction (who has great hands), but Smith is a welcome addition.
Basically, I look at Corey Smith's potential and see what Duron Carter could have been if he could have focused on his coursework in lieu of other distractions. Ohio State fans love to see a slot receiver streak past a safety on a nine route. However, at least one wide receiver has to line up on the line of scrimmage and get open against a jam, work an underneath route, and pick up first downs. Smith lacks Duron Carter's size and strength (which accentuate my disappointment that he couldn't remain eligible), but has that same skill set. He certainly has the hands for the job.
Must Work On
It might be worth reiterating that Smith isn't necessarily a big wide receiver. He'll be asked to do "big wide receiver" things (e.g. blocking), and carries himself well on the football field toward that end, but the measurables belie that, in part.
Big question for me is what Smith can do after the catch. His high school coach says he has deceptive speed, and I mostly agree with that assessment. However, he can be very careless with the ball when trying to pick up yards after the catch. This worries me a little.
Highlights​
Second year of community college.
Redshirt?​
I'm going to use this section to clarify how many years of eligibility that Corey Smith has. Though originally scheduled to be a member of a college football program's 2012 recruiting class, he started playing college football (at the JUCO level) in 2011. He has played two years of community college football, without using a redshirt. So, he has three years to play two seasons. He could conceivably redshirt in 2013, though I have outlined my reasons for thinking that's unlikely.
Miscellany​
There was a recurring joke in 2011 that everyone was Doran Grant's cousin. He's second-cousins of Devin Smith and Curtis Grant. And, yes, Doran Grant is a cousin of Corey Smith.
East Mississippi Community College had quite the placement record in 2013. In addition to matriculating Corey Smith to Ohio State, it placed two transfers to Florida, one to Kentucky, Georgia, Cincinnati, Ole Miss, and Mississippi State.
LaGarrette Blount played at East Mississippi Community College before transferring to Oregon.
In ten games in 2012, Smith had 50 receptions for 721 yards and nine touchdowns.
247Composite ranks him as the 11th-ranked JUCO prospect in the country and 4th-ranked JUCO prospect from Mississippi. This again underscores the reputation of community college football in Mississippi.
He was recruited by some schools as a safety or cornerback, but will be a wide receiver for Ohio State.
Smith was a Division III first-team All-Ohio selection in his final season at Akron Buchtel High School.
I think Corey Smith is better known.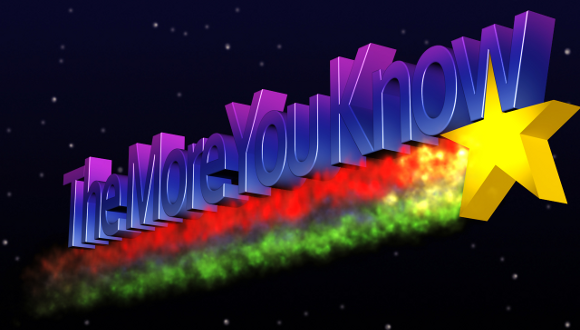 ---
Let's put him on the board.
| Name | POS | Ht | Wt | Hometown | Committed | Better Known |
| --- | --- | --- | --- | --- | --- | --- |
| Cameron Burrows | DB | 5'11 | 200 | Trotwood, OH | 01.19.12 | 02.19.13 |
| Jalin Marshall | WR | 5'11 | 196 | Middletown, OH | 01.30.12 | 02.26.13 |
| Billy Price | DT | 6'4 | 300 | Austintown, OH | 02.13.12 | 03.05.13 |
| Eli Apple | DB | 6-1 | 188 | Voorhees, NJ | 02.16.12 | 03.12.13 |
| Evan Lisle | OL | 6-5 | 280 | Centerville, OH | 02.28.12 | 03.19.13 |
| Jayme Thompson | S | 6-2 | 184 | Toledo, OH | 04.01.12 | 03.26.13 |
| Ezekiel Elliott | RB | 6-0 | 195 | St. Louis, MO | 04.01.12 | 04.02.13 |
| Marcus Baugh | TE | 6-4 | 233 | Riverside, CA | 04.10.12 | 04.09.13 |
| Tracy Sprinkle | DE | 6-3 | 255 | Elyria, OH | 04.17.12 | 04.17.13 |
| J.T. Barrett | QB | 6-1 | 230 | Wichita Falls, TX | 04.18.12 | 04.24.13 |
| Joey Bosa | DE | 6-5 | 270 | Ft. Lauderdale, FL | 04.23.12 | 05.01.13 |
| Darron Lee | ATH | 6-3 | 205 | New Albany, OH | 06.26.12 | 05.08.13 |
| Michael Hill | DT | 6-3 | 315 | Pendleton, SC | 06.27.12 | 05.15.13 |
| Timothy Gardner | OL | 6-5 | 310 | Indianapolis, IN | 07.28.12 | 05.22.13 |
| Tyquan Lewis | DE | 6-3 | 237 | Tarboro, NC | 09.20.12 | 05.29.13 |
| Gareon Conley | CB | 6-1 | 180 | Massillon, OH | 12.07.12 | 06.05.13 |
| Donovan Munger | DT | 6-4 | 285 | Shaker Heights, OH | 12.09.12 | 06.12.13 |
| Trey Johnson | LB | 6-2 | 225 | Lawrenceville, GA | 01.04.13 | 06.19.13 |
| Mike Mitchell | LB | 6-4 | 225 | Plano, TX | 01.05.13 | 06.26.13 |
| Christopher Worley | ATH | 6-3 | 190 | Cleveland, OH | 01.11.13 | 07.03.13 |
| Corey Smith | WR | 6-0 | 175 | Akron, OH | 01.29.13 | 07.10.13 |