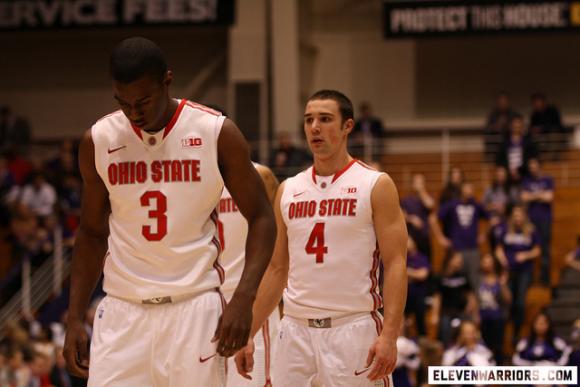 Ohio State announced its 13-game non-conference schedule Monday, which is highlighted with games against Notre Dame, Marquette, Maryland and Ohio University. The Buckeyes only venture away from Value City Arena twice — to play at Marquette and Notre Dame at Madison Square Garden as part of the Gotham Classic. 
The Buckeyes and Golden Eagles were scheduled to open the season last year aboard the USS Yorktown in Mount Pleasant, S.C., but the weather decided not to cooperate. Condensation on the court cancelled the event. Chances are good the Bradley Center in Milwaukee will be absent moisture on the court. 
The 2013-14 season will open Nov. 9 against Morgan State. 
2013-14 Ohio State Men's Basketball Non-Conference Schedule
Nov. 9      Morgan State
Nov. 12    Ohio University
Nov. 16    @ Marquette
Nov. 20    American University
Nov. 25    Wyoming
Nov. 29    North Florida
Dec. 4       Maryland
Dec. 7       Central Connecticut State
Dec. 11     Bryant
Dec. 14     North Dakota State
Dec. 18     Delaware
Dec. 21     Notre Dame in New York City (MSG)
Dec. 27 or 28  Louisiana-Monroe