The Cleveland Plain-Dealer's offseason football topic game is as strong as it is local.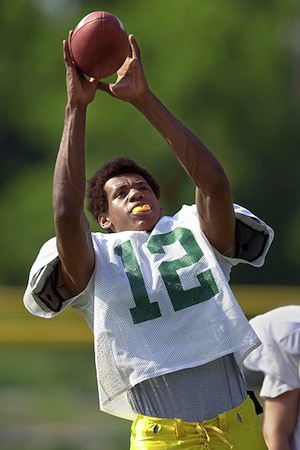 Over the next several weeks they will be seeking the feedback, intelligence and (likely) outright trolling from informed readers across the region to determine what this list should look like.
While the span from 1963 - 2013 is wide and transcends NE Ohio's boom and bust, the importance of high school football to that part of the state and the quality of players that it produced has never wavered. There are a lot of eventual Buckeyes on the list of finalists. There are also many more non-Buckeyes.
You have until July 8 to add to the list of finalists, who must have played football in Cuyahoga, Geauga, Lake, Lorain, Medina, Portage or Summit county. Also important: Their college and/or NFL careers are inconsequential to the list, though that's a bias that may be hard for many to suppress.
The 172 finalists chosen by the Plain Dealer include legends and former legends alike. But for most Ohio high school football aficionados nearly every name will be familiar:
Stow's Larry Csonka in the '60s, St. Edward linebacker Tom Cousineau in the '70s, Desmond Howard of St. Joseph in the '80s, St. Ignatius QB Dave Ragone in the '90s, Glenville QB Troy Smith in the 2000s
Never heard of this "Desmond Howard." He probably doesn't exist.