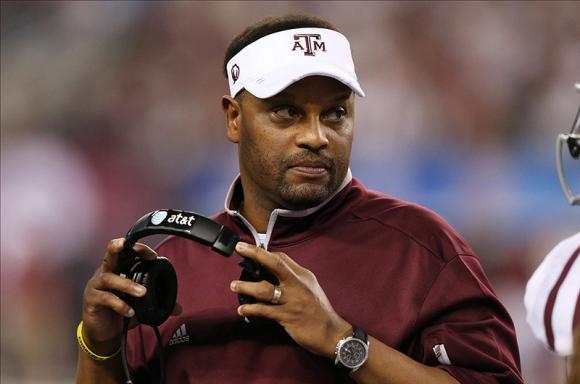 How was your year? Well, it probably wasn't as good as Kevin Sumlin's.
What started out as a giant question mark ended with a top-five ranking for Texas A&M, a win in Tuscaloosa over the eventual national champions, the Heisman Trophy winner and a heaping pile of confidence as the 2013 season nears. At the center of it all was Sumlin, the Aggies' head coach. 
TexAgs.com co-owner and A&M insider Billy Liucci has said the Philadelphia Eagles and Auburn offered Sumlin head-coaching gigs after A&M's stunning showing last season, including a 29-24 road upset of national champion Alabama.
Not bad for someone one year removed from Houston.