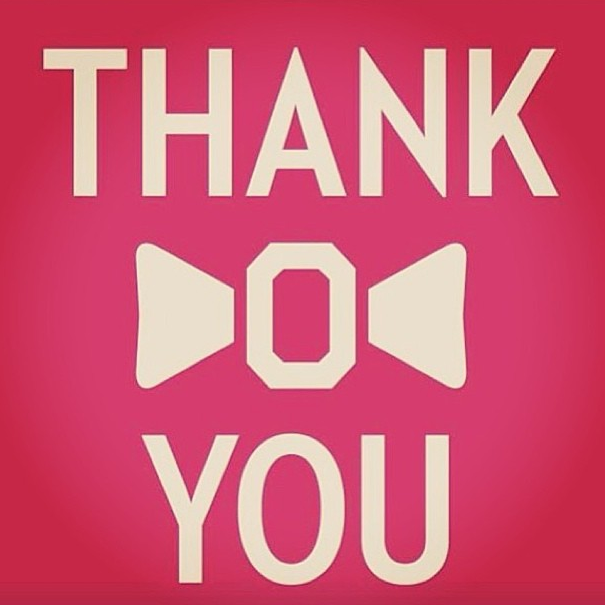 It didn't take long for news of E. Gordon Gee's retirement to set the internet on fire. Almost immediately, pundits, fans, graduates, former and current Buckeyes, and many others voiced their opinion on the matter – most positive, with a few not so much.
E. Gordon Gee Steps Down
Sports Illustrated's Andy Staples provided perhaps the most reasoned commentary pointing out that, although a pretty lousy comedian, Gee was a fantastic president:
Officially, Gee will resign on July 1. Officially, he didn't get the ax. But whether he was forced out or whether he simply decided he couldn't deal with the double-secret probation and babysitters monitoring his every speaking engagement proposed by the Board of Trustees in its "remediation plan," Gee's stand-up routine cost him his job. That's a shame.

He was a lousy comedian. That didn't make him a lousy university president.
Adam Kramer of Bleacher Report sees a huge list of achievements, with an avoidable asterisk:
He was an exceptional university president—one the Ohio State faithful have appreciated and will continue to appreciate long after he leaves. His legacy, however, won't just reflect his incredible work.
Yahoo's Pat Forde, in his role as unpaid spokesman for the University of Louisville takes a nice little dance on Gee's grave:
But someone clearly tipped off the Associated Press to those December comments, which were acquired through a public-records request. Someone at Ohio State must have wanted to see those comments made public, and to see Gee further unmasked as the laughingstock leader he was becoming.

And now here is the endgame. Gee's reign of error is over.
And then there's Matt Hayes of the Sporting News. He's quick to tell anyone that will listen that he married an Ohio State grad, but that doesn't mean he has to like Buckeyes. They're part of the "most blindly loyal, recklessly protective culture of any college campus in America," after all:
Gordon Gee resigned Tuesday as president of Ohio State University. Sort of like Jim Tressel's resignation two years ago. Or Terrelle Pryor's decision two years ago to leave early for the NFL Draft.

All three men left Ohio State when it became beyond the pale to defend them anymore. And make no mistake: The legion of Ohio Staters—a vocal, vicious and vacuous fan base—would have defended all three and kept all three had it not been for that pesky thing we like to call the truth.
Which... well, go fuck yourself, Matt Hayes.
But on to Twitter. With hashtags like #BuckeyeForLife and #HowFirmThyFriendship carrying the day, "Gee" was trending in Columbus within minutes of the announcement. Gee started the #HowFirmThyFriendship party with a tweet of his own.
As my time as president draws to a close, know that my love for Ohio State will continue to grow. #HowFirmThyFriendship

— E. Gordon Gee (@presidentgee) June 4, 2013
There was no shortage of support for Dr. Gee on Twitter, with many players, past and present, showing their support.
Cant believe president Gee is retiring. Hes a funny guy lol. I give my best wishes to him and his family instagram.com/p/aJgu5_AfF7/

— Najee Murray (@NajeeMurray11) June 4, 2013
Noooooo stay President Gee atleast one more yr

— Kenny G™ (@lowKeyG_13) June 4, 2013
Gordon Gee you have presented our university with some many memories and your presence will absolutely be missed!!!! #buckeyeforlife

— Jared Sullinger (@Jared_Sully0) June 4, 2013
Glad to say I was a buckeye when Gordon Gee was president. He was always great to the students & athletic programs. Smart decision, though.

— Bradley Goldberg (@B_Gumbo30) June 4, 2013
My mind is blown right now about president gee retiring

— Joel Hale (@WHAT_da_HALE51) June 4, 2013
Want to thank @presidentgee for providing leadership and direction to The Ohio State University. You will be missed.

— Mike Vrabel (@CoachVrabel50) June 4, 2013
thanks to @presidentgee for some wonderful years and great leadership! Best luck in the future!! You will be missed #GoBucks

— Simon Fraser (@simonfraser75) June 4, 2013
Want to thank @presidentgee for taking time to meet with recruits. He played a major role and was a team player. He will be missed.

— Mark Pantoni (@markpantoni) June 4, 2013
Want to thank you @presidentgee for your excellent leadership and thank you for the opportunities you gave me. True Buckeye!!

— DeVier Posey (@DPo8) June 4, 2013
How can you get rid of the best president in America for that? Brush it off and move on. Gordon gee is the man

— MIKE BENNETT (@mike63bennett) June 4, 2013
THE coolest dude of all-time is stepping down. @presidentgee, I appreciate all the time we've hadtogether. Stay in touch. Stay awesome

— Brian Hartline (@brianhartline) June 4, 2013
Don't worry about every student or alumni that loves Gordon gee. Worry about the 6 people that were offended because they can't take a joke

— MIKE BENNETT (@mike63bennett) June 4, 2013
Gordon Gee retiring? What? #mindblown

— Taylor Decker (@TDeck68) June 4, 2013
So bummedto see @presidentgee retire... He was great for our university. #gobucks

— Jake Stoneburner (@STONEYeleven) June 4, 2013
S/o to @presidentgee forall he has done for #TheOHIOSTATEuniversity Great leader and even better person also the swag is alwayson#salute

— Doran Grant (@AkronsVO_21) June 4, 2013
Thank you, Dr. Gee.

— Ramzy Nasrallah (@ramzy) June 4, 2013
Thank you to @presidentgee for all he's done for Ohio State, our athletic department, and my family. He is a great leader and will be missed

— Tom Herman (@CoachTomHerman) June 4, 2013
So sad to hear about @presidentgee he was tremendous leader 4 great university. We'll miss u! BUT next best choice 4 president @jimtressel5

— Zach Boren (@ZBoren44) June 4, 2013
I don't care how the press tries to twist it... President Gee was an amazing guy and did a tremendous amount for Ohio State. #DejaVu

— Reid Fragel (@Fragel79) June 4, 2013
Noooo! Gordon Gee is retiring!!!! The best president ever... #CantBelieveIt #FaceOfOSU #BuckeyeForLife

— Camren Williams (@CamrenWilliams5) June 4, 2013
Sad to think some writer with the power of a pen and exposure, can essentially erase all the good that a great man has done. #Gee #Tress

— Reid Fragel (@Fragel79) June 4, 2013
I love when people who couldn't accomplish 1/10 of what a great man/leader could, beat them down with criticism #LookingAtYouSportsWriters

— Matt Finkes (@MattFinkes) June 5, 2013
I hope you stop by a couple parties when you roll through Columbus still. #ThankYouDrGee

— MIKE BENNETT (@mike63bennett) June 5, 2013
Gordon Gee rules. Lucky to have had him lead my alma mater. @ramzy's home run piece only solidifies my support.elevenwarriors.com/2013/06/22517/…

— Mark Titus (@clubtrillion) June 5, 2013
Gordon Gee was the best President @ohiostate has every had!

— Lance Palmer (@LancePalmer) June 5, 2013
It wasn't all sunshine, however.
Gordon Gee, gotta say the catholic comments rubbed me the wrong way as well..."pay the piper" @billybrew11

— Michael Brewster (@Brewster50) June 4, 2013
Finally, some try to add levity to the situation, and we thank them for it.
@jimtressel5 for OSU President??

— Maurice Clarett (@ReeseClarett13) June 4, 2013
Gee's departure paves the way for Karen Holbrook 2: Electric Absolute Drunken Orgies Boogaloo

— Tom Orr (@TomOrr4) June 4, 2013
June 4, 2013
RIP @matt_hayessn mentions...

— Adam Kramer (@KegsnEggs) June 4, 2013
June 4, 2013
Some good news for Gordon Gee: he's now eligible to be on @cfbplayoff selection committee

— Brett McMurphy (@McMurphyESPN) June 5, 2013
It doesn't matter who's President at OSU....... We still gone beat up Michigan #Fact

— Maurice Clarett (@ReeseClarett13) June 4, 2013
protip @yahooforde: if your article is written like a series of tweets, just make it a series of tweets. then add a fart joke or something

— Johnny (@Johnny11W) June 4, 2013