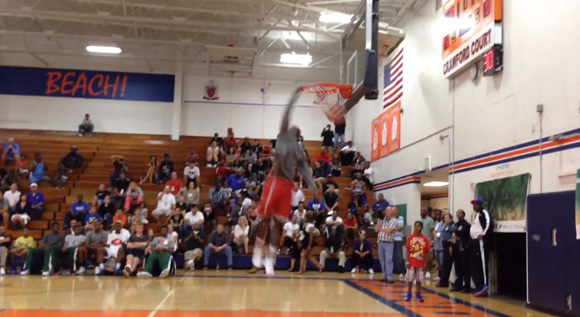 Ohio State fans will have high-flying Sam Thompson for another season, quite possibly two, but his heir, at least in the dunking game, will be on campus soon.
Kameron Williams, a guard from Mount Saint Joseph high in Baltimore, will suit up for the Buckeyes this winter and if his highlights from the West Coast All-Star Classic Slam Dunk competition are any indication, That Matta will have two guys capable of jumping out of the gym.
And while Thompson is 6-foot-7, Williams is listed at a generous 6-foot-2. Minutes may be tough for Williams to come by as a freshman, but come garbage time, watch out.
Once more, all GIF'd up: