It's Tuesday and it's time for the final part of a three part series that takes a look back at the players Urban Meyer and the Ohio State coaching staff signed on February 6th, 2013.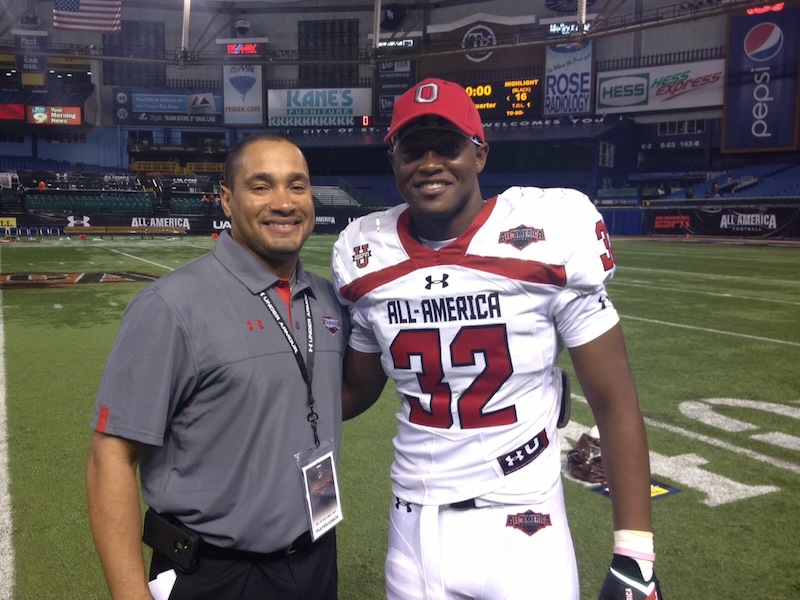 Two weeks ago we took a look at the players Ohio State signed on the offensive side of the football. Last week we broke down the defensive linemen OSU signed in the 2013 class.
This week we're going to take an in depth look at the linebackers, defensive backs, and athletes the Buckeyes signed on the defensive side of the football this past February.
The linebackers, defensive backs, and athletes the Buckeyes signed include the like of Trey Johnson, Mike Mitchell, Eli Apple, Cam Burrows, Gareon Conley, Vonn Bell, Jayme Thompson, Darron Lee, and Christopher Worley.
We will talk about these prospect's future at OSU by talking about aspects such as potential for immediate playing time this fall, overall potential, and more.
Join me after the jump to learn about a third of the incoming freshmen class at OSU.
Linebacker Trey Johnson, Lawrenceville (GA) Central Gwinnett
Trey Johnson is one of several recruits the Buckeyes were able to snare from SEC country for the 2013 class. He had a very strong senior season totaling 140 tackles to go along with 4 sacks. He finished off his senior campaign with a solid performance at the Under Armour All-American Bowl.
There's still a linebacker spot open and I think Johnson has a shot to win it. I've been saying Johnson will be a starter this year since signing day and I'm not backing down from that prediction. I think his the most college ready of the two pure linebackers the Bucks signed last winter.
Linebacker Mike Mitchell, Plano (TX) Prestonwood Christian
Mitchell was a huge pickup for the Buckeyes out of the state of Texas. His numbers were off the charts in 2012. He posted 186 tackles, 32 of which were for loss, to go along with 11 sacks, 7 forced fumbles, and 2 interceptions. Mitchell was also an Army All-American.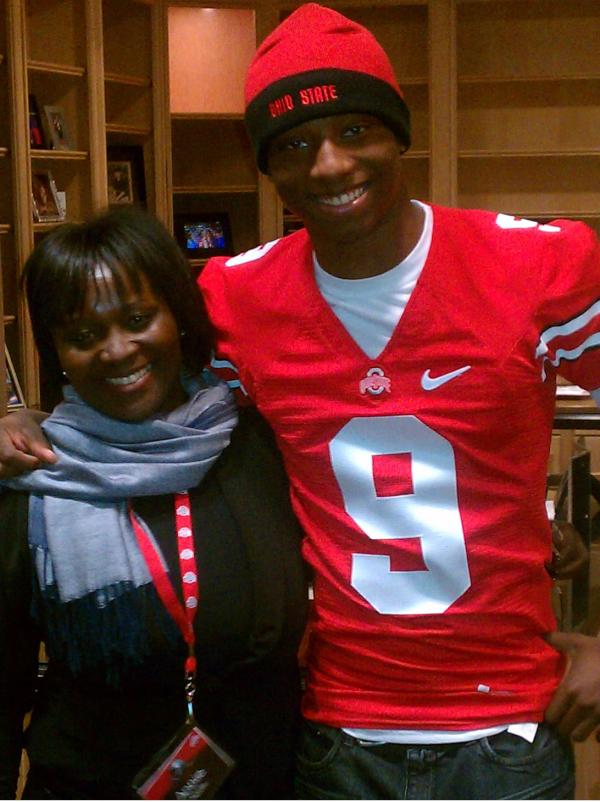 With an open starting spot at linebacker, Mitchell definitely has a legit shot at early playing time, maybe even time as a starter. I still se Trey Johnson as the more college ready of the linebacker OSU brought in, with Mitchell maybe taking a year or so to develop.
Cornerback Eli Apple, Voorhees (NJ) Eastern
Apple has a strong senior season shutting down almost every wide receiver that got in his way. He enrolled at Ohio State this past January just a couple of days after a very good performance at the Army All-American game.
Enrolling early will definitely help Apple make a case for early playing time this fall. The Buckeyes have some available playing time at corner as they only have two players with good experience in Bradley Roby and Doran Grant. I see Apple receiving adequate playing time this fall.
Cornerback Cam Burrows, Trotwood (OH) Madison
Burrows played an instrumental role in the Ohio State recruiting class after becoming the first player to commit in January of 2012. He was the leader of the class and helped in the process of landing may other important commits. Burrows only had 22 tackles and didn't incept a pass in his senior season. This is mostly because teams were scared to throw his way. He was an Under Armour All-American.
Just like Apple, Burrows has a good shot at early playing time this fall. The OSU staff is still looking for a player to fill the third/nickel corner spot and I think either Burrows or Apple will be there guy. Cam could also end up playing safety at the college level.
Cornerback Gareon Conley, Massillon (OH) Washington
Conley was originally committed to Michigan, but flipped to the Buckeyes about two months before National Signing Day. He starred on both offense and defense his senior season, but will end up playing defense when he arrives in Columbus. Conley participated in the Under Armour All-American game to close out his stellar high school football career.
I don't foresee a lot of playing time for Conley this fall. He's relatively new to the games of football as he just started playing in high school. He still has a fair amount of developing to do, but has the potential to be the best of the three corners the Bucks signed in the 2013 class.
Safety Vonn Bell, Rossville (GA) Ridgeland
Bell is considered by many to be the top player the Buckeyes signed in the 2013 class. He had a stellar senior season where he posted 131 tackles, 5 of which were for loss, to go along with 3 interceptions, while leading his team to the state championship game. He was one of three OSU defensive back signees to participate in the Under Armour All-American game.
The Buckeyes already have two very good safeties with experience in CJ Barnett and Christian Bryant, but Bell is too talented to leave on the bench. The Buckeye staff will find way to get Bell into the game because he can make game changing plays.
Safety Jayme Thompson, Toledo (OH) Central Catholic
Thompson was originally committed to West Virginia, but flipped to the Buckeyes nine months before National Signing Day. He had a very good senior season leading the Toledo Central Catholic to a state title.
I don't think Thompson will see a ton of playing time, if any his freshmen season. There are more talented players ahead of him on the depth chart. He would probably be best served redshirting.
Athlete Darron Lee, New Albany (OH)
Lee worked hard to earn an offer from the Buckeyes at two of Ohio State's summer camps in 2012. He eventually earned the offer and committed on the spot. He led his team deep into the high school playoffs before falling to Cam Burrows and Trotwood-Madison in the Final Four.
Darron played quarterback and safety in high school and will shift his sole focus to defense in college. He could end up playing linebacker, "STAR", or safety for the Buckeyes. I think he will end up redshirting.
Athlete Christopher Worley, Cleveland (OH) Glenville
Worley helped the Buckeyes keep the Glenville pipeline flowing after committed last winter. He had a solid season where he played all over the field for the Tarblooders.
Worley and Lee are very much alike in the the positions they could play in college (linebacker, "STAR", and safety) and also in the aspect that they would both be best served reshirting this fall.