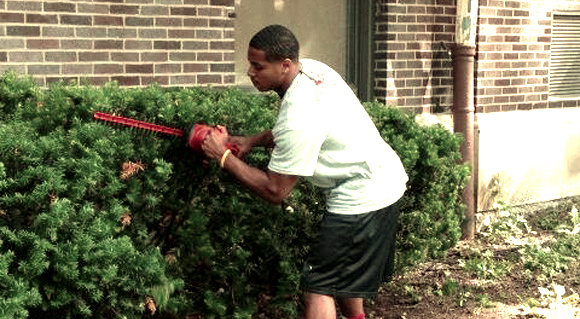 "You can never pay back, so you should always try to pay forward. Paying forward... you can do it the rest of your life." – Wayne Woodrow Hayes
If you hit up Wikipedia, it says the state motto of Ohio is "With God, all things are possible." But ever since Woody Hayes spoke of paying forward, those words of service and assisting others have impacted the entire state and, in turn, become a defacto motto for all Buckeye State citizens.
From Hayes to Earle Bruce to John Cooper to Jim Tressel to Luke Fickell and, now, Urban Meyer, power comes along with being the head coach of the Ohio State football program. The microphone and perch an Ohio State football coach bellows into is often more influential than when the governor speaks from the statehouse.
Every coach since Hayes has made it a point to honor those who came before them and preserve and better things for the current and future generation. Meyer made sure to incorporate that aspect into the program when he was named the Buckeyes' 25th head coach.
"It's huge," said safety CJ Barnett. "It's one of the main things we focus on. We don't just play football, we give back. We're grateful to be on scholarship, people giving back to us. With Ohio State being such a great school, all of us love helping other people out."
The latter part of the spring and early summer has proven to be volunteer time for Ohio State. In recent weeks, the Buckeyes have worked at the Manna Café at the Broad Street United Methodist Church and helped kick off the Columbus City Schools Special Olympics. The most recent project came Thursday at Graham Expeditionary Middle School (GEMS), where nearly the entire Ohio State football team – coaches and players – participated in a renovation of the school's playground.
"I've seen all the different cultures across this country and there's a culture in the Midwest and this area that's not just Woody Hayes," Meyer said. "He was a big part of it, but Bo Schembechler was too. There's a pay forward mentality. There's community involvement, a premium placed on academics and doing things the right way. This is our little way of adding on to that."
The project started before 10 a.m., but the day started even earlier for the Buckeyes, as many attended a voluntary workout with strength coach Mickey Marotti. Quite a way to spend a supposed off day.
The "Play It Forward" program is a joint effort between the Office of Student Life, the football program, Lowe's and Columbus area schools. Thursday's project included Braxton Miller tilling a garden, Najee Murray trimming hedges and Kerry Coombs wielding a sledgehammer – and shouting orders, of course.
GEMS, located at 140 East 16th Avenue, a block from Ohio State's campus, is housed in the old Indianola Junior High School, the oldest high school in the nation. Today it serves K-second grade and sixth grade-eighth grade.
"It's really rewarding for us to come out and give back and help out young kids in the community," said offensive lineman Jack Mewhort. "Obviously we're in a position to give back being Ohio State football players. That's something we're blessed to do. It was a beautiful day to be out here, and it's been a lot of fun."
When Meyer was a graduate assistant for the Buckeyes in the 1980s, Bruce pounded the culture into his coaches. The impact Ohio State athletes can have on the Greater Columbus area is unique. Sitting in the 15th largest city in the country, Ohio State is completely immersed into the community despite millions of people in the surrounding areas.
"Today we weren't football players. We are students at The Ohio State University and we want to give back to this great community."
Having the football team chip in seemed like a no-brainer to the blue collar Meyer, who knows a hard day's work, having grown up in Ashtabula under the supervision of his father, Bud. To spur action and growth, Meyer and others gave the "Play It Forward" program an infusion of cash with a pledge of $25,000.
"Today we weren't football players. We are students at The Ohio State University and we want to give back to this great community," Meyer told the students of GEMS.
"I don't think people realize this. I mention it in recruiting, there are only 1.8 maybe 2 million people around Columbus, Ohio, and there's no pro football team. That has to be the only place in the country like that, and we want to make sure we give back. There's a reason why there are so many fans at everything we do. There are no other distractions."
On a hot and humid day, there were scant complaints. Instead, the group of Buckeyes was eager to help out and discover where they were needed next. Jeff Heuerman could be spotted painting a shed, which Mewhort defined as "pitiful," and placing the square on a basketball backboard. In another area, the Noah Spence, Jamal Marcus and Marcus Hall were busy hauling mulch and cleaning asphalt.
"We have some time off and there's nothing better to do than give back," Barnett said. "It feels really good. A lot of people didn't have this growing up, so it's great to give these kids a playground where they can enjoy themselves. To be a part of that is neat."
Coombs was less than amused at the absence of the offensive coaches until most of the work was done, asking anyone who would listen, "When are the offensive coaches going to arrive? When the work is done. That is the answer." It elicited hearty chuckles from Mike Vrabel, Luke Fickell and the players.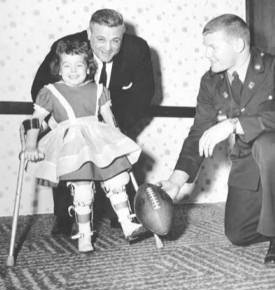 Barnett ribbed Miller for his dreadful shoveling technique, while Mewhort lauded Jamal Marcus' work ethic, saying he "crushed it" and expressing how proud he was of his teammate.
"I learned from Earle Bruce that for some reason football players think they are something more than other students, and they aren't," Meyer said. "It's our job to make them remember that. The good thing is my guys get it. There's no pushback whatsoever to spend time out here. We're going to do a service project every year."
Said Mewhort: "The rewarding part is seeing (the kids') faces. We were all that age at one point. I remember looking up to Buckeye football players. I know it means a lot to these kids having the football team out here working hard for them. I know they appreciate it."
There's also a team building aspect to the project. Being removed from the football facility and participating in non-football activities brings every closer together, Mewhort and Barnett agreed. 
Meyer, a master motivator, had at least one idea up his sleeve to keep the Buckeyes' service fresh in the mind of his players.
"I'm going to hang the before and after picture in our facility and show they made a difference," he said. "Here's what it looked like and here's what it looks like now."
It's the picture of a project in a building named for Hayes that would prompt the take-no-prisoners head coach to look down with a nod of approval.