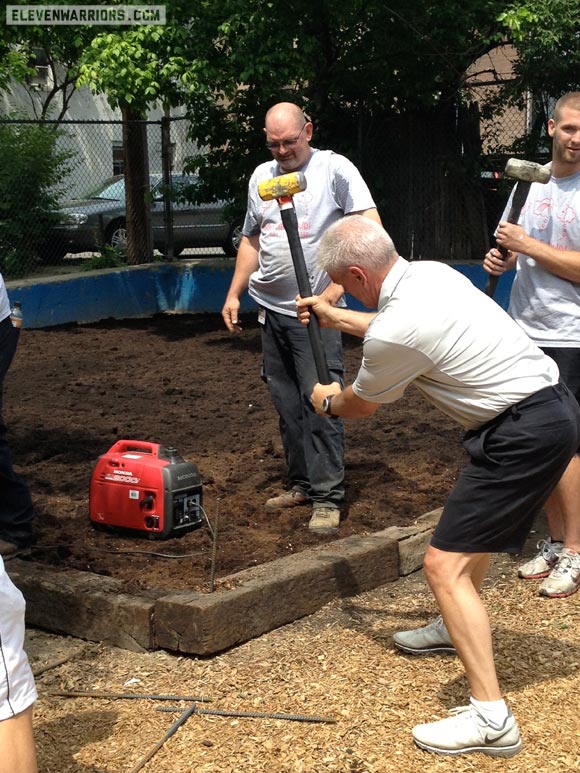 It's been a while, but we're back with another round of hot, hot Photoshop Phriday action.
If you're new to 11W Photoshop Phriday hijinks, your task is simple: Take some or all of the elements of the photo above, grab Photoshop (or MS Paint if you like to party) and make us laugh. Or awe us. Designers, if you want a higher-res version of the photo, click it. The world is yours.
Leave your work as a comment in this thread and one winner, chosen via comment voting, will take home a free shirt of their choice from Eleven Warriors Dry Goods. Have you seen our shirts? They're N-I-C-E.
The Rules:
Entrants must be 18 or older.
The entry must feature some or all elements of the photo of Ohio State assistant Kerry Coombs that you see above.
You will receive imaginary bonus points if you can take the road less-traveled and avoid gore in your creation.

Residents of Michigan are ineligible.

Deadline for entries and voting is noon on Monday, June 3, 2013.
Good luck!