Eleven Warriors' coverage of the upcoming 2013 season of Ohio State football continues with its weekly profiles of the incoming freshman in Ohio State's 2013 recruiting class, the first such full recruiting class for Urban Meyer and his staff. The fifteenth installment of the fifth edition of this now 24-part series titled Better Know A Buckeye profiles Tyquan Lewis.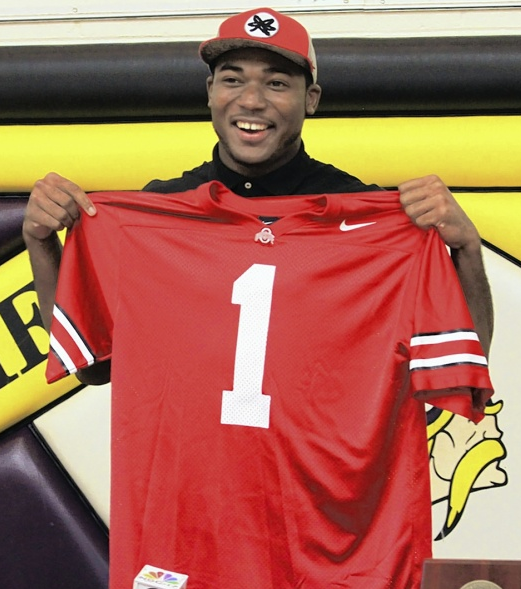 Tyquan Lewis, a weakside defensive end prospect from Tarboro, North Carolina, fell in love with Ohio State and its campus shortly after visiting for a camp in the first week of June. That Everett Withers and, especially, Urban Meyer were huge hits with mom only made his eventual signature with Ohio State on National Letter of Intent Day a fait accompli.
I retell this story below, also mentioning the given reasons for his commitment on September 20, 2012. Thereafter, I offer a breakdown of strengths and weaknesses that I could gather from watching Tyquan Lewis' film. I then include some miscellaneous things about Tyquan Lewis that you may or may not find interesting before concluding that Tyquan Lewis is better know. I put him on the board accordingly.
Height: 6-3
Weight: 237lbs
Fake 40: 4.8
High School: Tarboro HS; Tarboro, NC
His Recruitment
Ohio State's recruitment of Tyquan Lewis starts as if its fans were walking into a story midway after it started. By time Ohio State fans first heard of him, he already had scholarship offers from Clemson, Louisiana State, Mississippi, North Carolina, and South Carolina. In fact, there was a point where those following recruiting in the Mid-Atlantic thought he would be en route to Chapel Hill to play for Larry Fedora. The Louisiana State offer interested Lewis more than any of the others.
Ohio State's coaching staff, and (former UNC head coach) Everett Withers, had been in contact previously. It even appeared to extend a "non-committable" offer, a peculiar class of scholarship offer. Tyquan Lewis' recruitment became higher priority in the wake of Ohio State's spring game and Charles Waugh mini-scandal. By that point, two its three prizes from the spring game -- Alex Anzalone and Lewis Neal -- decommitted and switched their pledges to Notre Dame (later: Florida) and Louisiana State respectively. Tyquan Lewis' position on Ohio State's big board for recruiting moved up accordingly.
A primary reason Ohio State's coaching staff extends these "non-committable" offers is because the staff may be skeptical that a highlight film might in fact belie a recruit's true potential. As such, Ohio State dangles the carrot of the non-committable offer to induce a prospect to attend a football camp hosted by Ohio State, in which its coaches can actually work with a prospect firsthand. This could lead to a committable (i.e. actual) verbal scholarship offer if the recruit performs well in front of the coaches.
Tyquan Lewis had this opportunity on the weekend of June 8-10. He accepted Urban Meyer and Everett Withers' challenge to come to one of their camps and earn an actual scholarship offer. In the process, he would get to observe Columbus, Ohio and The Ohio State University, which clearly intrigued Lewis enough to attend a football camp that far removed from his usual travels.
By all accounts, the trip was a success for Lewis, who drove with his high school coach to Columbus on the Friday (June 8) of that weekend, took an unofficial visit on Saturday, and performed in a camp on Sunday. Lewis had the benefit of giving himself more time than most other prospects, which allowed him greater opportunity to see more of the campus than football prospects tend to see. After seeing the football facilities, he took a tour of the campus and was able to walk through the Thompson Library, the RPAC, and even Ohio Stadium, which, at that time, was hosting the graduation ceremony for the spring class of 2012. He loved everything. That he performed well enough in camp to learn that his scholarship offer was "committable" if he wanted in Ohio State's 2013 recruiting class made the experience that much better.
The only hangup was Mom. Tyquan Lewis' offers and interest, to this point, had been regional. Louisiana State was the most distant university of interest, but the other places Lewis was considering were no more than a six hour drive from home. Lewis wanted to stay closer to home, even if Ohio State would be a two hour drive on top of what Lewis was already considering. While Lewis mentioned that the experience in Columbus was fantastic, it was high priority for his mom to see it for herself.
This is not to accuse anyone of helicopter parenting, just that it was important that Mom be involved in a recruiting process that could involve Lewis leaving his three younger brothers to go far for college. Fortunately, recruiting Mom was no problem for Ohio State. In fact, Mom loved Urban Meyer. While Tyquan Lewis usually talked with Mike Vrabel, his future position coach, to stay in touch, Mom was the one who kept in frequent contact with Urban Meyer, Lewis' future head coach. The problem by this point wasn't getting Mom to like Ohio State or like Ohio State's coaching staff. Rather, the difficulty was in getting Mom to Columbus to see the program, the university, and the city for herself.
This opportunity came at the end of July, when Tyquan Lewis was in town for Ohio State's inaugural Friday Night Lights camp. Instead of Lewis' high school head coach making the trip, Mom made the trip. Lewis thought initially of competing in Friday Night Lights, but instead used the occasion as another unofficial visit that would allow his Mom to see things for herself. The visit went well. While Lewis spent more time associated with the football aspect of the university, Mom broke off and got a tour of Ohio State's academic support system. This much was critical to Mom, even if she already had plenty of good things to say about Ohio State's coaching staff, and Urban Meyer, in particular.
After the visit concluded, it seems as if both Mom and Tyquan Lewis knew what the choice was. Three weeks after that visit to Ohio State, Tyquan Lewis announced that a decision would be coming in a few weeks. Though the choices were given as Ohio State, North Carolina, or Louisiana State, all signs pointed to the Buckeyes.
His Commitment
On September 20, 2012, Tyquan Lewis committed to Ohio State. He became the fifteenth member of the program's 2013 recruiting class.
As Eleven Warriors' recounted, it was really a matter of getting Mom to see for herself what had her son glowing after returning from his first camp experience at Ohio State.
"Tyquan came home from the June camp very excited about Ohio State. He wanted me to come back with him for their Friday Night Lights camp in July and while I felt it was a long way from home, I owed it to him to give it a chance, as it was his decision to make on where he'd be for the next four years," said Whitaker.
After reminiscing about that ride home, Whitaker said, "On the way back from our trip I was processing what we just experienced and going back over everything at Ohio State. I couldn't find one thing wrong about Ohio State and at that point, I knew I had to give Tyquan my blessing for him to go there."
Once the choice was made public, you could tell there was a sense of relief in the Lewis camp. About his commitment, Tyquan said, "It's a relief and it feels really good to be a Buckeye."

Tyronda was also happy her son's recruitment was over, saying, "Having the process over feels great. I can see the tension and stressed released from Tyquan. There was a lot of pressure on him and everyone was asking him every day where he was going, so I'm happy he was able to make a decision and get it over with."
Tyquan Lewis chose Ohio State over multiple offers, but principally Louisiana State and North Carolina. Mississippi and Vanderbilt were also strongly considered.
Where He Excels
Tyquan Lewis will factor in Ohio State's weakside defensive end rotation (i.e. "Viper") on Ohio State's defense. That said, he may actually slide up to strongside linebacker. I think Ohio State's coaching staff, certainly Urban Meyer, would be excited if he could. The coaching staff wants to recreate some of the monster linebackers of the Southeastern Conference (e.g. Donta Hightower, Jarvis Jones) for its own team.
The reason this is a (remote) possibility is Lewis' speed off the edge. In a star-studded recruiting class of uber-athletes like Ezekiel Elliott and Mike Mitchell, Tyquan Lewis' speed of the edge really sets him apart from the rest of his classmates. To the excited Ohio State fan, his highlight film looks less like negative plays in the backfield and more like explosions in the backfield. His first step is phenomenal. He's far too fast for the competition he was playing, and it showed as Tarboro won state title after state title during his four-year high school football career. That 4.8 "fake 40" isn't a misprint. He's been timed at that before.
While Lewis will likely work into Ohio State's weakside defensive end rotation as he progresses, he will be helped by the fact he played basically the same position in high school. The same wide-nine splits he did in high school will be familiar to him in Luke Fickell's defense. He will certainly have more responsibilities, but the transition may be more frictionless.
Ohio State fans may want to keep their eye on Tyquan Lewis going forward. In a class full of big names and high profile recruits, Tyquan Lewis might be a bit of a steal in this recruiting class.
Must Work On​
I noticed a few standard things that need improvement as Lewis makes the most of his headstart on college football. He's been enrolled since January.
Lewis' go-to move is the outside speed rush. College football offensive tackles, even the ones at Illinois and Buffalo, can more reliably pick up this pass rush than kids with few hopes of playing major college football while still in high school. As such, his pass rush could become predictable in college if he doesn't work on other get-off moves. I didn't see much of a swim move or any other inside pass rush.
The really dangerous problem this invites is being run right out of the play. It's bad enough to be predictable to the point of ineffective, but this creates huge cutback lanes on draw plays, for example.
Lewis didn't seem to do a lot of pass coverage in high school, though he will (from his position) in college.
Finally, I think upper body strength could use some improvement.
Highlights
Junior​​ year will have to do.
Redshirt?​
Likely, no. I'm not sure Lewis has an instant impact on Ohio State's defense, but I can see him playing in 2013. He will definitely get a look on special teams units and he should pick up a few snaps during the course of the season, likely in blowout situations. Since he has been enrolled since January, he may even make the travel roster for special teams purposes. He'll play this season.
Miscellany
He will wear #59 this season.
Both Rivals and 247Sports list him as the #8 prospect from North Carolina. Rivals lists him as the #12 weakside defensive end nationally while 247Sports has him at #11.
Tyquan Lewis has three kid brothers, all of whom look to be ten years his junior. I didn't pry enough to know for sure (not my business). It's one such reason why he wanted Mom's blessing before committing to and signing with Ohio State. It meant being further away from them as they go through their adolescence.
Tarboro High School had an amazing run during Tyquan Lewis' career. The Tarboro Vikings won state championships in Lewis' freshman, sophomore, and junior year. At one point, it won 21 straight games.
Lewis' senior season ended with a loss in the state championship game to East Lincoln High School. It prevented Lewis from claiming to have won a state title all through high school. Lewis was injured for this game, but still played.
He had 13 sacks in his senior season and was named to the Associated Press' all-state team.
He played in the inter-Carolina "Shrine Bowl". Rivals' affiliates on hand for this exhibition game praised Lewis for being tough to block, even when playing out of position at outside linebacker.
Well, I think Tyquan Lewis is better known.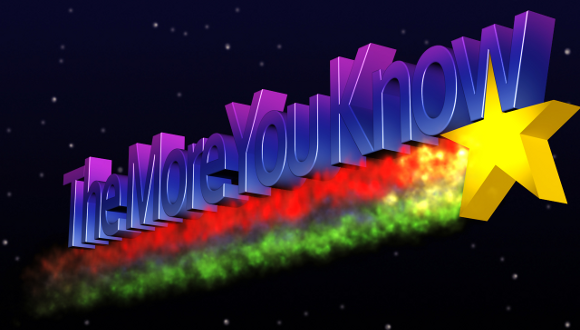 ---
Let's put him on the board.
| Name | POS | Ht | Wt | Hometown | Committed | Better Known |
| --- | --- | --- | --- | --- | --- | --- |
| Cameron Burrows | DB | 5'11 | 200 | Trotwood, OH | 01.19.12 | 02.19.13 |
| Jalin Marshall | WR | 5'11 | 196 | Middletown, OH | 01.30.12 | 02.26.13 |
| Billy Price | DT | 6'4 | 300 | Austintown, OH | 02.13.12 | 03.05.13 |
| Eli Apple | DB | 6-1 | 188 | Voorhees, NJ | 02.16.12 | 03.12.13 |
| Evan Lisle | OL | 6-5 | 280 | Centerville, OH | 02.28.12 | 03.19.13 |
| Jayme Thompson | S | 6-2 | 184 | Toledo, OH | 04.01.12 | 03.26.13 |
| Ezekiel Elliott | RB | 6-0 | 195 | St. Louis, MO | 04.01.12 | 04.02.13 |
| Marcus Baugh | TE | 6-4 | 233 | Riverside, CA | 04.10.12 | 04.09.13 |
| Tracy Sprinkle | DE | 6-3 | 255 | Elyria, OH | 04.17.12 | 04.17.13 |
| J.T. Barrett | QB | 6-1 | 230 | Wichita Falls, TX | 04.18.12 | 04.24.13 |
| Joey Bosa | DE | 6-5 | 270 | Ft. Lauderdale, FL | 04.23.12 | 05.01.13 |
| Darron Lee | ATH | 6-3 | 205 | New Albany, OH | 06.26.12 | 05.08.13 |
| Michael Hill | DT | 6-3 | 315 | Pendleton, SC | 06.27.12 | 05.15.13 |
| Timothy Gardner | OL | 6-5 | 310 | Indianapolis, IN | 07.28.12 | 05.22.13 |
| Tyquan Lewis | DE | 6-3 | 237 | Tarboro, NC | 09.20.12 | 05.29.13 |