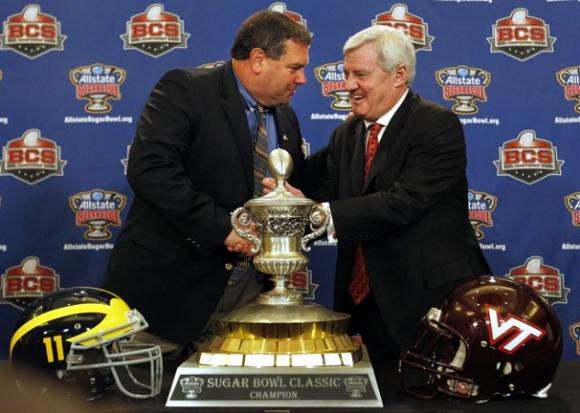 The Big Ten's members made a pact last fall to boost the non-conference football slate. Add Michigan to the group that's heeding the call. 
The Wolverines already agreed to a series with Arkansas for the 2018 and 2019 seasons, and today Michigan added a home-and-home with Virginia Tech for 2020 and 2021. The Hokies are slated to play Ohio State in 2014 and 2015.
Michigan also has a one-game series scheduled with Cincinnati for 2017. The game will be played at Michigan Stadium. 
The Wolverines and Hokies have agreed to a home-and-home series for the 2020 and 2021 seasons. Michigan will host Virginia Tech on Sept. 19, 2020, and visit Blacksburg, Va., on Sept. 11, 2021.

This is all part of the Big Ten's league-wide scheduling push to play top nonconference games in the College Football Playoff era. The league wants each team to play one major-conference foe every year and no more games against FCS opponents.