It's good to be back. After football season ended in 2012, I went into an unofficial "retirement" from writing, due to an exhausted muse (or something like that). But as I am turning 49 today, it seems like a good time to get back into the ring, so to speak. And what better subject could there be than the 2013 season?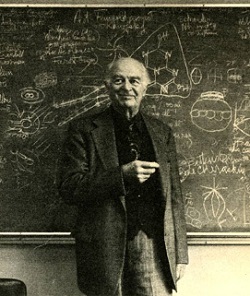 Over at ESPN, Brian Fremeau has a post where he uses his mysterious FEI to project the standings for the two Big Ten divisions in 2013. Since his analysis is behind the pay curtain, I thought maybe I could come up with my own fantastic formula that would reveal the blueprint for the next B1G season.
One of the factors that fearless prognosticators frequently use to predict success on the football field for an upcoming season is the number of starters returning. Now, this carries some inherent inaccuracy, as Adam Rittenberg points out. After all, the logic goes, if the team stunk last season, how much of a benefit is it that all the starters return?
To deal with this, I've added a success factor by multiplying the number of returning starters by the number of wins the team accumulated in the previous season. A returning starter from Ohio State's 12-0 team carries more value than one from a 2-10 Illinois team, I humbly suggest.
Then there is the potential impact of incoming recruits. To account for this, I have added in a factor for the total number of stars given to the school's class of 2013. I used Rivals for this analysis but you could pick one of the others if you wanted to try this at home.
The result of all this head scratching, soul searching, and naval gazing, is after the jump. Feel free to add your thoughts and criticisms in the comments. Don't worry, my feelings won't be hurt. Much.
LEADERS DIVISION
Ohio State (248)
Wisconsin (171)
Penn State (155)
Indiana (145)
Purdue (141)
Illinois (92)
The rich get richer, eh? No surprise to see the Buckeyes at the top, followed by the Badgers (coming off a probation-assisted Big Ten championship). After that, it's a bit of a scrum but isn't it interesting to see the Hoosiers edge out the Boilers? Both teams gave OSU fits last year, but Indiana has 19 returning starters to Purdue's 13.
Could Indiana be a dark horse contender this season? It seems to go against all tradition and reason, but let's look a little more closely at their performance against Ohio State last season: 481 total yards in only 23 minutes of possession with no turnovers. Impressive, even with the loss.
As for Purdue, losing the top two QBs will hurt even though Rob Henry has some experience. They return 8 starters on defense, but this is deceptive. The key player on their defense last year was Kawann Short, and he will be plying his trade for the Jacksonville Jaguars in 2013.
For the so-called Fighting Illini, things look pretty gloomy. On the one hand, they return 9 starters on offense. On the other hand, this is from an offense that was 122nd in the NCAA last season in scoring. Beckman has his work cut out for him.
LEGENDS DIVISION
Nebraska (209)
Northwestern (205)
Michigan (194)
Michigan State (161)
Minnesota (148)
Iowa (115)
As you can see, things are much more competitive in the Legends (I really can't wait to jettison that name). The big surprise is Northwestern just behind Nebraska in the projections. But we forget that the Wildcats won 10 games last season, and they are returning 15 starters from that team.
It appears that Dantonio's troops might take a step back this season, at least in relation to that-other-school-in-the-same-state. Another thing that jumps out is that Minnesota looks like they are ready to take a step up. Relatively speaking, they still are projected to 5th in the division, but their point total compares favorably with the 3-5 projected teams from the Leaders Division, and so it might be more hopeful in Minneapolis this season than it has been in a while.
The last thing to note is how bad it looks for Iowa. Coming off a 4-win season and with a recruiting class that ranks 8th out of the 12 teams, the heat should increase under Kirk Ferentz's seat. Up to this point, he's been pure teflon, but how long can that continue? Sooner or later, unmet expectations and mediocre performances must catch up with him.