The 11th installment of the fifth edition of this now 24-part series titled Better Know A Buckeye profiles Joey Bosa. Bosa, a defensive line prospect from Fort Lauderdale, Florida, committed to Ohio State shortly after the 2012 spring game.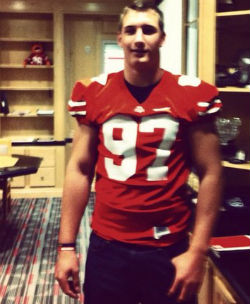 However, his eventual signature with Ohio State seemed like a fait accompli by February. When Ohio State finally extended a scholarship offer, Bosa took several unofficial visits to Columbus, before the spring game (which he also attended). In interviews with other recruiting sites, Bosa would rave about his visits with Ohio State. This fait accompli was affirmed on April 23, 2012, when he committed.
This story is retold below, which is followed with a player breakdown, highlighting strengths (mostly strengths) and areas for improvement. I follow this with senior highlight film and a projection of a freshman redshirt. Thereafter, I mention miscellaneous things about Joey Bosa that you may find interesting (including his not-too-distant mob connections). I ultimately conclude he is better known and put him on the board accordingly.
Height: 6'5
Weight: 270 lbs
Fake 40: 4.8
High School: St. Thomas Aquinas High School; Fort Lauderdale, FL
His Recruitment
Joey Bosa was always going to land somewhere big, whether it was Ohio State, or Alabama, or somewhere else. His athletic credentials are one thing, and his Aquinas credentials are another. St. Thomas Aquinas in Fort Lauderdale, Florida, is one of the best prep football programs in the entire country. Five players from St. Thomas Aquinas signed with BCS programs, which climbs to six if you're generous with how you classify Houston and if it's in the I Can't Believe It's Not Big East. Three players from Aquinas signed with BCS programs last year. Seven Aquinas grads signed with BCS programs in 2011.
That Aquinas won four of the last six state championships in talent-rich Florida just magnifies the interest in what talent Aquinas has. Before his junior season, Bosa already had offers from Alabama and Florida State, in addition to acquiring offers from Boston College and Iowa. The Aquinas pedigree speaks volumes.
Fortunately, Bosa was in no rush, even though leveraging Alabama vs. Florida State (or vice versa) would have been more than adequate. Ohio State's offer eventually came after Bosa's junior season, which saw Aquinas lose a 6-3 contest in the Regional Finals to Dwyer. It was Urban Meyer's first real pitch to an Aquinas player while at Ohio State.
However, Meyer is no stranger to the program. He signed Cody Riggs from Aquinas in 2010 and Major Wright in 2007. It was, though, Ohio State's first overture to an Aquinas player since Lamarcus Joyner in 2010, which got weird, and the second since Duron Carter signed with Ohio State in 2009. Fortunately for Meyer, the Ohio State offer was one that Bosa wanted, beyond just simple recognition of status, and one that Bosa was going to consider strongly.
After picking up a few offers around the same time from Bert Bielema and Brady Hoke, the Bosas decided to schedule a Midwest tour and make a preliminary commitment to attending Ohio State's 2012 spring game on top of that. The tour would include stops in Madison, Ann Arbor, and Columbus. It should not be interpreted as a signal that Bosa was always going to play in the Midwest. Indeed, Alabama likely led by this time and Bosa was also considering the Florida Gators. However, the interest in returning to the Midwest, where much of his mom's family still live, was genuine.
The plan was to fly to Illinois to see his grandparents and other extended family from his mom's side, which was to be followed with a five-day stretch of driving to Madison, then Columbus, and then Ann Arbor for the Wolverines' spring game. The visit to Madison went well, leaving Bosa with good things to say about the program. The visit to Columbus made a very strong impression. On that visit, Bosa found himself in a hyper-competitive game of ping pong with Ohio State head coach Urban Meyer, in which Bosa was ultimately victorious. All told, the visit opened his eyes to Ohio State. It led to a shake-up of his usual favorites, with Ohio State now in pole position, for all intents and purposes.
That Bosa was returning to Columbus for the spring game just 10 days later bode well for Ohio State. In fact, the return trip to Columbus did the trick.
His Commitment​
On April 23, 2012, Joey Bosa publicly committed to Ohio State. He is the 11th commitment of our 2013 recruiting class, also having a bit of an ignominious distinction of being the only post-spring game commitment that stuck. Remember Alex Anzalone and Lewis Neal?
In a true sign of the times, Bosa committed publicly via Twitter.
Committed to The Ohio State University

— Joey Bosa (@jbbigbear) April 23, 2012
Thank you to everyone who had an interest in me ... I can't even say how thankful I am but Ohio State is just the place for me #gobucks

— Joey Bosa (@jbbigbear) April 23, 2012
God bless everyone involved in my recruiting process

— Joey Bosa (@jbbigbear) April 23, 2012
The public announcement came on a Monday, but the actual commitment came on the day of the spring game itself. Bosa waited on the public announcement until he returned to Fort Lauderdale and called the coaches of the programs on which he focused the most — Bert Bielema (Wisconsin), Jimbo Fisher (Florida State), Brady Hoke (That Team Up North), Will Muschamp (Florida), and Nick Saban (Alabama) — to inform them of his decision. Then, he announced his commitment to Ohio State in a trilogy of tweets.
As for why Ohio State? It was just the total package for Bosa's preferences. Some schools had great features, but Bosa felt they were deficient in other areas. For example, the coaches and program may have been to Bosa's liking, but the college town may not have been what Bosa desired. Bosa felt the Buckeyes had everything he wanted, from the coaches, to the program itself, to the campus and the city itself. Everything was there. Perhaps, when Bosa found himself conquering a Thurmanator at Thurman Cafe, he recognized that going to Ohio State was a fait accompli all along.
Where He Excels​
Joey Bosa has an impressive highlight film. I'm not sure how to describe it to hype the Buckeye fan. Sometimes he plays like a one-man rampage. Other times he plays like he's anthropomorphized hatred. Don't we all love just a little sociopathy from our defensive linemen (all strictly confined to the field of play, of course)?
In the next section, I'm going to have to search for bad things to say about him. Always temper enthusiasm, but there is much to like about Bosa. He is very quick off the snap, routinely making first contact with his blocker. He sheds his blocker often, and with authority. The ability to do that on the reg will go a long way to making Bosa an effective defensive lineman.
For a high school player at his size and strength, it's still rewarding to see him get a lot of the little things right. His pad level is very good. That's how a player overwhelms blockers at both the high school level and college level. I do not find him "creeping up" as often as I see other Ohio State-caliber players do so.
I'm also intrigued to think that he must be watching or taking notes from what J.J. Watt does for the Houston Texans. He's smart enough to know — and most NFL linemen aren't great at this — when he's not going to get penetration on a passing play and when he's the playside defensive end. That internal timer goes off and the awareness of the situation takes hold. Thus, if he can't get the sack or the QB hurry, Bosa seems to know to get his hands up and knock down the pass. J.J. Watt is very good at this. I suspect more players will be emulating him and I'm hoping Bosa is one of them.
Add all this into a player whose figurative "motor" never stops, and Ohio State may have a keeper in Bosa. The praise from his high school coach was more than effusive.
"You would be hard pressed to find another defensive lineman in this country as good as Joey Bosa. He's strong, he's physical, he's smart, he can play inside, he can play outside. He's just an all-around complete defensive lineman."

...

"In the 11 years I've been here, he's the most dominating defensive player I've ever seen at the high school level. I was the defensive coordinator back in 2010 and he played for us as a sophomore on our national championship team. He's a workaholic in the weight room, he works hard in the classroom, and he's a leader."
Must Work On​
I wonder how great his lateral ability is. He is projected as a strongside defensive end, which is where I think he gets his first look. But, if he doesn't have the lateral range to step outside blockers with an outside pass rush, should he project as a weakside defensive tackle instead? This is the question I've had internally about Bosa.
Alas, Bosa's film and his Aquinas pedigree made writing this part of the BKAB rather difficult.
Highlights​
Senior year.
Redshirt?​
I don't think Aquinas kids redshirt. I think that's a condition of their National Letter of Intent.
St. Thomas Aquinas is arguably the best program in the entire country, operating from talent-rich Broward County in the great prep state of Florida. They come out ready to play, and Bosa is ready to play. He's certainly ready to contribute to a unit that just lost four starters.
The real question is what type of effect Bosa's presence has on that unit? Given the uncertainty of the position overall, I think the staff wants Bosa to be a regular fixture. Adolphus Washington and Noah Spence look like sure things at both defensive end spots, but the defensive tackle situation is a little less clear. The same can be said about the depth behind Washington and Spence, though Steve Miller looks pretty good too. Can Bosa be an all-freshman conference performer? Or even a national performer? He would be helping out Ohio State greatly if he could have that kind of effect in his first year at Ohio State, even if Bosa is sitting behind Adolphus Washington on the depth chart at strongside defensive end.
Miscellany​
His father, John Bosa, was a former standout at Boston College. He was drafted 16th overall by the Miami Dolphins in the 1987 NFL Draft. Your reaction to this factoid may be contingent upon your allegiance to the Miami Dolphins.
His mother, Cheryl Bosa, is an alumnus of The Ohio State University. She works in Fort Lauderdale as a real estate agent.
His uncle (mom's brother) is Eric Kumerow, an Oak Park, Illinois, native and a former Ohio State standout and captain. He's one of those essential Bruce-era Buckeyes. Like his brother-in-law, John Bosa, Kumerow was drafted 16th overall by the Miami Dolphins in the 1988 NFL Draft, the year after Bosa.
Joey Bosa has a younger brother, Nick Bosa. Nick was the stronger Ohio State fan growing up than Joey Bosa. You may want to remember that name for future reference.
Joey Bosa is the great-grandson of Tony Accardo (aka "Big Tuna", "Joe Batters"). Accardo was a notorious mobster for the Chicago "Outfit", rising to the top of the ranks from a small-scale hoodlum. In fact, it was Al Capone that bestowed the nickname of "Joe Batters" on Accardo and even recruited him into the Outfit. And now you know.
Remember Charles Waugh? Joey Bosa was involved in that whole story because he was one of the recruits with whom Waugh associated. When asked if he would decommit because of the story, like Anzalone and Neal did, Bosa was rather firm in his answer.
When I asked Joey Bosa about Waugh thing Fri night, he said "I'm not going to let a stupid little weirdo like that define Ohio State to me."

— Tim May (@TIM_MAYsports) May 8, 2012
He finished his senior season with 70 tackles and 13 sacks. St. Thomas Aquinas finished the season 13-2, with one of the losses being to a New Jersey school in a cross-state match. Aquinas beat Tallahassee Lincoln, 41-25, to win the state championship.
Bosa was a second team USA Today All-American. Ohio State signee Evan Lisle actually made it on the first team.
Joey Bosa played in the Under Armour All-American Game, along with Marcus Baugh, Vonn Bell, Cam Burrows, Gareon Conley, Trey Johnson, Jalin Marshall, and Dontre Wilson. These exhibitions should be treated for what they are — exhibitions, though Bosa did have a late-game sack.
Well, I think Joey Bosa is better known.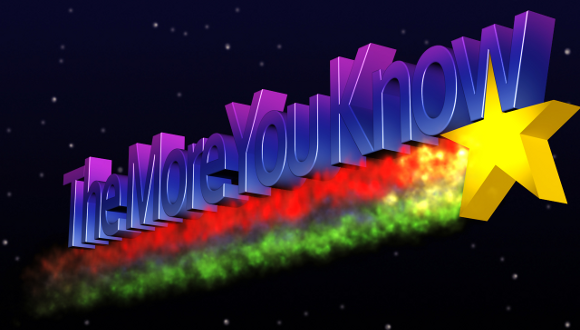 ---
Let's put him on the board.
| Name | POS | Ht | Wt | Hometown | Committed | Better Known |
| --- | --- | --- | --- | --- | --- | --- |
| Cameron Burrows | DB | 5'11 | 200 | Trotwood, OH | 01.19.12 | 02.19.13 |
| Jalin Marshall | WR | 5'11 | 196 | Middletown, OH | 01.30.12 | 02.26.13 |
| Billy Price | DT | 6'4 | 300 | Austintown, OH | 02.13.12 | 03.05.13 |
| Eli Apple | DB | 6-1 | 188 | Voorhees, NJ | 02.16.12 | 03.12.13 |
| Evan Lisle | OL | 6-5 | 280 | Centerville, OH | 02.28.12 | 03.19.13 |
| Jayme Thompson | S | 6-2 | 184 | Toledo, OH | 04.01.12 | 03.26.13 |
| Ezekiel Elliott | RB | 6-0 | 195 | St. Louis, MO | 04.01.12 | 04.02.13 |
| Marcus Baugh | TE | 6-4 | 233 | Riverside, CA | 04.10.12 | 04.09.13 |
| Tracy Sprinkle | DE | 6-3 | 255 | Elyria, OH | 04.17.12 | 04.17.13 |
| J.T. Barrett | QB | 6-1 | 230 | Wichita Falls, TX | 04.18.12 | 04.24.13 |
| Joey Bosa | DE | 6-5 | 270 | Ft. Lauderdale, FL | 04.23.12 | 05.01.13 |