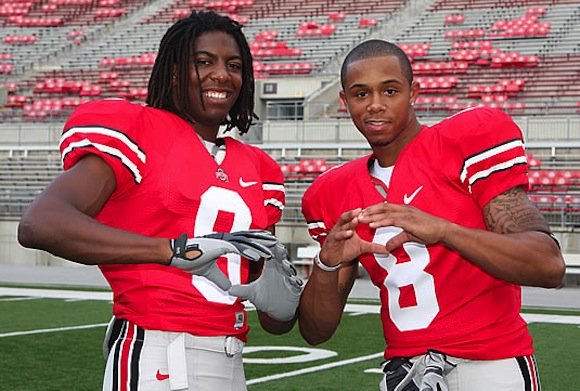 After flunking out of Ohio State, skating by in community college and making no friends, flunking out of Alabama and then failing to see the field for Florida Atlantic, Duron Carter is now set to collect an NFL paycheck.
In lieu of any college highlights, it's obvious what is most impressive about the young wide receiver:
His father, Cris Carter, a member of the Pro Football Hall of Fame's Class of 2013 and an ESPN NFL analyst, played 12 seasons with the Vikings and holds the franchise marks in receptions (1,004), yards (12,383) and touchdown receptions (110). Cris Carter's No. 80 has been retired by the team.
His father went on a please-hire-Duron campaign prior to the draft, suggesting that his son's only problem was that "he (bleeping) hates school."
His father insists Duron will thrive in a football-only environment.
Like Alabama. Oh...right.