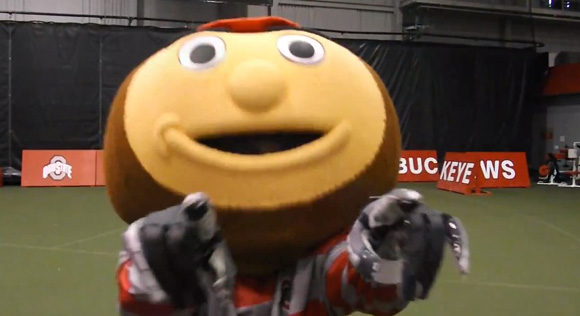 Sooner or later, YouTube will show you everything you've really ever wanted to see. Today, it brings you tryouts for Brutus Buckeye.
For your viewing pleasure, here are 15 different students auditioning for the mascot role of a lifetime. The tryouts were held last weekend at the French Field House and St. John Arena and the school typically chooses four students to represent Brutus throughout the year.
Being Brutus isn't easy. Duties include:
Attending events and practice all year round, including during breaks.
Mandatory lifting and conditioning.
Attending home and road events for many of the school's 35 varsity sports.