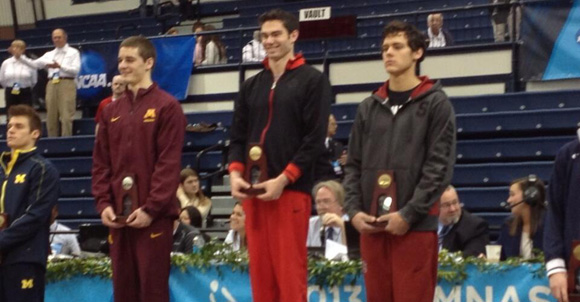 Redshirt junior Michael Newburger captured the 2013 NCAA pommel horse championship Sunday, becoming just the second gynmast in program history to win a national championship in the event.
"A lot of hard work went into this, including a lot of hard work from the coaches to get me to this point," Newburger said. "It doesn't feel like it's just me. As soon as I got off the pommel horse, everybody was congratulating me. I couldn't think about what had happened yet. I wanted to congratulate everybody just as much as they were running up there to congratulate me."
A hearty congratulations from all of us, Michael. Get that hardware.