We're back with another edition of the Ohio State football recruiting notebook.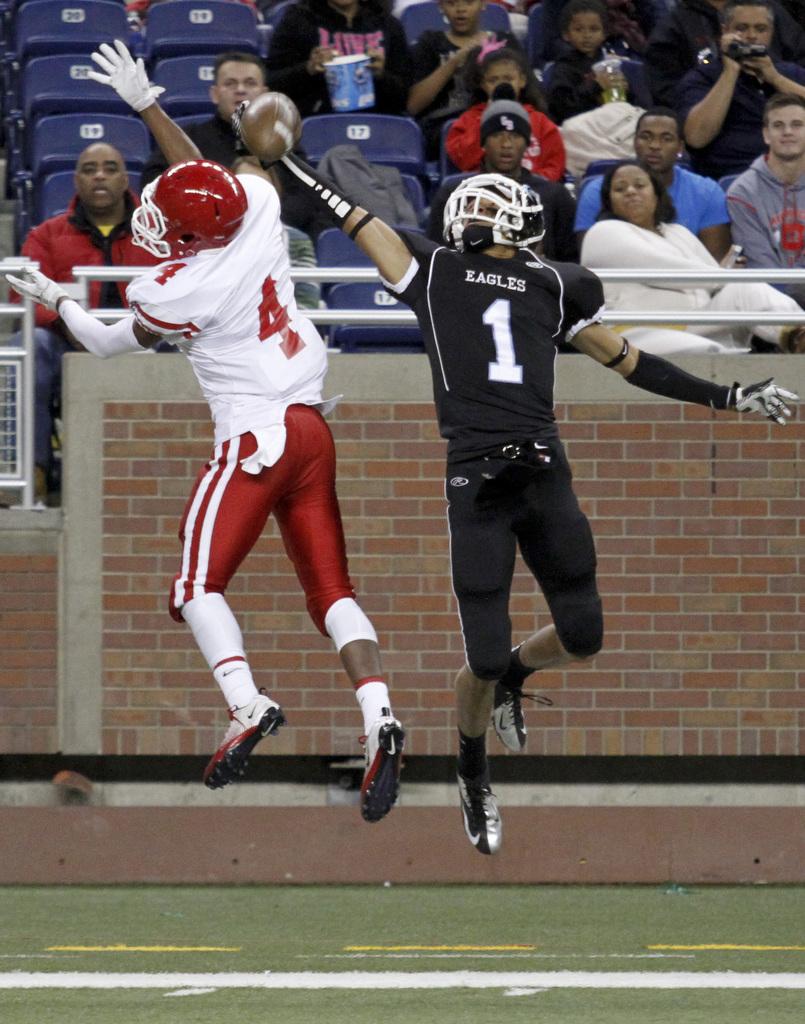 Today we're going to take a look back at the happenings in the recruiting world last week and we're also going to preview the upcoming week in recruiting for the Buckeyes.
The dead period has ended and the Ohio State coaching staff is out on the road visiting with and evaluating prospects.
The Buckeyes hosted a bevy of visitors at this past weekend's spring game at Paul Brown Stadium in Cincinnati, Ohio. The group included 2013 signees, 2014 commits, and 2014 targets.
Finally, a couple of players the Buckeyes had high on their recruiting board including Drake Harris (Michigan), Dallis Todd (Oklahoma), and Sam Mustipher (Notre Dame) spurned the Buckeyes for rival schools.
Join us as we take a dive into the wide world of Ohio State football recruiting covering past visitors, upcoming visitors, prospects who committed elsewhere, and much, much more.
Looking Back: Spring Game
Players who signed in 2013 that were in attendance for the spring game included in-state players like athlete Christopher Worley and defensive tackle Donovan Munger while two others made the trip from down south. Vonn Bell visited from Georgia and Joey Bosa came up from Florida in order to be in attendance for Ohio State's annual spring game.
Originally four commits in the current class were supposed to be at the spring game, but Damon Webb and Marcelys Jones canceled at the last minute. Only Lancaster's Kyle Trout and Chicago native Dylan Thompson were in attendance for the game. Trout continues to strengthen his role as the "leader" of the class.
Lastly, a respectable list of 2014 targets were in attendance for the game. This list including Derek Kief, who the Buckeyes appear to have a very good shot at landing, Lonnie Johnson, who many no longer have an offer from the Bucks, and Austin Roberts, who had great things to say about his experience at the spring game. Defensive lineman Daniel Cage and 2016 wide receiver Cameron Chambers were also at the game.
To wrap things up, all of the players who were in attendance for the game had great things to say about their experience.
Happy Trails: Targets who Committed Elsewhere
Unfortunately, the Buckeyes saw a couple of prospects high on their recruiting board commit to rivals schools over the last week.
Headlining this list is standout wide receiver Drake Harris, who committed to Michigan just a day after visiting Ohio State.
Just officially committed to The University Of Michigan!

— Drake Harris™ (@drizzygetbusy01) April 14, 2013
Harris and his 2,000+ receiving yards were big on Ohio State's wish list, but it was an uphill battle as his father, Mike Harris, is a huge Wolverines fan.
Other top targets who chose other schools over the Bucks are offensive guard Sam Mustipher, who decided to commit to Notre Dame and wide receiver Dallis Todd, who chose the Oklahoma Sooners over the Buckeyes.
While a couple of these may sting, we know Urban Meyer and his staff are still "in" on many of the top junior prospects across the nation and there's really nothing to worry about.
Looking Ahead
Currently there is nobody slated to be on campus this weekend, so expect things to by very quiet on the recruiting front over the next couple of days.
One important target was on campus Thursday, however, in massive 6-6/225 wide receiver Mark Andrews from Desert Mountain high school in Scottsdale, Arizona. Jeremy caught up with him right after his visit wrapped up and it's safe to say his opinion of Ohio State improved over the visit.
Had a incredible visit at The Ohio state couldn't have asked for a better time, and now I'm in Michigan ready for another big day tomorrow!

— Mark Andrews (@Mandrews_81) April 18, 2013
The staff will be out on the road visiting with and evaluating prospects over the next couple of weeks, so we may not see as many visitors as we normally would as April comes to an end.