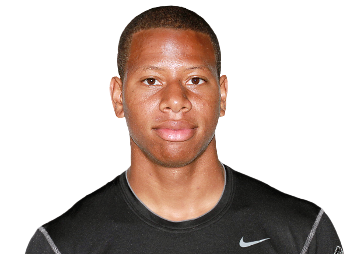 Ohio State welcomed a solid list of prospects to the annual spring game in Cincinnati this past Saturday.
One of the Buckeyes' top targets in attendance for the game was Carmel (IN) wide receiver/tight end Austin Roberts.
The 6-3/210 Roberts has a very impressive list of offers that include Alabama, Florida, Miami, Michigan State, Nebraska, Ohio State, Stanford, Tennessee, Virginia Tech, and many others.
The Buckeyes are recruiting Roberts to play a wide receiver/tight end hybrid (H-back) role similar to the way Meyer used Aaron Hernandez at Florida and Jake Stoneburner last year at Ohio State.
Roberts has visited Ohio State before, but he wanted to make the trip to Cincinnati to check out the spring game and to get a feel for the game environment.
We caught up with Roberts to get the scoop on his trip to Cincinnati for the spring game.
Keep reading to learn more about junior wide receiver/tight end Austin Roberts.
How was your experience at the Ohio State spring game?
It was great! Before the game I had the chance to talk to Coach Meyer, Coach Coombs, and Coach Hinton. They were impressed by how much I've grown over the past year. They all told me they were really happy to see me and they really want me to be a Buckeye.
What did the coaches tell you?
They were all pretty pumped with how much bigger I've gotten over the last year. I was significantly smaller the last time they saw me. They also told me they want me to be the H-back they get in this class.
What did you think of the game itself?
I loved the atmosphere of the game and the energy the team brought. I also liked how they used their tight ends and used the H-back a lot.
How often do you talk to the OSU coaches?
Coach Coombs is my primary recruiter. We talk about once a week. I talk to coach Meyer about two times a month.
What do you talk about?
I talk to Coach Coombs and let him know what's going on with me. I call Coach Meyer when I have a question more specific to the football program.
Are any school standing out? Which schools have you had the most contact with?
Right now I don't have any leaders or top schools. I will hopefully have my options narrowed down by June. The schools I hear from the most are Alabama, Ohio State, Stanford, Florida, Miami, and Northwestern.
When would you like to make your college decision?
I'm hoping I'll be ready to choose a school sometime in July. If I'm not ready by the start of football season, I likely take all five of my official visits and make a decision.
What will be the biggest factors in your decision?
I want to go to a school that makes me feel at home. The people, players, and coaches are also very important.
What goals do you have for your senior season?
I want to help lead my team to a state championship and win Indiana Mr. Football.