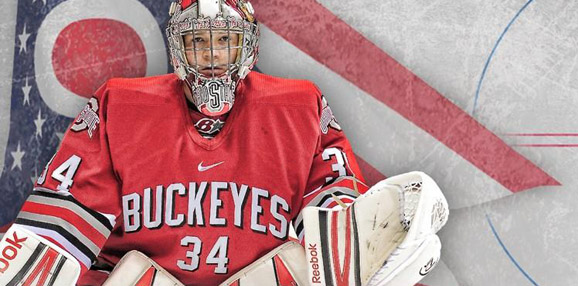 Senior goalie Brady Hjelle has been named 2012-13 AHCA/CCM Hockey First Team All-American. Hjelle, a native of International Falls, Minn., becomes just the third Buckeye to earn first team honors.
He had a CCHA-best 1.89 goals-against average in conference games among starters and a 2.00 goals-against-average, which was good enough for the second-best mark in Ohio State history. His .935 save percentage, good for sixth in the NCAA, was  a program record.
Congratulations, Brady.