The Buckeyes cap off an intense two weeks of spring practice with the LiFE Sports Spring Game in Paul Brown Stadium this Saturday.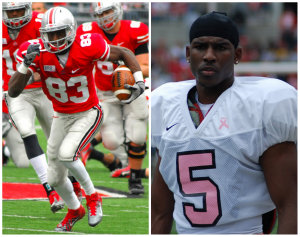 The spring game is always an exercise in balancing excitement and realistic expectations for fans. On the one hand, we have struggled through an otherwise football-less winter with only a few glimpses behind the spring football curtain. 
On the other hand, the spring game only provides limited information about the progress of the team – i.e. Is the defensive line really this good or has the offensive line just regressed? 
Furthermore, will players' spring performances translate to on-field results when it matters in the fall? This question is the whole reason for our annual Childress-Washington Spring Excellence Award.
Part of the solution is to simply appreciate the spring game for the football itself and to not try and over- or undervalue any individual performance. 
It also looks to be a beautiful Saturday in Cincinnati this weekend, so that doesn't hurt either. 
In the spirit of tempered expectations while still analyzing the team's development, here are the top nine things I'll be looking for this Saturday. 
1. We might struggle to name a Childress-Washington Award winner this year 

Michael Thomas ended up taking home the crown last season, but I don't expect him to have a repeat championship this year. Between Thomas' work with Braxton and George Whitfield Jr. in California and an entire year in the program, Michael Thomas should have a solid Saturday and go on to break into the rotation this season. 
Beyond Thomas, I'm not sure I see there being a Childress-Washington winner at all. This offense is fairly veteran, with a solid and known group of receivers, a deep stable of running backs, and a superstar under center.
Unless a freshman early enrollee wows us in the defensive secondary, I don't think the spring game will feature too many surprises. 
2. Warren Ball Breaks away

With that disclaimer out of the way, I am really looking forward to seeing the dark horse running back, Warren Ball. Besides rhyming with Jordan Hall, Warren Ball has impressed all spring with his long runs. 
Last week Kyle wrote that "He had another long run today – a 45-yarder against the No. 1 defense. Ball has more long runs than other running back during the spring." Look for Ball to have one of those kind of runs this Saturday. 
3. The Tight ends have a big day 

As upperclassmen tight ends measuring 6-6 and 250 pounds, Heuerman and Vannett will be featured as genuine playmakers in the Ohio State power spread offense. 
Reports from the spring indicate that both are becoming focal points of the offense, practicing route running and ball-handling skills in ways that Ohio State fans might not be used to seeing.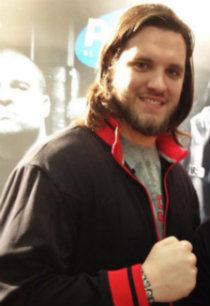 4. Decker Seizes the Right Tackle spot

After a strong competition with Chase Farris, I think Decker wins the coveted right tackle position.
The tackles have been battle-tested by Noah Spence and Diesel Washington every day in practice, resulting in two extremely capable offensive linemen (along with Pat Elflein as well). Warinner will certainly enjoy the luxury of being able to rotate linemen as needed. 
5. The defensive line will Shine

Even with a veteran offensive line, Spence and Washington won't struggle to make plays on Saturday. I expect a sack from each to go along with a few tackles for loss. 
While both have been dominant this spring, Meyer is still looking for leaders on the defensive line after replacing the whole starting group from last season. As such, he won't have the luxury of resting these playmakers like he did with John Simon last spring. That's bad news for the offensive linemen. 
6. Curtis Grant will impress you 

Unfortunately this is probably my boldest prediction. Grant has gone from lost and slow one week to making plays in the backfield the next: "Curtis Grant was active on D today. That'll be music to the ears of Buckeye fans. He was in the backfield multiple times and even had a sack on Braxton Miller." 
The staff has been bullish on Grant throughout the spring, and it appears he has held off Williams, Perry, and Perkins at middle linebacker. If I had to guess, Grant will have a strong performance due to increased time in the system and an attacking defensive line. 
7. Perry and Perkins look strong as well 

Grant won't be the only linebacker that looks solid, as Josh Perry, David Perkins, and Cam Williams all will impress this Saturday. The problem is simply that the Buckeyes will operate out of the nickel extensively, meaning that the Sam linebacker won't see the field very often.
With only two starting linebacker spots and little separation between the contenders, a strong spring game from any one of these three could go a long way in cementing a spot in the top 2-3. 
8. The backups in the secondary show their youth

The second-team secondary will likely feature some young faces, with sophomore Armani Reeves and freshmen early enrollees Eli Apple and Cam Burrows. While all were highly rated out of high school and have talent to spare, each player has been the recipient of some individualized attention from Coombs this spring. 
The starting secondary is full of veterans, but the second-team guys will face some opposition from a more confident group of receivers. 
9. Braxton's improved fundamentals on display 

Despite the occasional report of a beautiful pass and catch by Corey Brown or Devin Smith, Meyer has been quick to point out that Braxton has plenty of room for growth. However, look for Braxton to have an efficient day throwing the ball, displaying his solid fundamentals and mechanics. 
After a run-heavy 2012 offense, Meyer knows that the offense needs a more developed passing game to really reach its full potential. It's hard not to be excited when George Whitfield Jr. says that "When [Braxton] came, I saw one of the best, most talented college football players in the country. He's just a natural talent."