All eyes toward college football now. The college basketball season is over, though that has been the case for over a week now after Ohio State failed to secure the West Regional in Los Angeles. The spring game is this Saturday in Cincinnati, and there are still plenty of Buckeyes left to better know.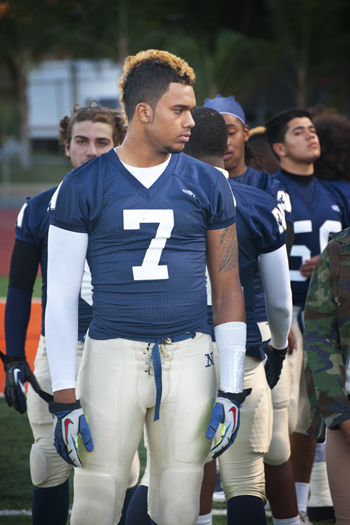 The eighth installment of the fifth edition of this now 24-part series titled Better Know A Buckeye profiles Marcus Baugh. Baugh, a longtime Ohio State fan from Riverside, California, is the only tight end prospect in Ohio State's 2013 recruiting class, though Urban Meyer definitely helped himself by signing the best tight end on the entire West Coast. His recruitment was very brief and it is given an accordingly brief treatment here. After recapping this story, I discuss strengths and weaknesses before including highlight film and projecting a redshirt. I conclude with miscellaneous things of only minor importance before making the decision that Marcus Baugh is better known. He is put on the board accordingly.
Height: 6'4
Weight: 233 lbs
Fake 40: 4.7
High School: John W. North High School; Riverside, CA
His Recruitment
That Marcus Baugh, from Riverside, California, attracted the attention of Urban Meyer at Ohio State could plausibly be described as a triumph of Urban Meyer's national recruiting perspective. We casually observe that Ohio State's recruiting pull has Ohio State recruiting places unfamiliar to the most attentive Ohio State fan, including Chattanooga, Tennessee (Vonn Bell) and Pendleton, South Carolina (Michael Hill), in this recruiting class alone. This can be understood as evidence of Meyer's ambition to use his clout to get the best players to play at Ohio State, regardless of their state of origin.
Truth is Marcus Baugh was going to get a call from Ohio State's head coach regardless, mostly because Ohio State was one of the first places to which he sent film for evaluation. Baugh fancied the Buckeyes from afar. He has an aunt who lives in Reynoldsburg, Ohio (home of the Raiders and birthplace of the tomato!), as well as numerous cousins from his mom's side of the family. His last visit to Ohio State was when he was twelve years old, but he's close with that side of his family (especially his cousins). Distance was never going to be a factor for Baugh, and really, it's becoming less a factor for most Southern California prospects who can and will travel. Baugh wanted Ohio State's attention from the beginning while he was visiting places like Arizona State. Given how talented he is, he was going to get what he wanted.
Meyer first made contact early February of 2012 to communicate Ohio State's interest. The first contact was apparently via Facebook, through which Meyer introduced himself and told Baugh that he had a lot of qualities that reminded the Ohio State head coach of Aaron Hernandez, Meyer's star pupil at the tight end/H-back position while at Florida. From there, Baugh was advised to get in contact with Tim Hinton, his would-be position coach to find out more about Ohio State's offense and the coaches. For the meantime, though, an offer wasn't forthcoming. While Baugh waited, he acquired offers from places like Arizona State and Florida, among many others.
Ohio State finally extended a scholarship offer in March. Baugh was aware that he was without a scholarship offer after the first contact with the coaching staff, though a follow-up inquiry a month later led Tim Hinton to inform him that he indeed had a verbal scholarship offer on record. It was basically a fait accompli from there.
His Commitment
On April 10th of last year, Marcus Baugh committed to Ohio State, becoming the eighth member of Ohio State's 2013 recruiting class.
Why Baugh chose Ohio State is a bit overdetermined. The family connections and distant support of Ohio State notwithstanding, Baugh was a big Urban Meyer fan. Most recruits are, given Meyer's charisma and his success at Florida. Baugh, in particular, was enamored with Ohio State's offense and the role it creates for a tight end with Baugh's size and speed. Baugh committed to Ohio State sight unseen (for all intents and purposes), but it was what he wanted all along.
Baugh chose Ohio State over multiple offers, though Arizona State may have been the primary competition.
Where He Excels
Athleticism is a recurring theme in this recruiting class. Almost everyone possesses imposing size for the position and jaw-dropping speed. Baugh is no different.
At 6'4, he is a bit on the short side for a standard tight end. As such, he is commonly described as more an H-back and less a tight end, though the distinction is not terribly meaningful. The common comparison that comes up is, yes, Aaron Hernandez. Much like the shadow that Percy Harvin has cast on guys like Jalin Marshall in this class, Urban Meyer would love another tight end as versatile as Aaron Hernandez was for his three years in Gainesville. To that end, Baugh's combination of strength, athleticism, and speed would have him as a hopeful to fit the bill.
Really, Baugh could play any number of positions in college. He was a talented defensive end and linebacker as a two-way player in high school. His home seems to be on offense, mostly because allowing him to be an offensive playmaker would allow him to make the most of his athleticism. He poses speed problems for linebackers and size and strength problems for safeties. He could feasibly add another 15-20 pounds. He's a wonderful complement to young, and already established, tight ends like Jeff Heuerman and Nick Vannett.
Must Wo​rk On
Baugh is a little on the short end for the position. He's listed at 6'4, but, who knows. Jake Stoneburner was listed at 6'5 by Ohio State before shrinking to 6'3 in the NFL Combine. Aaron Hernandez was listed at 6'4 by recruiting services (Rivals, Scout) in high school before shrinking to 6'1 in the NFL. Again, who knows.
Big question would be blocking and, in particular, blitz pickup. It will be a large part of his position, though I didn't see a lot of it on high school film. Baugh at least understands the importance of blocking and is eager to block, but repetition may not be there. Baugh was basically a wide receiver on offense.
Highlights
Junior year will have to do.
Redshirt?
This is another somewhat tricky one. I also learned my lesson well from last week.
The knee-jerk reaction is to say "possibly". Ohio State is young at tight end, but proven at tight end. If Ohio State is trying to maximize the amount of running backs it can get on the field (through the use of diamond formation, for example), that may leave tight ends as role players in the core of the offense. Baugh has the talent to play right away, but his immediate contributions may not be necessary.
With this in mind, I still think Baugh finds his way on the field for some reserve duty. I'm not sure he is an immediate breakout performer among a solid group of tight ends, but my guess is he doesn't redshirt. He may even have a highlight or two.
Miscell​any
Baugh is an Under Armour All-American. He actually won the skills challenge among the linemen.
Head coach was Mark Paredes, who actually left John W. North for another head coaching position at Damien High School near San Dimas. He had previously coached Chris Claiborne while at John W. North.
John W. North, if you were curious, is the guy who founded Riverside, California. He also founded the eponymous Northfield, Minnesota, which is home of Carleton College.
Baugh actually started track during his junior year of high school. He ran 100, 200 and the 4x400 meter relay. J.W. North's track program is rather legendary, producing gold medalists like Joanna Hayes.
He had 38 catches for 610 yards and three touchdowns as a senior for J.W. North. He was a second-team Division II all-state pick as a senior as well. His senior year ended with a first-round loss to Kaiser High School in the CIF-SS playoffs.
Baugh's older brother, Mike Clausen, played college football at UNLV. Baugh considers him an important influence on his athletic development.
He's also an accomplished high school basketball player. His senior year saw the J.W. North Huskies go 31-4 and win a CIF Championship.
Interview features: Eleven Warriors, Los Angeles Times (article).
Well, I think Marcus Baugh is better known.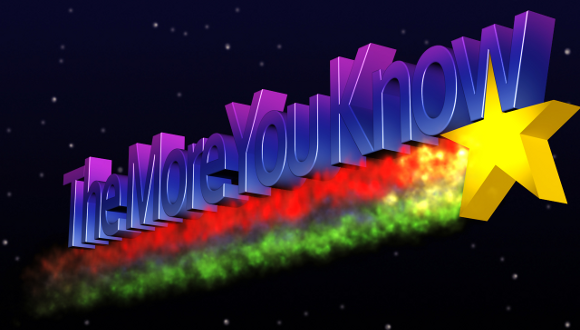 Let's put him on the board.