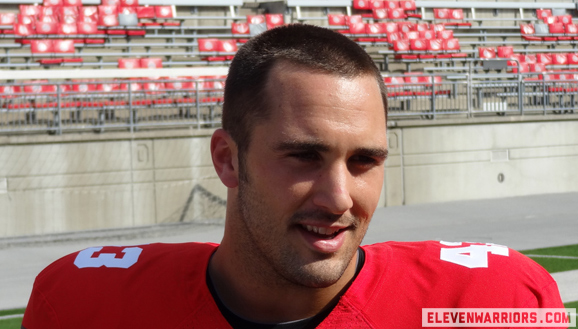 Former Ohio State defensive end Nathan Williams has drawn the interest of the reigning Super Bowl champion Baltimore Ravens:
The Ravens have displayed steady interest in Ohio State defensive end-outside linebacker Nate Williams, according to league sources.

That includes having a private workout and meeting with him during the draft process.

Williams draws high marks for toughness, aggressiveness strength, intelligence and instincts. The question marks on him are chiefly size, his knee injury and how he'll project to the NFL as an outside linebacker prospect.
Williams is projected as a late round selection or free agent acquisition, so getting a private workout is great news.
In related news, who wants to tell Williams' mother that the Baltimore Sun called her son Nate?
[H/T @LoriSchmidt]