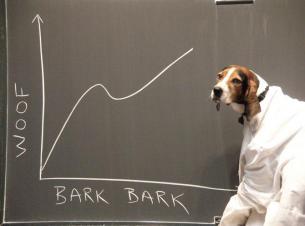 Who can say where the road goes? Where the day goes?
Only time. And only time will tell if Ohio State's Elite Eight loss to the Wichita State Shockers will help propel them to even greater heights next season. All we know now is that losing pretty much sucks, especially when you're so close to the Final Four that you can taste it (assuming that Final Fours have a taste. I like to think they do, kind of like a sweet jerky).
To help Sarah and I work through our grief is one Rob Oller of the Columbus Dispatch, who offers us no false sense of hope or optimism on our way to the depths of the postseason; the shortcomings of the 2012-2013 Buckeyes are now laid bare, and Oller minces no words when talking about them.
Still though, I am pretty optimistic about next season, and Sarah and I find that nugget of gold in the mountain of sad, sad tears. Also Ask Us Anything (which you can do by sending us an e-mail at elevendubcast@gmail.com)!
We got a ton of great questions this week, so keep em coming, because this train ain't derailed yet: the spring game awaits.
0:23- Sarah and I break down Ohio State's loss to the Shockers, and look ahead to both the rest of the tournament and next year for the Buckeyes.
16:07- Rob Oller stops on by and drops the aforementioned knowledge about Ohio State, and then we get into some much clamored for Cincinnati Reds chat.
33:47- Ask Us Anything! Contests, trust funds, SEXUAL INNUENDOS! It's like a Wednesday night ABC comedy all up in here.
53:56- BASEBAAAAAAAAALLLLLLLL
Music for the Dubcast this week was Lord Only Knows by Beck, New Genious (Brother) by the Gorillaz, and Talkin' Softball, which was so nice I played it twice. Also I played it twice because it was too short. Whatever, it's awesome, baseball is great, and we'll see you guys next time!