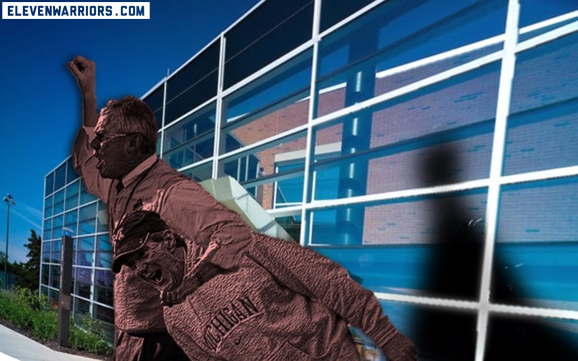 Six weeks after installing a statue of Woody Hayes, Ohio State has announced plans to erect a statue of another former coach, Jim Tressel, at the Woody Hayes Athletic Center.
The statue, featuring Tressel celebrating victory with Lloyd Carr in a headlock, is expected to be completed by June 1 and will cost the university $45,000. Clintonville sculptor Buzz Allen has been tasked with creating the statue, which will stand next to the Hayes statue when completed.
"We're excited to be able to recognize Jim's mastery of the Wolverines. He was a flawed man, but he certainly owned Michigan," said athletic director Gene Smith in a statement.
[Graphic by Grant Edgell]