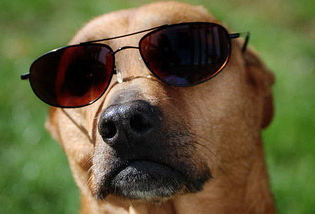 It's no Dayton, Ohio, but it'll do.
BATTLEFIELD: LOS ANGELES becomes a reality for our boys in scarlet and gray as we head on out to LA for the weekend to meet our fate.
But let's rewind a little bit. Thad Matta and company completely destroyed Iona and squeaked past Iowa State, both games that were fun for different reasons. Between the Sam Thompson dunkings and Aaron Craft being the rusty exhaust pipe through the torso of every wannabe Bennett out there in the tournament.
So that's what Sarah and I are grinding on this week, with also a look at our brackets (which are mostly in shambles) and the upcoming Arizona game, as we're joined by Patrick Finley of the Arizona Daily Star, who we were able to pull away from sipping mai tais at the pool bar and talk a little Arizona basketball with us.
And, as per usual, we're doing Ask Us Anything! You can truly (madly, deeply) ask us anything by sending us an e-mail to elevendubcast@gmail.com. We got a lot of excellent questions this week, so keep 'em coming!
And that'll about wrap it up for this week, see you next week when we're either celebrating a massive win with confetti and streamers and cake, or bemoaning our devastating loss by refusing to eat naught but steamed brussels sprouts and lukewarm water. So either way: very tasty.
0:25- Sarah and I talk about Ohio State's run in the tourney so far, how horribly our (my) bracket(s) are screwed, and of course the eventual swerve toward out and out Aaron Craft gushing that we just can't seem to contain.
17:47- Patrick Finley comes on and discusses the finer things in life, like chilling in a hotel room overlooking the Staples Center or having your team be in a region that has all but collapsed in on itself. Patrick was great, and the guy to listen to for all your Arizona insight needs.
35:13- Ask Us Anything, where we tackle many topical topics, including potential new OSU statues, King Charles, and sweet sweet karma.
51:47- BASEBALL IS COMING.
Music for the Dubcast this week was We Just Won't Be Defeated by the Go! Team, Fat Man in the Bathtub by Little Feat, and NYC Moves to the Sound of LA by Funeral Party. And that's it, see you guys next week!