Horace Greeley's declaration "Go West, young man" was a harbinger of westward expansion. Manifest Destiny was in its infancy, but Greeley's rationale for moving to the uninhabited land became a staple and influenced the course of American history.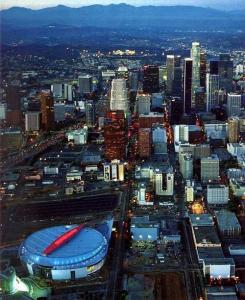 Some 150 years later, it's the West Region that could have a profound effect on the Ohio State basketball program – or the Gonzaga Bulldogs. Their destiny includes an easy road to the Final Four via the Staples Center in Los Angeles. But one slip-up, like in a 2,000-mile journey, can mark the end of times.
This season's NCAA Tournament is all about the mid-majors. Gonzaga is a 1 seed, New Mexico secured a 3 seed and the last four teams in the tournament were all from non-power conferences. Oh, the times they are a changin'. The momentum for the little guys has been building over the past decade, with 2013 signaling the end of a perceived bias toward college basketball's blue bloods.
"Great day out here at Gonzaga," head coach Mark Few said. "It's an honor to be put on that No. 1 line."
Ohio State has been one of the country's most successful teams in recent years, but still nowhere near a Kentucky or Connecticut – by the way, neither of those teams are in the Big Dance this season. One and 2 seeds have become commonplace in Columbus, similar to BCS bowls in January. March is no longer just the start of spring football.
The Buckeyes' rapid ascension the past 30 days hit its peak on Sunday when they won the Big Ten Tournament title and were placed in a Charmin soft region. The chief competition – top-seeded Gonzaga and No. 3 seed New Mexico – hail from conferences many question every season. Kansas State, the 4 seed, is not imposing, and No. 5 seed Wisconsin is 1-2 against Ohio State and first must take care of SEC Tournament champion Ole Miss.
It might be the Wild West, but the young men of Ohio State have an opportunity to seize their moment.
"The past month or so we've really looked at it as if we want to accomplish what we want to accomplish, we can't lose again," Ohio State point guard Aaron Craft said. "As long as we have someone out there keeping us all together and keeping us focused on the bigger picture, that's what it's all about." 
For more than a decade, Gonzaga has made a name for itself as a remote program located in the Pacific Northwest that's been able to stay atop the polls year after year. But a trip to the Final Four has never been the end result. In fact, only once have the Bulldogs advanced to the Elite Eight. This season, Gonzaga will have no excuses.
"We can't look past anybody," said Gonzaga's do-everything center Kelly Olynyk.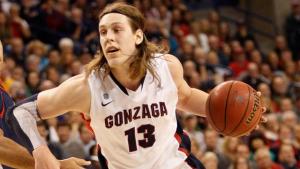 The top half of the bracket features multiple teams that embrace the slow-down game – Wisconsin, Pitt and Wichita State. Gonzaga insists it can play any style and adapt to any opponent. Not to mention, the tiny Jesuit school could have the best player on the court every game.
Olynyk, a 7-footer, is a legit national player of the year candidate who is comfortable down low with his back to the basket and on the perimeter, a lethal combination at any level of basketball. He's averaging 17.5 points, 7.2 rebounds and a block per game.
"I always knew that I would be able to do something special here, and help this team, this program, reach stuff they've never done before," Olynyk told the Globe and Mail. "I just didn't know it would come, I guess, this fast, or with this much attention."
While the high seeds have been labeled as underwhelming, a majority of the lower seeds have been given the status of possible Cinderellas.  Boise State and La Salle, playing in the First Four, are already being talked about as Sweet 16 teams. Fourth-seeded Kansas State, despite playing in Kansas City, is not entering the tournament as a darling of any sorts.
An even more popular pick is No. 11 seed Belmont over sixth-seeded Arizona. The Wildcats, since starting 14-0, are just 11-7. And the Belmont Bears are a tough out at this time of year. They've been a trendy upset pick the past two seasons, but fell short on both occasions. Belmont is averaging better than 77 points per game, ranking near the top of the country.
No. 7 seed Notre Dame and No. 10 Iowa State can each give Ohio State all it can handle. Life in the Big East and Big XII has prepared them for what the Buckeyes can do physically.
Then there is Marshall Henderson, the cocky Ole Miss guard with more bravado than one can imagine. He took the SEC Tournament by storm, vaulting himself and his team into the national consciousness.
"I had a pretty good feeling he was going to impact the team with his ability as a player," said Rebels head coach Andy Kennedy. "He's a gamer, makes the hard shot. But the whole Marshall Henderson phenomenon, that's been a surprise. It's like traveling with the Beatles. It's crazy, honestly."
Combine that with Bo Ryan's Wisconsin Badgers and it's sure to be one of the must-see games of the week.
For the next two weeks, the West Region should provide excitement and endless amounts of topics for talking heads. It could also shape up to be the region that includes numerous highlighter marks on brackets, ruining an untold number of office pools.
Hey, no one ever said everyone makes it big in Hollywood.