While the college basketball season nears its conclusion, the 2013 season for football is quickly approaching. Spring practices are around the corner and Ohio State will embark on a season in which it will be favored in just about every contest. While we look to August 31 with enthusiasm, this series will preview the new faces Ohio State will see on its roster this year.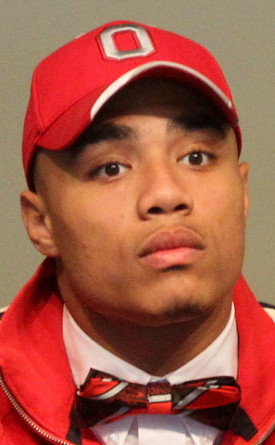 In the second installment of this fifth edition of this now 24-part series titled Better Know A Buckeye, I profile Jalin Marshall. Marshall, a wide receiver prospect from Middletown, Ohio, was the second commitment in this year's recruiting class. For the longest time, he was arguably the jewel of the offensive recruits before Ohio State's final push saw signatures from Dontre Wilson and James Clark. With that in mind, he will still feature prominently in our wide receiver picture going forward.
Height: 5'11
Weight: 196 lbs
Fake 40: 4.66
High School: Middletown High School; Middletown, OH
Twitter: @jalinmarshall
His Recruitment
Jalin Marshall elicited interest from almost everyone in his sophomore year. While not necessarily determinative, it nevertheless suggests a recruit is going to get national attention when that type of volume of interest comes during the sophomore year. Not only did Marshall attract the interest of programs like Cincinnati, and Pittsburgh (his first two offers), in addition to regional powers like Michigan State, Notre Dame, and Ohio State, but Marshall attracted the attention of the Florida Gators as well. Upon receiving his film midway through his sophomore year, Florida's assistant coach DJ Durkin let his high school coach know that Marshall was on their recruiting board. Durkin, now Florida's defensive coordinator, was a linebackers coach for Urban Meyer's last season in Gainesville, also in charge of monitoring recruits from Ohio.
Alabama showed interest as well as part of Saban's continued interest in recruiting Southwest Ohio. Other programs like South Carolina and Nebraska also showed interest. That type of early interest from programs outside the regional footprint underscores the potential of a prospect to be an elite recruit. Indeed, Marshall finished as the 35th overall recruit in 2013 for Rivals.com, two spots from earning that coveted "fifth star".
Marshall could have (and basically did have) his pick of the litter, though his lifelong devotion to Ohio State football played a big role in how he shaped his recruitment after his sophomore season. This matters less than people commonly assume (see: Bell, Vonn), but Ohio State's special position in Marshall's eyes no doubt helped. While Marshall was running track for Middletown in his sophomore year, and competing at Jesse Owens Field at meets, he would remark how neat it was to look over his shoulder and see Ohio Stadium. He had grown up dreaming of playing football in that same stadium. While qualifying that by saying he would leave Ohio, and the Midwest, if it were necessary (thinking of the interest from the Florida Gators), he nevertheless sought a scholarship offer from the Buckeyes. He would try to earn one at the NIKE Camp held at Ohio State in the third week of June 2011.
Jalin Marshall got that scholarship offer from Ohio State after that camp. The offer did come roughly a month after Jim Tressel was forced to resign his position as head coach at Ohio State, so the program's uncertainty dampened the occasion a little bit. However, Marshall's enthusiasm for the offer was clear. It was only his fourth offer, after Cincinnati, Pittsburgh, and Illinois. For only the fourth offer, it was also from a signature program that Marshall grew up watching. Further, Ohio State offered the opportunity to give him a look at quarterback, which is the position Marshall played at Middletown. Despite the abrupt transition from Jim Tressel to Luke Fickell, and all the uncertainty that entailed, the offer shot Ohio State to the top of his list.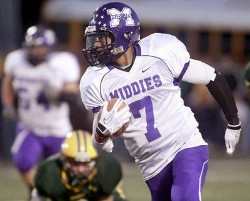 While Marshall would reiterate through the summer and autumn of 2011 that he was not bothered by the extent of the Ohio State scandal, it did at least give him reason for pause. He was in Ohio Stadium on an unofficial visit to watch Ohio State dismantle Akron in Luke Fickell's coaching debut. However, he started making plans.
He wanted to make visits to Tennessee and Notre Dame, in addition to swinging by Ohio State again. As it was with the case of Cameron Burrows, it was Notre Dame, and not Michigan, that stood to benefit the most from Ohio State's weakened position. He visited Notre Dame for its 2011 home game against Southern California, a week after visiting Tennessee for its game against Louisiana State. The result of that game was a laugher in favor of the Trojans, but Marshall left impressed with everything Notre Dame had to offer. He went as far to say Notre Dame was now top of his list.
If we permit, like we did with Cameron Burrows, that Jalin Marshall may have ended up signing with Ohio State regardless of Urban Meyer, I still think it is important to underscore how significant that was. When the rumors of Urban Meyer's arrival at Ohio State appeared in November, Marshall mentioned he was intrigued. After all, it was Urban Meyer's Florida Gators program that piqued Marshall's interest into possibly leaving Ohio and the Midwest to play college football. Now, Urban Meyer may be coming to him.
Further, the significance of Urban Meyer's arrival at Ohio State was only compounded when Tim Hinton left Notre Dame to join him. Tim Hinton was Jalin Marshall's contact at Notre Dame.
Within a week of Urban Meyer's arrival in Columbus, he talked with his future head coach. Meyer encouraged him to take a visit. As December became January, Marshall already met Urban Meyer in person and came away liking their conversation.
It was all set in stone there. Marshall had long planned to commit to a school (he certainly had his options) before his senior year of college football. He targeted January 31 as the announcement date.
His Commitment
On January 30, Jalin Marshall became the second commitment in the 2013 recruiting class.
Word leaked pretty quickly that Marshall was going to select the Buckeyes. It's why recruiting services list him as a January 30 commitment instead of a January 31 commitment, despite Marshall announcing that January 31 would be his commitment date. The reason for the particular date is that January 31 is his father's birthday.
"I have committed to Ohio State," Marshall announced Monday evening. "I've known for a while I was going to be a Buckeye, but I waited until now because it's my dad's birthday, and I wanted to honor him with my commitment. I didn't want to do anything fancy, and I just want to spend time with my family, because this is just as much about them as it is about me."

"My family means everything to me, and my dad is so important to me," he added. "My dad has always been there for me, and he has impacted my life in such a positive way, that I wanted to pay him back for all he means to me. I owe the fact that I'm headed to play college football to my dad, and everything he's done for me."
He chose Ohio State over multiple offers, but mostly Notre Dame.
Where He Excels
Recruit breakdowns can, lazily, use player comparisons to introduce a high school recruit to college football fans. This type of schema does a bit of a disservice to an incoming freshman, sometimes introducing unfair expectations. They can also be wildly optimistic. The comparison that enters into conversation with Jalin Marshall is Percy Harvin. They will play similar positions in Urban Meyer's offense. Urban Meyer wants, and has rigorously tried to find, a player like Percy Harvin. Heck, the "H receiver" in Meyer's offense is informally known as the "Percy position".
So, if that's our starting point, the best I can add to that is saying that Harvin has a noticeable speed advantage. Their track and field statistics are comparable, but Harvin's on-field speed looks greater than Marshall. However, Marshall is much bigger. Marshall will enroll fifteen pounds heavier than Harvin was as a true freshman at Florida.
Marshall does use this size to his advantage. For a guy almost single-handedly responsible for Middletown's football fortunes, Marshall willingly ran through arm tackles. He fought for yards after contact. Most of his quarterback carries were between tackles, not around them. Mind you, Marshall was not playing cupcakes at Middletown High School. His schedule included heavyweights like Colerain, Lakota West, St. Xavier, and Winton Woods. His team even knocked out Centerville in Round 2 of the Division I playoffs in 2011.
Must Work On​
Jalin Marshall had his heart set on Ohio State since he was young. He also had his heart set on playing quarterback. While he could be a passable college quarterback (I'm very surprised Paul Johnson didn't make a run at him), he can be a first-round draft pick at wide receiver. His skills as a thrower were sometimes evident in camp, even showing up Shane Morris on a few occasions at the Columbus Elite 11. Still, he's going to be a wide receiver for Ohio State. If he tosses a pass or two for Ohio State, it'll be on gadget plays.
Therefore, Marshall needs to become a wide receiver, and not just play wide receiver. If Marshall becomes the first-round draft pick that I think he can be, he'll need to learn how to create separation beyond just speed. He'll need to learn all the nuances that come with the position, not the least of them being route-running and knowing how to find holes in zone coverage.
Highlights​
Junior year will have to do.
Redshirt?
I doubt it. If not for the addition of James Clark and Dontre Wilson late in the process, I think Marshall's importance becomes clear. In an foggy wide receiver picture that Urban Meyer would like to improve, it would become easier to give Marshall meaningful snaps as a true freshman. The late verbal commitments from Clark and Wilson give Ohio State the option of redshirting at least one of those three. Still, I expect Marshall will get some playing time as a true freshman.
Miscellany
Jalin Marshall has an older brother, DeAnte, that is an Ohio State alumnus.
Marshall's senior season wasn't what he or his teammates hoped it would be. A 10-2 campaign in 2011 was followed a by a 4-6 season.
Middletown High School has a nice Ohio State tradition, also sending Todd Bell, Cris Carter, and Jeff Cothran to Ohio State. 
Marshall made plans to attend the Ohio State-Wisconsin game in 2011. That fell through and, as it turned out, Marshall fell asleep before the exciting conclusion of that game.
His tentative plan is to study sports management at Ohio State. He is even thinking of going into coaching himself.
Rivals.com had him as the #1 player from Ohio. 247 Sports has the same.
Marshall played in the Under Armour All-American Game. His highlights include a 44-yard pass from Georgia signee Brice Ramsey. Most of his contributions were on special teams.
Well, I think Jalin Marshall is better known.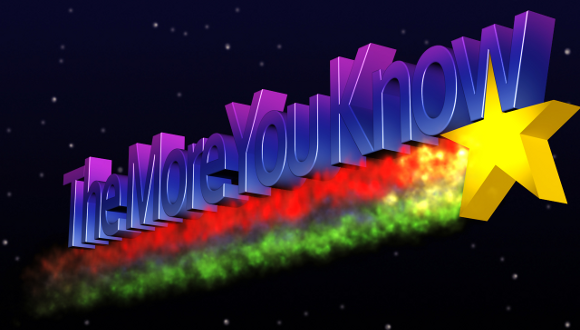 When the time comes, we'll add him to a big ol' board as we count down in anticipation of the 2013 season.