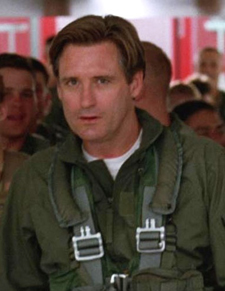 In its last outing, Ohio State lost to yet another ranked opponent – the sixth in seven games versus teams inside the Top 25. A 17-6 record is nothing to scoff at, but each defeat has exposed gaping holes in the Buckeyes' overall product.
The most glaring weaknesses are well documented and have been talk-radio fodder for months: no consistent second scorer and little inside presence. Head coach Thad Matta said Ohio State, for one reason or another, didn't have the energy and intensity it needed when No. 1 Indiana beat the Buckeyes on Sunday.
"At this level of game, that can't happen," he said.
The week ended with a thud after Ohio State played its best game of the season in a losing effort. The Big Ten is a double-edged sword. Because the league is so deep and competitive, every game offers teams an opportunity to supply their resume with impressive wins. But there's also a possibility of losing every night.
"Typical week in the conference," point guard Aaron Craft said. "We have a few games left, and every one of them is going to be a dog fight just like the past two. We have the personnel to beat those teams."
Indiana head coach Tom Crean, not exactly an Ohio State lover since he arrived in Bloomington, echoed Craft's comments, saying the Buckeyes are the real deal.
"They're the real deal because they have a front line. They're the real deal because they have a backcourt. But most importantly," Crean said, "because they absolutely get up into you defensively and make it hard to score."
That wasn't necessarily the case against the Hoosiers, but Ohio State has long prided itself on defense. And it is, in fact, one of the pillars that has kept Ohio State among the Big Ten's best teams. A fourth straight conference title is slipping from the Buckeyes' grasp, however.
"We've got to be able to bounce back," Craft said. "We can't feel sorry for ourselves."
Opponent
About this time of year, Northwestern's NCAA futility becomes a hot topic. The Wildcats have still never been in the Big Dance, the lone BCS program to never appear in an NCAA Tournament. Northwestern's biggest contribution to the sport's pinnacle moment is having played host to the very first national title game in 1939.
The past three seasons it looked like the hex would finally come to an end. But as the Madness called, Northwestern failed to answer, coming up short in must-win games in the Big Ten Tournament. The way things look now, that won't be an issue in 2013, because Northwestern is positioned well south of the bubble.
At 13-11, no one is mentioning the Wildcats and the NCAA Tournament in the same sentence. But this season has maybe been even more cruel than the flirtatious previous three years. That's because one by one, Northwestern's best players have consistently been getting hurt. The Wildcats start three freshmen because of the short-handedness.
Senior guard Drew Crawford was the first man down, suffering a season-ending torn labrum. It was a gut-punch to the Wildcats, who were coming off a resume-building win at Baylor. Reggie Hearn's injury was next, a sprained ankle, but still bad enough to miss several games.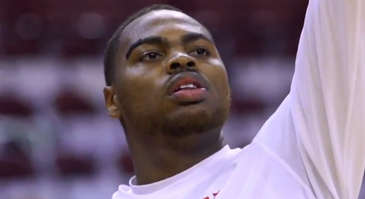 The latest blow was a knee injury to senior forward Jared Swopshire, one of the Wildcats' most dynamic players. He was averaging 9.7 points, 6.7 rebounds and 2.3 assists per game. Arthroscopic knee surgery didn't just end his season, it drew the curtain closed on his career. Swopshire transferred to Northwestern from Louisville, where he was a member of the Cardinals' Final Four team last season. He was able to play immediately after graduating and enrolling in a graduate program at Northwestern that Louisville did not offer.
"He has been a terrific addition to the program, both on and off the court," Northwestern head coach Bill Carmody said. "He was enjoying a very productive year and was playing his most consistent basketball of the season when the injury occurred."
Swopshire, the most experienced player on Northwestern, will likely be replaced by a freshman, Kale Abrahamson. It will put more pressure on Hearn, Alex Marcotullio, Tre Demps, Nikola Cerina and Mike Turner.
The frontline, which includes Abrahamson, Turner and Cerina is vastly undersized and will face major issues at both ends of the court against Ohio State, especially in regards to rebounding.
"Kale can make some shots," Carmody said. "Now he'll have to rebound more. Guys will have to do more, and they are capable."
Swopshire isn't the only starter the Wildcats will be without. Center Alex Olah will be sidelined with a concussion, meaning Northwestern only has seven scholarship players remaining on its roster. JerShon Cobb was lost before the season even began due to an academic mishap.
But he's recently become a big part of the team again, returning to practice and playing the part of opponents' guards.
"When something you've been doing your whole life is taken away from you, it's hard," Cobb said. "When you think you can help in a lot of different ways, it's very hard."
Said Carmody: "He is taking care of business now. That's the important thing. He has got to continue to do that, but we're all there supporting him. It seems like he's a changed man, so that's great."
Whether he can prepare Northwestern for Craft's relentless defense remains to be seen.
Buckeye Breakdown
Just when life seems good, a dose of reality always seems to hit you square in the face. For Matta and the Buckeyes, that realism came last week. Ohio State was positioned nicely to make yet another run at the Big Ten championship. Then, bam. Two straight losses.
The week offered varying degrees of emotion. At Michigan, Ohio State played arguably its best game of the season, while the Indiana game was a glimpse into how far Ohio State is removed from the past three seasons, when a so-so effort usually yielded a win.
The Buckeyes are still ranked in the top 15, and they have shown throughout the season they can hang with any team in the country. Nail-biting losses to Duke, Kansas and Michigan weren't cheered by the team, though. Moral victories don't exist. But the rest of the country saw the capabilities of Ohio State.
"We are who we are," Matta said.
Who that is is a flawed team that can play great at times. It just doesn't happen often when the Buckeyes take on top-flight teams. With one efficient scorer and little in the way of a defensive stopper down low, better teams can overpower Ohio State and let fatigue set in.
Get Smart
OSU is 111-45 all time vs. Northwestern and has won 17 of the last 18 games in the series.
Aaron Craft and Deshaun Thomas will appear in their 100th career game as Buckeyes.
Craft is 10th all-time in Big Ten history in career steals, three shy of No. 8.
Dave Revsine and Jim Jackson have the call.
The record indicates Ohio State is 16-0 against unranked opponents and 1-6 versus those that are ranked, including 1-4 against the top five. In the most difficult conference in the country, though, a proud 7-4 mark hovers, as do victories against Michigan and Wisconsin.
"It'd be great if we were satisfied with the record we have and where we're at," Craft said. "But that's not the level of play that is expected here at Ohio State with Coach Matta and the players he's had."
The next four games on the schedule will give the Buckeyes an opportunity to feel good about themselves once again. Dates with Northwestern, at Wisconsin and Minnesota and Michigan State at home offer a beacon of hope that Ohio State can modify its record for the better, position itself into the top four of the league and also possibly sneak into the top of the standings.
One thing is certain, win or lose: Matta won't be scouring the Internet or newspaper in search of where the Buckeyes stand.
"I'll be honest," he said, "whenever we were in first place in this league I never looked at what place we were in. And we've been in a lower place than this, and I never looked what place we were in."
Buckeyes
 
Wildcats
#
Name
YR
HT/WT
PTS
REB
ASST
P
#
Name
YR
HT/WT
PTS
REB
ASST
4
Craft
JR
6-2/190
9.6
3.9
4.4
G
3
Sobolewski
SO
6-1/190
11.0
2.8
4.2
32
Smith Jr.
JR
6-4/205
10.3
5.3
1.7
G
11
Hearn
SR
6-4/210
14.2
4.5
1.3
12
Thompson
SO
6-7/190
6.8
3.3
1.1
F
14
Demps
FR
6-2/200
7.0
1.8
0.7
1
Thomas
JR
6-7/225
20.1
6.1
1.5
F
13
Abrahamson
FR
6-7/195
4.3
1.5
0.3
23
Williams
SO
6-11/250
4.3
4.0
0.1
C
10
Turner
FR
6-8/215
1.8
2.0
1.6