Persistence, reputation and plain old luck come in handy on the recruiting trail. For Tom Herman, who says he spent six months stalking his to-be wife, those qualities can also lead to love. Ironic, considering the courting of recruits can be compared to securing a prom date.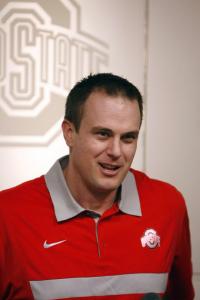 When Herman was hired prior last season, it didn't elicit too many oohs and aahs. But two recruiting classes later, Buckeye Nation, as well as coaches around the country, hve gotten to know Herman quite well.
A Mensa member and cum laude graduate of California Lutheran, Herman doesn't fit the normal profile of a college football assistant. Born in Cincinnati and raised in California, he's been a football lifer with more than a decade spent in Texas. That has been an asset for Ohio State and vaulted Herman to rock star status.
Herman is possibly the crown jewel in terms of recruiting on head coach Urban Meyer's staff. That was apparent scanning the list of the Buckeyes' 24 commitments, ranked No. 1 in the nation by some, and when Meyer spoke about his offensive coordinator.
"I knew very well Tom had a background in Texas, and I knew he's a good recruiter, because I did the homework before we hired him," Meyer said. "Very good recruiter."
Among Ohio State's recruits 14 were out-of-staters. Three hail from the talent rich state of Texas, not a normal Ohio State recruiting ground. But that was during the pre-Herman days.
In the 10 years that Jim Tressel led Ohio State, the Buckeyes attracted the same amount of Lone Star State recruits to Columbus as Herman has in the past 10 months. Prior to this season's haul, Ohio State's last Texas recruits were highly touted offensive lineman JB Shugarts and lightly regarded quarterback Kenny Guiton.
Despite his employer's lack of history in the state, Herman was able to make an instant impact.
"Having been the flavor of the month, having gone 12-0, Coach Meyer's reputation and then this is one of the most storied programs in the history of college football. You can walk into Alaska and they're going to know what Ohio State is," Herman said. "There was immediate feedback, but certainly having coached in and recruited that area for 14 years and building the relationships helps you navigate your way through, rather than dumping a guy in there who's never been there before."
The first domino to fall was dual-threat quarterback JT Barrett. He committed to Ohio State in April and enrolled in January. Barrett's high school career ended when he suffered a knee injury during his senior season, but it has barely gotten in the way of his winter workouts. Barrett participates in all drills except for running.
In his spare time, Barrett might want to consider a career in philosophy. While Herman's built-in Texas relationships have helped lure the Texas Triumvirate to Ohio State, a heartfelt speech from Barrett also may have played a role.
"We were in the weight room, he had just gotten done with a lift and he figured he'd sit down with Dontre (Wilson) since he's a Texas guy," Herman said. "(Mickey Marotti) was giving the presentation to the kids and about 10 minutes into it, JT asked if he could interrupt. And for about five or 10 minutes, he went on about why he chose this place over others, wanting to win multiple national championships, what an Ohio State degree can do for you in the future, and playing in this system at Ohio State in the Horseshoe.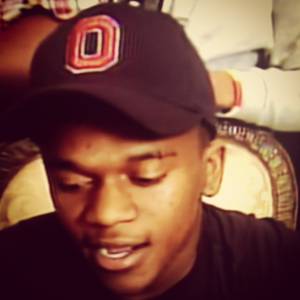 "I recruited the kid and I didn't know he had that in him. For me to witness that, it really kind of got me choked up a little bit. You can't teach that. It's really hard to teach guys to be that passionate about competition, winning and making this team better."
In a month's time, Herman was able to pry five-star linebacker Mike Mitchell out from deep in the heart of Texas and also compose the getaway for Wilson, a running back originally committed to Oregon. Both Mitchell and Wilson contributed heavily to the Buckeyes finishing near or at the top of the recruiting rankings.
Even after Wilson committed to the Ducks, Herman stayed in his ear – literally. Herman called the speedy Wilson multiple times per week. It also didn't hurt that Herman knew Wilson's high school coach.
"Tom Herman did an excellent job down in Texas, an area that traditionally has not been strong for Ohio State," Meyer said. "I wish I could claim I had more experience in Texas. I've been there quite a bit. But Tom set the wheels in motion, and we pulled three excellent players out of an excellent football state with Mike Mitchell, JT and Dontre."
So what's been Herman's magic elixir in brining talented Texans more than 1,000 miles away from home to a less than desirable climate? Those three words: persistence, reputation and luck.
Continuing to stay in contact with Wilson helped. Herman and Ohio State already had a stellar reputation and then Chip Kelly bolted for the NFL. It was a perfect storm for the Buckeyes. Plus, no one was going to outwork Herman. Not only does he embrace the role recruiting has in the job description, it's the No. 1 priority from his boss. 
"I meet a lot of families from a lot of different backgrounds that really care about their sons," Herman said. "Do I enjoy being away from family as much as we are? No. Do I enjoy being on a 5:45 a.m. flight every morning, staying in a different hotel every night and not knowing from time zone I'm in every day? No, but at the end of the day you know that's what it takes."
"Anybody on this staff, there are three job responsibilities: the first one is bringing in quality student-athletes; the second one is taking care of your position group and making sure they're maximized and doing all right off the field; third is about scheme and X's and O's. I'd like to think that the reputation of myself as a decent recruiter helped with the process with Coach Meyer."
Another benefit with being linked to Meyer is conversations with the uber-competitive recruiting genius. During his time at Florida, and now Ohio State, Meyer's recruiting classes appear as if they're magnetically linked to the top 5. But when you tell your assistants to shut up – no, really – the art of recruiting takes on an entirely different persona.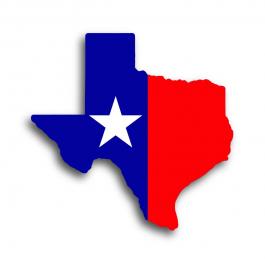 "The biggest thing I learned in the past year from Coach Meyer is stop talking. That uncomfortable silence is OK," Herman said. "You don't need to fill the dead air with a young man because, eventually, they're going to fill it and start talking about themselves.
"A kid that you might say is quiet because you've kept on rambling maybe isn't really that quiet if you'd just give him a couple seconds of uncomfortable silence to open up. It's talk less and listen more."
An unfortunate part of the job is it's also talk less and see even less when it comes to family. For a two-month stretch, from December to January, Herman is in and out of airports, hotels, living rooms and high schools. There's barely enough time left to eat. And when recruiting isn't in full swing, the season where on-field competition takes place usually is.
"(Recruiting) is more tiresome because of all the travel, and it's harder on families," Herman said. "Although I'm not home a lot during the season, at least I sleep in the same bed and kiss my daughter goodnight every night. That's where the stress comes in and the tiredness comes in."
Recruiting will become even more strenuous with the new rules put in place that give coaching staffs almost unlimited contact with high schoolers. Count Meyer among those not in favor of it. When the subject was brought up on Wednesday, he called it, "bad stuff."
Coaching football is just like any other profession – you network and get to know a wide range of people across the industry. It's not uncommon for the Ohio State coach to know the Valdosta State coach. But it's rare for the CEO of ExxonMobile to be hanging around small business owners from Grove City.
Herman established himself as an up-and-comer when he first burst on to the coaching landscape. He was a graduate assistant for two seasons (1999-2000) at Texas, a valuable apprenticeship that put him front and center with one of football's top dogs. In a relationship-based business, coaching at Texas is near the pinnacle.
Stops at Texas Lutheran, Sam Houston State, Texas State and Rice stretched Herman's contact list even more. During his stay at Iowa State, he also had responsibilities in the state. With a deep network in a hulking territory plush with talent, Herman went to work and kept tabs on his competition.
"When I got hired, people said, 'You've been at Rice and you've been at Iowa State – is there added pressure because you're at Ohio State,'" he said. "The biggest pressure I feel is the pressure I put on myself. Whatever millions of fans and 107,000 people in the 'Shoe and even to a certain degree Coach Meyer (put on me), that pressure is not going to be any greater than the pressure you put on yourself."
That doesn't mean Herman feels uncomfortable when he knows certain assistants are battling him for top-tier talent.
"It's like the coordinators you go up against, 'Hey, this guy is really good, I've got to be on my game,' or 'Hey, I've recruited against this guy before, no big deal, this guy is a non-factor and doesn't work hard enough,'" he said, explaining the process.
If there is something Tom Herman wants, he's going to get it. His wife is all the evidence you need.