Howdy, ladies and gentlemen. Before sitting down to write this Skull Session, I spent a not insignificant amount of time trying to remove a particularly stubborn splinter from my thumb.
I can think of no better metaphor for Ohio State playing Wisconsin.
The home game tonight comes earlier in the season than we've been used to over the past couple of seasons. Two years ago, the Buckeyes ended their regular season with the delightful Deal With It beatdown, one of the most fun Ohio State basketball games I have ever watched.
However, last season's Senior Day was much less enjoyable, particularly for those of us who were there in person for the one time a year we're able to take in a hoops game at the Schott1. 
This year's team hasn't forgotten that meeting and will be looking to exact revenge for the Badgers spoiling William Buford's final home game. But it's also a signficant game for two teams that are 5-2 in the Big Ten and aiming to stay within striking distance of conference leaders Michigan and Indiana — who, by the way, face off for the first time this season on Saturday.
For the basketball detractors out there, tonight's game probably won't do anything to change your opinion about the sport, but at least for a little while, there are still football happenings to talk about. 
We're in for more recruiting drama with National Signing Day just over a week away. I'm only a dilettante on the subject, but now that we're in the homestretch, I'm reading more recruiting news than usual, and quite frankly, it's kind of hard to keep up. Oh, the whims of teenagers.
Though in fairness, choosing a college is a rather important decision. But we'll get to those updates in a bit. 
And as everyone's aware, the Super Bowl is this Sunday, and after walking into whatever party you'll be attending with your Taco Bell party pack, be sure to immediately start an "O-S-U! O-S-U!" cheer:
WISCY BUSINESS. The 2012-13 Badgers are basically the same as every other Wisconsin team to come before them. They play at a very slow tempo, they don't give up many points, and they lead the nation in fewest turnovers per game.
Like most things Wisconsin2, it should be a fairly ugly contest. In B1G action, Ohio State is averaging 64 points per game. Wisconsin is coming off back-to-back games where both teams scored in the 40s — a 49-47 loss to Michigan State and a 45-44 win against Minnesota.
I don't think anyone is predicting a high-scoring affair, so every possession is critical. As Shannon Scott put it:
"We really can't turn the ball over this game because we know we're going to have limited possessions," Scott said. "We're not going to have 70 possessions like we want. We'll probably have around 50, so we've got to take care of the ball. We can't take bad shots at the beginning of the shot clock because they just get the ball and hold it."
Sam Thompson also pointed out how they need to rebound well. Neither Matta nor the players want a repeat of their performance against Iowa in that department. At least statistically, Ohio State and Wisconsin are pretty evenly matched in rebounding.
REAFFIRM THY FRIENDSHIP. In the other Skull Sessions this week, Vico and Jason discussed Ezekiel Elliott's3 visit to Mizzou over the weekend.
Yesterday, Elliott got some face time with Stan Drayton and Tom Herman, and if anyone is overly worried about the running back's commitment to the Scarlet and Gray, just take a look at his Twitter account, where he was tweeting shout-outs to fellow commits Johnny Townsend and Joey Bosa last night.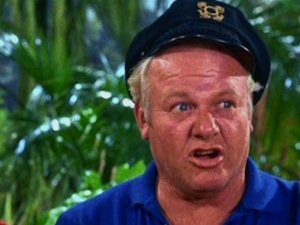 Trey Johnson, who took a double-secret visit to Tennessee last weekend, will still sign with Ohio State, according to his coach. Both schools, along with Alabama, are in the hunt for Vonn Bell and while no one knows who he will pick, we do know his announcement will be at 10 a.m. on NSD. 
The day before that, and not on Friday like it was briefly rumored, WR Ryan Timmons will decide. Although he won't venture to Ohio State unofficially this weekend, instead using his last official to head down to Florida, he will get an in-home visit with Urban Meyer and Tim Hinton tomorrow.
Lately, Ohio State has been making a push for another offensive lineman for the 2013 class. The two targets were Cameron Hunt and the Skipper too Dan Skipper, but the latter is now off the table.
Skipper committed to Arkansas yesterday and considering he had been committed to Tennessee, I guess Bielema is getting the hang of the whole SEC thing that he didn't want any part of last year at this time. 
 9, 10: A B1G FAT HEN. If you've ever thought, "I need my football to be more B1Gier", then you're in luck. ESPN chatted with a few of the Big Ten's athletic directors about the conference schedule expanding to nine, possibly 10 games in 2014, once Maryland and Rutgers officially join.
According to Michigan AD Dave Brandon:
"As the conference expands, it would be unfortunate if a student-athlete came to the University of Michigan, played in the Big Ten Conference for four years and never even got to play or compete against one of the schools in the conference," Brandon said. "That doesn't make a lot of sense to me. As the number of institutions has grown, I believe we should take a look at at least moving to nine."
With a nine-game schedule, similar to the Big 12 and Pac-12, half the teams would play five games at home and four games on the road and half the teams would do the opposite. 
A 10-game schedule, which no other conference does, would even things out, but it would only leave room for two nonconference opponents. For Ohio State, who has scheduled future home-and-homes with Oregon, Texas, and TCU, that would mean only six home games some seasons and a lot less money. 
So for that reason, nine games is what will most likely happen. That's fine with me, just as long as Ohio State keeps those aforementioned teams on their nonconference slate. Not only are those the kind of matchups that are exciting for all college football fans, but with the new playoff system, strength of schedule will soon take on added importance.
SULLY THE KID. The Dispatch's Todd Jones checked in on Jared Sullinger and his adjustment to life in the NBA and away from home. Like a lot of 20-year-olds, he's learning to be an adult while still being a kid in many ways, such as getting his dad, Satch, to handle his rookie duty shopping while in Detroit for a game. 
That same weekend, Sully was denied a chance to watch Ohio State play at Michigan State, which is probably why they lost:
His love for Ohio State prompted him to drive to East Lansing, Mich., after Boston's team flight landed in Detroit. Sullinger tried to talk his way inside the Breslin Center as the Buckeyes lost at Michigan State. Security wouldn't budge.
In a recent loss at Cleveland, in front of many friends and family, Jared recorded a double-double (12 points, 10 rebounds), but also fouled out, as he's been prone to doing. According to Doc Rivers, "They're not letting the kid play."
Still, he got the start in Sunday's game against Miami and has impressed his coach, veteran teammates, and team executives with his attitude, basketball IQ, and play. Anyone who followed him in college would expect as much.
COLIN KAEPERCLICK. Jack Mewhort earned tweet of the day honors... FIU players not-so-smartly tweeted about taking recruits to a strip club... How Michigan's top-rated recruits since 2002 have turned out... Ohio State baseball tickets go on sale Feb. 8... Bob Evans gets my vote as the most B1G restaurant... An early guide to the secretive Tomorrowland... Tough job market in Eternia... A collection of Liz Lemon GIFs. 
1 A few days later, I got the flu and threw up for the first time in four years. Coincidence? Nope, just Wisconsin. ↑
2 The downside to Bielema leaving Wisconsin is that that would've been the perfect spot for a Bielema joke. ↑
3 Such a great alliterative name. I'm also already practicing my ET impersonation for the first big play he ever makes for Ohio State. ↑