We're in the middle of basketball season, and for some, that may entail the doldrums of winter, the sadness of no college football for months, or the slow realization that you have put on 15 pounds over the holidays and have no real intention of doing anything about it.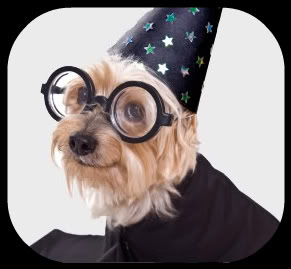 WELL NOT US! Sarah and I are plowing full steam ahead into the abyss that is the darkest, coldest part of the year, comforting ourselves with the Big Tenniest basketball that there ever was. We talk a little about the basketball team's victory over Iowa (which was... uh, interesting? I guess. If I'm being generous) and then move on to talk a little Penn State basketball with Ben Jones from StateCollege.com.
Ben, of course, is one of the most well-known and talented PSU writers out there, and it's honestly pretty cool to get his take on where the basketball team stands in general right now, and how Patrick Chambers plans to pull them out of the basement of the Big Ten. Also, we touch on the Joe Paterno vigil that was last night because, well, we're interviewing Ben Jones. It's almost like we have to.
Also Ask Us Anything! And I gotta say: we were a little short on questions this week, so any weird thing about Ohio State sports or anything else you can think of to ask, send that question on over to elevendubcast@gmail.com.
Also also... Night Court.
0:23- We talk about the Iowa game and the Ohio State team writ large. Also Aaron Craft: DIRTIEST PLAYER IN THE BIG TEN????
15:28- Ben Jones comes on and talks a little shooty hoops with us. Also I want to thank the guy for working us into his schedule; he's an insanely busy person and did us a huge solid by coming on as late as he did. Thanks, Mr. Jones.
30:45- Ask Us Anything! Ray Lewis and America's Team!
43:35- Night Court.
Music for today's Dubcast was Two Trains by Little Feat (the live version being so, so much better than the studio version, as is always the case with Little Feat), Learnt My Lesson Well by the Kaiser Chiefs, and Way Down In The Hole by The Blind Boys of Alabama, covering Tom Waits. And that's it! See you all next week.