Welcome to our newest weekly installment here at Eleven Warriors, the Big Ten Team Recruiting Football Class Rankings. Maryland and Rutgers are included because of their imminent move to the conference for 2014. Due to popular demand, Notre Dame will no longer have a place within our rankings. We hope this will keep you occupied until real football starts up again in Columbus next August, as well as give all you recruitniks a view at how the Buckeyes stack up against their conference foes when it comes to the recruiting trail.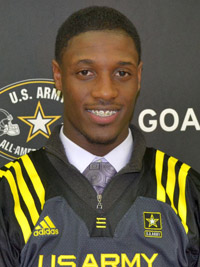 With there being no new commitments or decommitments, our focus this week will be on the remaining top targets each conference team still has. The rankings remain the same, but you'll have a chance to see what kind of jump each club can possibly make if they bring in some of the top talent they are going after for the next five weeks.
The recruiting motors will fire back up in a week once the dead period ends, so action in terms of verbal pledges will start to heat up again. Also, the Offense-Defense All-American Bowl takes place December 30 and announcements could take place at that event for some Big Ten schools.
Ohio State and a variety of other schools could make moves in the near future as well, with the Under Armour All-American Bowl being played on January 4 and the US Army All-American Game kicking off on January 5.
Keep reading to find out what schools have the best chance to rise up the rankings and what top recruits they are likely to claim a signature from on National Signing Day 2013.
1. Michigan
The boys in Ann Arbor are set to receive 24 signatures on National Signing Day right now, but have room for more. The Wolverines are trying to flip the commitments of several players, including DB Reon Dawson, OL Dan Samuelson, OL Dan Skipper, and ATH Marcus Ball. Other top targets include RB Derrick Green, WR Laquon Treadwell, and DB Leon McQuay III.
2. Ohio State
The Buckeyes are in a holding pattern at 19 pledges at this moment. A couple of players committed to other schools that OSU is keeping an eye on are OL Dan Skipper, OL Cameron Hunt, LB James Hearns, and RB/WR Dontre Wilson. DB Vonn Bell, LB Mike Mitchell, LB Trey Johnson, WR James Quick, and WR Shelton Gibson also remain high on the Ohio State coaching staff's radar, and would provide for a terrific finish to the 2013 class.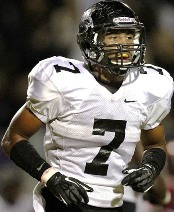 3. Nebraska
With 17 commits, the Huskers have some space to bring in other players for their class. DB Dashon Hunt, RB Terrell Newby, and DB Priest Willis are the main recruits left on the board for Bo Pelini. The fans of the Big Red should be weary of possible defections from the class in LB Courtney Love and OL Dan Samuelson.
4. Penn State
PSU continues to defeat the odds by staying steady as the fourth-ranked class in the Big Ten. Bill O'Brien's group keeps combing the country for talent and the priority to close this class will be keeping in-state talent WR Tyler Boyd and RB David Williams at home.
5. Wisconsin
Considering all of the events that have happened over the last few weeks to the Badger program, only losing a few members to their class and remaining in the top five of the Big Ten recruiting rankings has to be labeled as a victory.
Some concern does still hover as RB Corey Clement, DE Alec James, and ATH Marcus Ball are still considering other schools, though. DT Kenton Gibbs and DB Jaleel Hytchye will receive heavy attention from Wisconsin as the recruiting cycle draws towards a close.
6. Rutgers
The Rutgers campus lies in a hotbed for high school football talent. The Scarlet Knights hope their move to the Big Ten convinces some of that talent to stay home in the coming years. Coach Kyle Flood's program would love for that to begin this year in the form of DE Tashawn Bower and LB Alquadin Muhammad, two highly rated prospects from the Garden State who are now seriously considering playing in Piscataway.
7. Michigan State
The Spartans should have plenty of room for more additions to their class that only numbers 15 members thus far. Key recruits still being sought after by Mark Dantonio are WR Tyler Boyd and OL Riley Norman.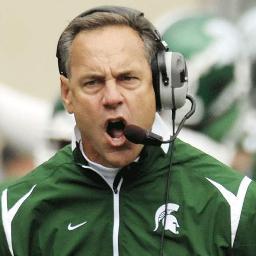 8. Illinois
Tim Beckman's squad recently signed all of their JUCO commits and are now set to take aim at the remaining prospects still left on their board. DT Kenton Gibbs and ATH Anjeus Jones fit that description, but another important line of duty for the Illini will be to affirm the commitment of DB Reon Dawson, who is considering his Michigan offer.
9. Northwestern
Northwestern would love nothing more than to add to their current 20 pledges in the way of DB Jaleel Hytchye and WR James Clark. If they are able to nab those two, the Wildcats would more than likely be close to closing out the 2013 recruiting season.
10. Maryland
The Maryland class has 18 players in the hopper and the Terps are looking to add a few more before Signing Day. LB Yannick Ngakoue is the prized recruit still left for the taking, and he would be an anchor for the group.
11. Iowa
The Hawkeyes have hopes for a strong finish in the five weeks leading up to Signing Day, and can accomplish that with the verbal pledges from three gems that are still available. S Isaiah Gourdine, ATH Anjeus Jones, and DT Maliek Collins all have Iowa in their final group and would be a big finish for Kirk Ferentz.
12. Indiana
The Hoosiers have already built an uncharacteristically strong class for themselves and have an opportunity to add to that. Kevin Wilson's staff has their eyes set on ATH Nick Marshall and OL Maurice Swain as they bring the 2013 group to a culmination.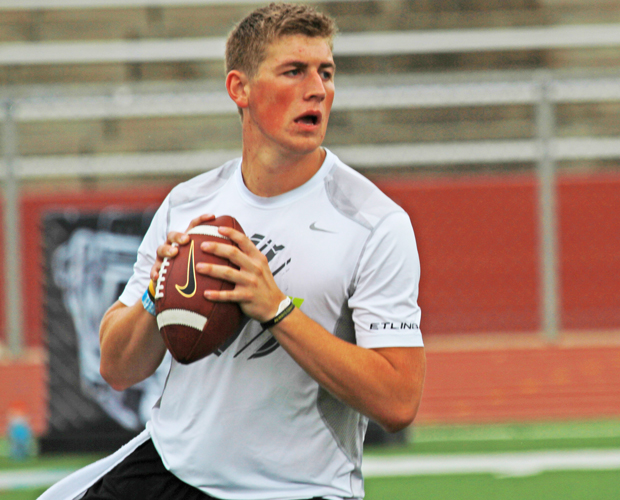 13. Purdue
New head coach Darrell Hazell starts the job with a headliner already tabbed as the next signal caller in West Lafayette, QB Danny Etling. The Boilermakers hope to lock up WR Ricky Jeune to form a prolific passing combination for the future.
A lot of work is left to be done on the recruiting trail for Purdue, with only 10 players claiming spots in the class as of today, as Hazell tries to form a strong foundation for his first season on the job.
14. Minnesota
If the Gophers want to hop out of the cellar of the conference in our batch of rankings, reeling in the pledges of WR Hunter Jarmon and CB Chad Davis would have to be a part of the equation. Jerry Kill is struggling mightily to keep up with the rest of the conference on the recruiting trail.
Rankings Overview
| teams | # Of Commits | Scout Star Avg | Rivals Star Avg | 247 Star Avg | ESPN Star Avg | Overall Avg |
| --- | --- | --- | --- | --- | --- | --- |
| 1. Michigan | 24 | 3.83 | 3.67 | 3.71 | 3.63 | 3.71 |
| 2. Ohio State | 19 | 3.84 | 3.58 | 3.74 | 3.79 | 3.74 |
| 3. Nebraska | 17 | 3.41 | 3.06 | 3.29 | 3.35 | 3.28 |
| 4. Penn State | 18 | 2.83 | 2.89 | 3.28 | 3.17 | 3.08 |
| 5. Wisconsin | 18 | 3.00 | 3.06 | 3.00 | 3.22 | 3.07 |
| 6. Rutgers | 22 | 2.86 | 2.86 | 2.82 | 3.05 | 2.90 |
| 7. Michigan State | 15 | 3.07 | 3.13 | 3.07 | 3.33 | 3.15 |
| 8. Illinois | 26 | 2.69 | 2.81 | 2.69 | 3.00 | 2.80 |
| 9. Northwestern | 20 | 2.90 | 2.84 | 2.80 | 3.00 | 2.89 |
| 10. Maryland | 18 | 2.72 | 2.89 | 2.94 | 3.00 | 2.89 |
| 11. Iowa | 17 | 2.71 | 2.94 | 3.00 | 2.94 | 2.90 |
| 12. Indiana | 15 | 2.87 | 3.13 | 2.73 | 3.27 | 3.00 |
| 13. Purdue | 10 | 2.60 | 2.91 | 2.90 | 3.30 | 2.93 |
| 14. Minnesota | 14 | 2.43 | 2.79 | 2.79 | 2.86 | 2.72 |