The recruiting dead period began this week, meaning all contact going out to recruits is now forbidden until January 4, leaving the only recruiting to be done when prospects call college coaches by their own choice.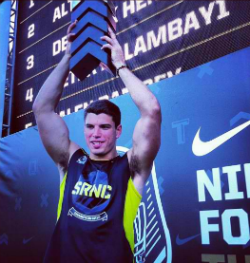 Heading into the new year, the Buckeyes' coaching staff likes where they're sitting, currently with 19 commits in the class of 2013 and 3 spots at minimum, but more likely 6 spots at maximum, left to fill.
Urban Claus has been hard at work since OSU took down Michigan in late November, trying to deliver Buckeye Nation a holiday season to remember.
The prospects remaining on the big board are of top quality and it appears the Bucks are headed towards another top-five finish, likely a top-three finish come National Signing Day in February.
In this edition of the 11W Recruiting Notebook, we take a look at Ohio State's wish list, breaking down the program's top offensive and defensive targets remaining to see where things stand when it comes to them possibly finding homes in Columbus next year.
Join us after the jump to hear the latest happenings on the Ohio State recruiting trail to see how Urban Meyer's second recruiting class could play out in the next month or so.
Offense
At running back there are two prospects still being looked at by OSU, although right now it is not likely that either David Williams or Dontre Wilson end up in the Buckeyes' class.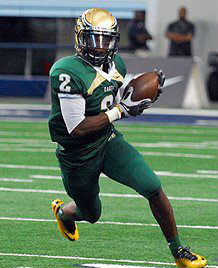 Williams, out of Imhotep in Philadelphia, has had an on-again, off-again relationship with Ohio State. He wanted to make a visit to Columbus for the Michigan game, but that wish was not granted by the staff, and it was thought all was done on that front.
It turns out that was not the case, as Ed Warinner was in his school a few weeks later and now it looks like the Bucks are setting Williams up to be a Plan B should Carlos Hyde decide to declare for the NFL Draft.
I think Hyde will end up returning to Columbus for one more season and Williams will end up either in South Carolina, Miami (FL), or Penn State. Pay attention to this situation, though, if Hyde does the unexpected.
As for Wilson, the DeSoto (TX) product committed to Oregon back in May over Ohio State and Texas A&M, and still maintains he is solid to the Ducks. The kicker for OSU here is that Tom Herman was at DeSoto for two straight weeks, and at this point in the recruiting season, I doubt he is just wasting his time chasing a pipe dream.
Wilson can say he's all Oregon all he wants publicly, but behind closed doors he is definitely flirting with the Buckeyes and if Chip Kelly takes an NFL job, you know who's net will be right there for the speedster to fall into.
At wide receiver Shelton Gibson, James Quick, Corn Elder, Ryan Timmons, and Corey Smith all have their names in the hat to claim spots in OSU's 2013 class.
Gibson is all Buckeye and just needs to make sure his grades and test scores are in order. Word is that is the case, and the staff will surely find out on his official visit on January 11. If all checks out, I expect Gibson to come away from that trip as a Buckeye, although he may wait until Signing Day to announce in order to give America some more time with Cleveland Heights legend Meg.
Quick took an official visit to Louisville last week and claims the Cardinals still have a "slight lead" over the Buckeyes, but that the lead was not extended following the trip. I personally think Quick wants to commit to OSU, but is facing tremendous pressure to be the hometown hero for Charlie Strong's squad. Derek, Miles, and I are in agreement that if both of Quick's parents get 100% behind his decision to come to Columbus then that is what will happen. A decision is expected at the US Army All-American Bowl on January 5, and our own Kyle Rowland will be there for coverage.
Elder is a speedy athlete out of Tennessee who supposedly favors the Buckeyes. In a year where the coaches could carry 85 players, I think he may already be in this class, but numbers could be an issue here. If either Gibson doesn't make grades or Quick chooses Louisville, look for Elder to be the next player to get the green light to pledge to this class.
Timmons is a fan favorite around here, but I think he is behind both Elder and Corey Smith in the pecking order. He took an official to Kentucky last week and it wouldn't shock me to see him commit to Mark Stoops if/when he gets word from Urban that there's just no room in this class. I like Timmons a lot as a player and think he can definitely play at Ohio State, but I just think it's a case of bad luck with the prospects in front of him.
Smith is a JuCo talent who recently committed to Mississippi State. He has a tentative visit set for January 18 and I think if there is room in the class by then that visit could actually happen. Keep an eye on what happens that weekend because I think a visit would tell all. The staff is not going to bring him in just for fun and Smith isn't going to make the trip back to his native Ohio if there's no committable offer available.
Finally, on the offensive line David Dawson and Kenny Lacy are out after reaffirming commitments to Michigan and UCLA, respectively, but Cameron Hunt and Dylan Wiesman are two new names on the radar.
Hunt, a California commit, has opened things up a bit following Jeff Tedford's dismissal from the school. Big-time programs like OSU, Michigan, Nebraska, and others are coming after him, and Urban Meyer stopped by his school last week while he was making a West Coast trip. Nothing serious is brewing with Hunt yet, so a scheduled official visit would be a big sign to look out for.
Wiesman was a Cincinnati commit, but he too has opened things back up, decommitting from the program following Butch Jones' departure for Tennessee. The 6-3/290 Colerain product was recently contacted by Kerry Coombs, who used to coach at his high school, and it looks like the Bucks could have interest. Once again, look out for a visit because if one is not scheduled, then it is just the staff doing their due diligence here.
Defense
With Donovan Munger's commitment it appears the book has closed on defensive line prospects for the class of 2013, but linebacker is a group that still needs talented bodies and there are a number of prospects in the mix.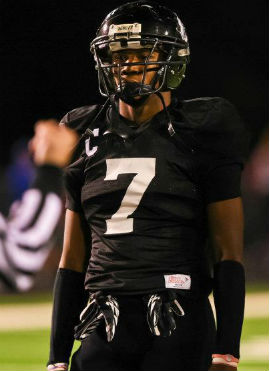 Mike Mitchell is probably at the top of the wish list for fans and coaches alike when it comes to linebacker prospects and the good news for OSU fans is that he won't take any more visits before he announces his commitment at the Army game on January 5. When that happens I expect it to be for Ohio State, as the Bucks have led for a while and the official visit seems to have sealed the deal.
Trey Johnson is right behind Mitchell and the former Auburn pledge favors the Buckeyes as well. An announcement very well could take place at the Under Armour All-America game in Orlando January 4, which would be huge considering he has really only been to OSU out of the schools he is considering. I expect Johnson to also enter the fold after the holiday break, making it a very happy new year for Buckeye Nation.
James Hearns is currently committed to Florida, but the Tallahassee native has shown interest in the Buckeyes and has an official visit scheduled to Columbus for January 11.
There is a chance that if the Bucks gets pledges from Mitchell and Johnson that the visit never happens, but Hearns is an outstanding player so we will just have to wait and see if the staff brings him in.
Chris Worley is a hybrid linebacker/defensive back and could find himself playing the Star position at Ohio State. Notice how I said at Ohio State? That is because barring something like academic issues standing in the way (Worley recently took the ACT again), this Glenville product is all Buckeye and it's only a matter of time before that is public knowledge.
Finally, Vonn Bell is considered the big fish that the staff is chasing and Miles broke some big news a couple of nights ago regarding his recruiting plans. Bell, who originally was going to announce his commitment and then take a visit to that school, has decided to slow things down a bit and will visit Ohio State on January 11, Alabama on January 18, and Tennessee on January 25 before making a decision.
This is great news for the Buckeyes as many thought Alabama was the favorite prior to this week, but it appears a trip from Urban Meyer down to Georgia for Ridgeland's championship game last weekend caused Vonn and his family to rethink things a bit. Nick Saban is a great recruiter and Butch Jones has some momentum and energy at Rocky Top, but nobody is better than Urban Meyer on the official visit and you can bet the Buckeyes' boss is gunning to lock the five-star prospect up on his official.