So here's the sad news: life is transitory. Things change, people move on to the NFL to make millions and millions of dollars, dog sometimes get rabies and have to be put down. Such is the flow of the universe.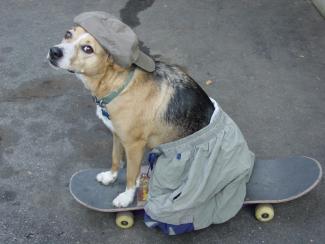 The key is to enjoy those people and dogs to the fullest while you're lucky enough to be around them, so today Sarah and I tackle the fussy issue of Buckeyes leaving for the NFL early. Yes, Hankins will be gone, but we begrudge him not, and neither are we critical of any other Buckeyes willing to take the plunge. Carlos Hyde, for example, is likely not ready for the League, but we're behind our boy 100% if he does go. Also we talk about dogs a lot, even more than usual.
Hey! And Eleven Warriors very own Chris Lauderback joins us to talk a little Ohio State basketball; what he likes, what he likes not as much, and what Aaron Craft needs to do to become the next Evan Turner.
And of course we wrap things up with ask us anything! You, yes you, can ask us everything about anything by e-mailing us at elevendubcast@gmail.com, so try it out why not?
0:24- We talk a little basketball, but the larger point here are the NFL prospects of some of Ohio State's stars like Bradley Roby, Carlos Hyde and Big Hank himself.
16:00- Chris joins us and as our resident b-ball expert, talks all things OSU shooty hoops. Spoiler alert: our big men kinda suck right now but don't sweat it.
31:41- Ask Us Anything! Only two questions this week (for shaaaammmeee), one involving Jim Delany's master plan, and the other being a submission from a very cheeky individual who is hell bent on turning my universe upside down. Not necessarily a bad thing, though.
47:09- DOG CHAT
Music this week was Giving the Dog a Bone by AC/DC, Hey Bulldog by the Beatles, and my favorite dog-related song of all time, the Bron-Y-Aur Stomp by Led Zeppelin. And that's it! Go high five a dog today.