Before the season, Ohio State's players and coaches talked about the team developing a new identity. That on-court personality would revolve around turning in-your-face defense into high-percentage shots in transition.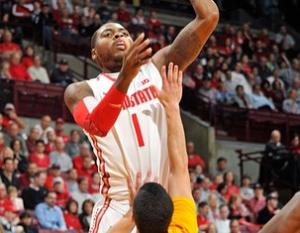 It worked to a certain degree during the first week of the season. But the past two games were a constant struggle. The offense was lagging, which resulted in sloppy play on the other end of the court.
But, against Long Beach State, everything finally fell into place for 40 minutes. Ohio State won, 89-55, and accomplished the goals they set forth at the outset of the season.
The Buckeyes scored 21 fastbreak points, a majority of which came off 13 Long Beach turnovers. Aaron Craft forced a handful of turnovers in the game, including three in the first four minutes. Still, head coach Thad Matta doesn't believe defense has become the team's identity yet because they continually have to revisit defensive aspects in practice. 
Long Beach State head coach Dan Monson might share a differing opinion.
"Defensively, they just got into us and frustrated us," Monson said. "Craft is as good of an on-ball defender as anyone in the country. (Long Beach State point guard) Mike (Caffey) is going to be a good point guard for us, but you have to give all the credit to Aaron."
Ohio State ranked 59th in the nation and in the middle of the Big Ten in points allowed per possession entering Saturday's game.
The 49ers, facing a top-10 team for the second time in three days, shot 31 percent from the field and 25 percent from three-point range. Ohio State enjoyed an overwhelming advantage on the boards, outrebounding Long Beach State, 49-33.
"All week coach (Matta) has been challenging us, talking about toughness and being able to get stops on defense," junior guard Lenzelle Smith Jr. said. "When we come out and play like this, we hope coach is going to cut back on some of those defensive drills in practice. We're connected and playing well. As long we are communicating, I don't think teams can score consistently against us."
Craft, the reigning Big Ten defensive player of the year, admitted that he and the team's offensive struggles have contributed to the defensive woes. Craft normally carries a mild-mannered demeanor on the court, but had become flustered in the early season, as his shots have not fallen.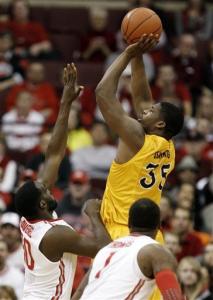 "Playing defense is a total mindset and a total attitude," Craft said. "When we grasp that as a team, and we do at times, we can be pretty good. And that's going to lead to our best offense, layups in transition and things like that."
Today was one of those days.
Ohio State shot 47 percent from the field after being below 40 percent in the past two games. The Buckeyes assisted on 22 of their 31 field goals. All 11 Ohio State players who appeared in the game scored, four finishing in double figures.
"I felt like all those guys that came in brought some energy and cohesiveness," Matta said about the bench. "They shared the basketball. It seemed like they had a pretty good flow defensively of what we wanted to accomplish."
Deshaun Thomas led all scorers with 18 points, LaQuinton Ross had 16 points off the bench, Smith contributed 14 points and nine rebounds and Sam Thompson finished with a career-high 13 points. Shannon Scott had nine assists in 25 minutes.
But Ohio State's day started off much like its past two games. The Buckeyes missed six of its first nine shots before converting on four straight, including two three-pointers while adding a pair of free throws.
That spurt was part of a 9-0 Ohio State run that put it up, 25-13. From there, Long Beach State never threatened. The Buckeyes led, 39-25, at the half.
Ross, who has been called on to be a complement to Thomas' scoring, did so again today. But it was the other areas of his game that stood out on Saturday. Along with 16 points, Ross had four assists and nine rebounds.
"He needs to focus on all of the little aspects of the game," Matta said about Ross. "To his credit, he has done that recently and been very tuned-in in practice and in games. He is playing his best basketball."
Ross has averaged 19 points in more than 20 minutes in the Buckeyes' past two games.
Craft left early in the second half with a severe cut over his right eye. He left briefly with the team doctor in tow to the locker room. Matta said after the game that Craft would receive six stitches. He isn't expected to miss any games.