"And with that, a mighty cheer went up from the heroes of the Big Ten. They had banished that awful Bret Bielema forever. Because he was haunted. Now let's all celebrate with a cool glass of tomato juice."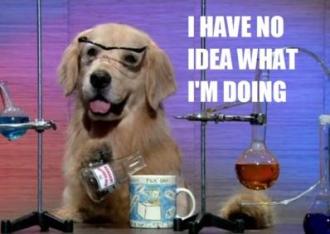 Okay, maybe not FOREVER, but ding dong the witch is dead, and Sarah and I are here to celebrate. Lots of moving and shaking going on in the Big Ten in the past few days, and we sit down to talk about those tremors. Darrell Hazell is probably the only real positive here, but we do love his shiny dome so.
Also, we bring on our very own Ross Fulton to talk about how Ohio State changed and adapted their way to a 12-0 season; the evolution of Braxton, the meaning of Shazier (who I'm very sorry about making fun of his Alopecia, honest) and how everything ties together for next year. Tales of interest therein!
And of course Ask Us Anything (which you can do by e-mailing us at elevendubcast@gmail.com), where we tackle some of the issues of the day and also speculate on the possibility of history and sexy motorcycle crashes repeating themselves in Arkansas. It's a lot of fun, so check it out why not?
0:30- Sarah and I talk about all of the coaching changes, make way too much fun of Bret Bielema (who I'm sure is in reality a wonderful person), and talk a little OSU b-ball.
16:28- Ross joins us to talk a little OSU football in a more mechanical, technical sense. He drops all kinds of knowledge on us and as a result my brain hurts today.
35:25- Ask Us Anything! Our weekly reader segment that we love very much, and our regulars send in another terrific bunch of e-mails. Keep it up great job!
50:00- I GOT BIEBER FEVER!!!
Music on the Dubcast this week was Take, Take, Take by the White Stripes, Que Onda Guero by Beck, and Egg Man by the Beastie Boys. And that is it! Have a great day everybody.