You're all terrible. Yes, you, everyone else in the Big Ten. You all suck and that's that and Ohio State has just spent 12 weeks painstakingly pointing this glaringly obvious fact out to you. Week after week after week, you had the chance to say, "hey, you guys, you are not all that. There are, in fact, teams that are better than you, and you should understand that and be humbled by that fact."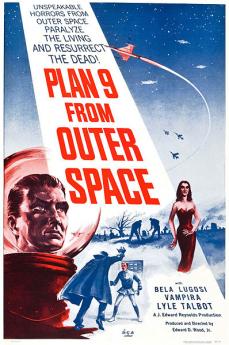 But you didn't! In 12 weeks you showed us, the collective fans of Ohio State, that you are all nothing but a bunch of namby-pamby good-for-nothings who should all be petitioning the NCAA to allow us in a bowl game, ANY bowl game, just to somehow make you morons look better by proxy.
I have spent this entire freaking football season making pithy recaps of the other Big Ten games, operating under the assumption that should Ohio State actually lose a Big Ten game itself, this post would take on a much more conciliatory tone. That of course never happened, and as a result this is now the final, indignant entry in the hate-fest that is the B1G Recap.
I would like to thank Iowa, Northwestern, Illinois, Michigan, Minnesota, Nebraska, Michigan State, Wisconsin, Penn State, Purdue, and Indiana for being unbelievably and aggressively bad in 2012, thus making my job all that much easier. Truly, if not for their utter incompetence, I would've had to write recaps of substance rather than chock full of snide remarks and asides about Kirk Ferentz's solid gold '85 Thunderbird or Bret Bielema's goiter. Yes, it's a little bittersweet. But at least there's still a whole bowl season coming up where 6 or 7 of these teams can continue to embarrass us on a national stage.
MICHIGAN STATE 26, MINNESOTA 10
Oh wow, congrats on becoming bowl eligible, preseason Big Ten favorite Michigan State! I'm sure that in the waning moments of this game you must've thought to yourselves, "boy, there's really nothing better than getting yelled at by Mark Dantonio for another several weeks as we prepare to play in a bowl game no one will have ever heard of!" Most of this victory can be chalked up to Le'Veon Bell (35 carries, 266 yards) continuing his tradition of having monster games against crappy teams who stopped trying weeks ago.
That Minnesota even got 10 points is pretty much proof that magic exists in this world because they had a total of 96 yards of offense for the entire game. Jerry Kill had another seizure and missed the second half, which even I'm not horrible enough to make fun of, but I'd recommend to the Gophers that for their next coaching hire they pick a dude who a) is a good coach, b) not prone to alienating the best players on the team, and c) makes playing for Minnesota less depressing, not somehow more depressing.
NORTHWESTERN 50, ILLINOIS 14
Northwestern, the only Big Ten team of note not beaten by Ohio State, still basically sucks out loud. They ran all over a horrendous Illinois team (Venric Mark had 127 yards on just 18 carries), which is cool and all but also pretty irritating since people will use their relative success this year to claim that OSU didn't beat EVERYBODY in the B1G, completely ignoring the fact that Furious Purple lost every conference game against a team with a pulse.
Illinois remains a raging dumpster fire, and honestly it seemed like toward the end there Tim Beckman and company were just picking random offensive plays out of a hat to see if anything worked. Spoiler alert: it did not. If I had to track Nathan Scheelhaase's evolution as a quarterback, I'd just sadly play a slide whistle and then kick a dog. This was also another one of the Big Ten's trophy games, so even if Northwestern can't get a B1G Championship Game berth out of it, at least they got a cool hat.
PURDUE 56, INDIANA 35
Okay, let me play out this scenario. Team X racks up 512 yards of offense, converts 10 of 19 third downs, has almost 350 yards of passing through the air, and has a 150-yard rusher. And then you say, "yeah, but is Team X actually Indiana?" and I say yes and then we both have a big laugh about it because we both know that Kevin Wilson is a terrible coach and that Indiana probably lost by like three touchdowns anyway.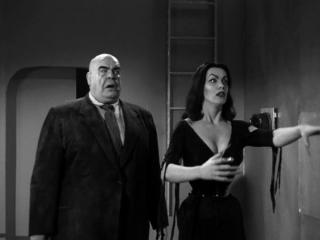 Which is exactly what happened! Also four turnovers! There were a ton of big plays in this game, which is more a statement of how bad both defenses are than how great the offenses were performing. I guess you could say that this was an exciting game in the sense that there was football and long bombs and big runs but a contest to decide the best B1G team in Indiana is like trying to decide the best shade of beige.
Danny Hope was inexplicably carried off the field by his players, who I can only assume were being mean and ironic and Hope wasn't let in on the joke. Purdue, at 6-6, will probably play in some crappy bowl in Memphis or something, and Danny Hope will act super enthusiastic about it in a lame effort to not get fired. This will not work.
NEBRASKA 13, IOWA 7
Speaking of bad coaching, the Kirk Ferentz walk of shame is finally over, as Iowa lost to a clearly uninterested and bored Nebraska team in a game that was like a little goat repeatedly running into a bigger goat until the bigger goat gets mad and just pushes the little goat over. Adorable, in a futile, pathetic sort of way.
The bigger surprise is how poor Nebraska looked on offense; they only accumulated 263 total yards, and though they got a supposedly healthy Rex Burkhead back, he only managed a total of 69 yards on 16 carries. Iowa is garbage and frankly Nebraska should've ripped through them like wet toilet paper, but didn't, which could portend bad things for them in the championship game later on.
I really don't know what to say about Iowa, other than James Vandenberg and Nathan Scheelhaase should get together and commiserate about how those mean ol' aliens from Space Jam stole their football playing talent.
PENN STATE 24, WISCONSIN 21
EPILOGUE
Bret Bielema sat alone in his jail cell, naked from the waist up and beglittered. Like a sweaty, oafish Christmas tree, he lit up cell block d in his own flatulent way. Heaving with sobs, the large, puffy man kept his fellow inmates at bay, remembering how a guy named Zach Zwinak had outplayed Montee Ball, rushing for 179 yards to Ball's 111 en route to an overtime win over Bielema's Badgers.
"BIELEMA! YOU GOT VISITORS"
"Wuh??" exclaimed the porcine coach, as a mixture of snot and tears dripped from his face. "Who?"
At that moment, Urban Meyer and Bill O'Brien walked in, and with them they carried an expression of exasperation and disgust. After a long sigh, Urban spoke.
"We're bailing you out, Bret. NCAA orders."
"B-but I lost! To both of you!"
Bill O'Brien clinched his teeth. "Yes, Bret. We know. You're still going to the Big Ten championship."
"Really? No foolin'?!? Oh happy day!" And with that, as the shackles were taken off and the handcuffs unlocked, the grossest, most irritating, most petulant, most clearly overrated coach in the Big Ten sprinted off into that BCS sunset.
...
And that's it! The whole, horrible, awful, sad Big Ten season. Ohio State ran train over everyone, while the rest of the conference fumbled over themselves and tried to cobble together two consecutive good-looking wins. I'll say this right now: if you ask me who the B1G champion was in 2012, it's OSU. Unbeaten, unbroken, they pretty definitively showed that no other team can hang with them, and given how much the team improved in November, I doubt anyone could seriously argue otherwise.
Have fun embarrassing yourselves in bowl games no one cares about, everybody. We'll be at home sipping mai tais and wistfully thinking about what could've been.