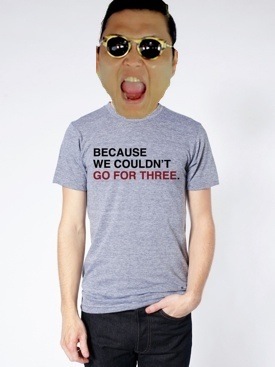 Ohio State welcomes Purdue Saturday for the third entry on their revenge checklist. The Buckeyes have already defeated Michigan State and Nebraska and will look to go three-for-three in the payback category with a win against the Boilermakers.
If this Buckeye defense has taught us anything this season, it's to count on the opponent to score some points, so predict accordingly.
To enter this contest, leave a comment with your prediction of the final score for Saturday's game against the Boilermakers. If you nail the score—or come closest—you'll get to name your shirt from the impressive collection at Eleven Warriors Dry Goods. It will make you feel good.
User craigfling took home the prize last week with his forecast of 52-34 for the Indiana game. He now has groupies. You, too, can be like craigfling.
The fine print:
Must be 18 years-old or older.
One entry/comment per person.
Duplicate predictions are ineligible — first come, first serve.
If Ohio State loses this game, there will be no contest winner. You're still free to enter a score, but there will be no shirt in sadness.
Deadline for entries is kickoff.
Good luck!