During Jim Tressel's 10 years at Ohio State, he never won the Big Ten Coach of the Year. He won a national championship and seven conference titles1, but he could never get the best of Kirk Ferentz. In the Big Ten Coach of the Year race, that is. Head-to-head, Tressel was 5-1 against Ferentz when Ohio State played Iowa.
This past Saturday, Iowa lost at home to Central Michigan, a team that was only ever a little bit relevant when Dan LeFevour was their quarterback, and his last season was in 2009. Coincidentally, that was the same year that Ferentz was last named the conference's COY. Tressel, meanwhile, took Ohio State to Pasadena, where they became the first Big Ten team in a decade to claim victory in the Rose Bowl.
So, when the Hawkeyes fell to the Chippewas, one of the first thoughts throughout Buckeye Country was, "Way to go, Mr. Big Ten Coach of the Year."
The reason they're still bitter from the multiple Tressel snubs is the same reason they continue to hold a grudge against Paul Posluszny for stealing beating out AJ Hawk for the Butkus Award: fans want who they perceive as the best to be acknowledged as the best.
As a self-described TV nerd, I dutifully tune in to the Emmys every year, hoping my favorites take home the winged statuette. It's not because it ultimately matters if voters decide to give Vince Gilligan an award for blowing off Gus Fring's face, but rather, because I thought season four of Breaking Bad was the most outstanding drama on television for the 2011-12 season2.
Overall, I felt the Emmys were a lackluster affair, much like the previous day's football games: mostly yawn-worthy and somewhat head-scratching, with a few bright spots thrown in to keep it from being a complete letdown. 
That's not the only comparison I found between the two. In one way or another, several of this year's Emmy-winning shows can provide insight into both Ohio State football and college football in general.
Breaking Bad
Unlike Walter White at the beginning of the series, Ohio State has not been given a death sentence, but their diagnosis for this season is grim in one respect: there will be no postseason.
After the UAB game, Urban Meyer declared, "we seem to have a very passive team." What they need to do is plan for the future and, in a sense, break bad.
The Buckeyes can't win a B1G title, but they can help determine who does. Their chance to "raise hell" begins this Saturday in East Lansing. If they continue to play inconsistently like they have been, someone will make them pay for their mistakes and soon. Although Michigan State has also struggled with inferior opponents, they have weapons that could defeat Ohio State if they turn in another subpar performance.
Braxton Miller probably still has nightmares about the Spartan D, which is currently ranked sixth in the country in total defense. We already know he's got the moves to waltz into the end zone like a Dancing with the Stars contestant. However, Michigan State, as well as other upcoming opponents, will pressure Miller to throw. He has to be more accurate than he was on Saturday and his receivers have to hold on to the ball.
Against UAB, though, Ohio State attempted to ensure a better tomorrow on the offensive side of the ball. Urban gave his quarterback the power to change the play at the line of scrimmage, which his coach called "a great first step for him."
The Buckeyes were also able to establish more of a running game outside of Miller. He could have carried the ball more and will have to when they face a tougher opponent. In the long term, it helps that he wasn't relied on to be the entire offense:
There is no magical cure for the defense's tackling problems and their propensity to give up big plays, but they can figure out ways to execute better. For all its flaws, this team can still be dangerous, if they embrace that role.
Or to put it more simply, Ohio State can become the one who knocks. 
Game Change
During election season, voters often hear the same sound bites over and over, either because the candidates try to frame the issues or the media grabs onto a certain story line and won't let it go. It doesn't matter how much or how little truth is behind the talking points; the more they're repeated, the more perception becomes reality. 
So, a little girl holding a daisy symbolizes the threat of nuclear war under Barry Goldwater, or Willie Horton signifies that Michael Dukakis is soft on crime. Whether you believe it isn't important. All that counts is whether collectively, the American people do.
Even though everyone knows the Big Ten as a whole is not taking the college football world by storm right now, "the B-1-G is B-A-D" narrative has reached hyperbolic levels. The insults are getting less clever3 and the amount of vitriol continues to increase.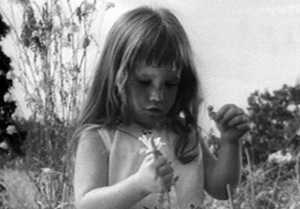 It might be a down year for the conference, but its members didn't start stinking it up overnight and they won't get better overnight either4. Yet, change has to start somewhere and although they're dismissed because of their weak reputations, Northwestern and Minnesota are both currently undefeated and have noticeably improved, especially on defense, from last season. Ohio State and Michigan are each building toward a bright future, and whatever struggles Wisconsin and Michigan State are going through, both programs have solid foundations.  
While the Big Ten's top teams have proven to be either overrated or enigmatic so far this season, the ACC hasn't exactly been stellar, except for Florida State and maybe Clemson, and even the mighty SEC has to deal with the American Horror Story that is Arkansas football at the moment.
The Big Ten has too much going for it outside of football—strong academics, inimitable college towns, a vast army of alumni, basketball, a Scrooge McDuck-like vault filled with money for Jim Delany to swim in—for it to become irrelevant in the sport. 
Yes, they have to start beating nonconference opponents, but like elections, these things are cyclical. Neither party holds on to Congress or the presidency forever, and the Big Ten won't always be the butt of everyone's jokes.
Modern Family and Homeland
All night long, Modern Family was cleaning up during the comedy portion of the Emmys, so by the time it was announced as the Outstanding Comedy Series winner, it was evidence of, as Jon Stewart put it, "just how predictable these (five-second delay) things are."
There's a certain sitcomish predictability to college football, too. LSU will have trouble with a mediocre SEC foe and then end up pulling it out by some stupid score like 12-10, in a game where a field goal accounted for all the second-half points.
Meanwhile, Oklahoma will come up short on the big stage and Denard Robinson will throw more accurately to the other team than to his own wide receivers.
Therefore, it's only inevitable that Alabama, who has dominated their competition, will repeat as national championships, right?
Before this year, Mad Men had never lost the Outstanding Drama Series Emmy, a perfect four wins in four tries. Similarly, in his portrayal of Walter White, Bryan Cranston had nabbed the Lead Actor in a Drama Emmy for all three years he had been eligible. Most experts thought they were both locks to keep those streaks alive.
Instead, freshman series Homeland unseated Mad Men and its two stars, Claire Danes and Damian Lewis, were honored in the lead acting categories. 
Other teams, like Florida State and Oregon, have impressed and just might have the tools to take down Alabama if that's how this season unfolds. But we're only a month into it, and last year at this time, LSU looked unstoppable, just as Ohio State did in 2006 and Miami did in 2002.
Even among the foregone conclusions, college football provides many unexpected results. That's the erratic, bipolar nature of the game.