I keep hearing this rumor that 'football' started last night but my apologies for not recognizing a perennially overrated South Carolina squad at Vandy as the start of said 'football'.
Sure, it's fun to pretend the OBC is still relevant and all, but fact is, things start for real at high noon tomorrow as the Fightin' Urbz of Ohio State take on the popped collars from just down the highway. 
I hate to get all Jim Anchower on y'all but its been a long time since I rapped at ya thanks to the start of our football season publishing calendar. As such, I'm wondering how everyone managed to kill off the last week in anxious anticipation of the Meyer Era?
You pick up a blocking sled off eBay? Or maybe you got your hair cut like Bobby Olive used to rock it for old times' sake? 
Personally, I planned ahead scheduling a week's worth of vacation to hit three Phish shows in four days. With two days recovery baked in, I'm writing less than 36 hours before kickoff and feeling like a genius. 
The whole ride back from St. Louis, I kept discussing with my compadre which freshman is set to blow up and I'm pretty sure we agreed it'll be Noah Spence. I'm calling 1.5 sacks for the kid on Saturday. Who's your breakout performer tomorrow? 
While you think that over, let's dig deeper into your last offseason Skully until late November...
B1G WEEKEND FOR B1G TEN. As usual, the season starts with the B1G correctly labeled as the big conference with small results when it matters most. With a lackluster non-conference schedule ahead of virtually every team outside of the action this weekend, both Michigan State and Michigan are faced with doing the league proud. 
That shouldn't make you feel all that good considering a supremely confident #8 Michigan squad is headed down to JerryWorld to take on #2 Alabama on Saturday while #13 Sparty should have an easier time against the depleted #24 Boise State something-or-others later tonight. 
It's hard to see Michigan pulling off the upset - I expect the Bama D-Line to overwhelm the Blue - meaning the best case on the marquee weekend is a 1-1 mark with the W coming against whatever conference Boise is in now. 
As Dan Wetzel points out, these contests mark the only two times a B1G school will face a preseason ranked opponent in non-conference play so it's an early dose of do or die for the league everyone loves to hate. While the B1G isn't alone in laying claim to such a sad non-conf slate, it is pretty amazing that the 12 schools will combine to play just two currently ranked opponents. 
Thankfully, we're just one year removed from Ohio State once again taking control of things in the Midwest. 
I GUESS A RAPPER SHOULD HAVE A WAY WITH WORDS. The venerable Doug Lesmerises, in a piece showcasing the ridiculous size of the OSU fanbase, caught up with Mekka Don, a rapper, former walk-on wide receiver ('99) and Buckeye graduate. 
I must admit, I've never heard of the dude but I was pleased to hear of how he stood up for the Scarlet and Gray while in the NYC:
"When you see the negative attention and publicity and people dragging Ohio State's name through the mud, it's the same as if it happening to your family. That was a low moment for me on the East Coast, because I found myself defending Ohio State almost daily from the comments people would make."
Upon weathering the storm, Don likened the Ohio State / Urban Meyer marriage to that of celebrity and hit the nail on the head in evaluating how people from both sides of the fence should view the hire:
"Now it's like Jay-Z and Beyonce. They're two megastars individually, and when they came together people were, like 'Oh, my God. They're going to take over the world.
If you're a casual fan, or an Ohio State fan or an Ohio State hater, I think you can see what he's going to bring to the program. For the people who don't like Ohio State, I think people fear what this could mean for Ohio State football."
Amen.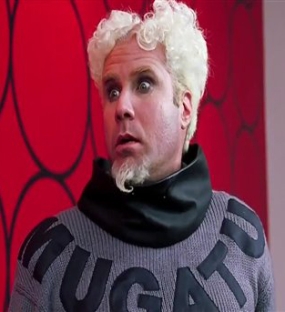 ITTY BITTY SELECTION COMMITTEE. Though it's been about two months since the announcement of a college football playoff, we still don't have definitive word on exactly how teams will be chosen to participate. 
While it's the biggest unknown from a fan perspective, BCS executive director Bill Hancock also noted media rights and semifinal/bowl sites have also yet to be determined. 
Discussing the selection committee, Hancock said nothing is carved in stone with the final verdict not likely decided until next summer. For now, the working assumption remains:
A commitee of 15-20 will determine the playoff participants.
Every conference would be represented on the committee.
It'll be composed of 'football people' (good thinkin') that will, "use their expertise and good old fashioned common sense. None of this is set in stone, but I know they will use records, strength of schedule, head-to-head, results against common opponents, all those common sense things that we'd all expect the group to look at."
So glad to hear the process for determining a committee is running at the same pace as determining IF a playoff would actually happen. Of course, anything that doesn't award Notre Dame bogus lifetime achievement points is a step in the right direction so I'll shut up now. 
JUST GO MAN. OH, THAT'S REALLY WARM. It's no academic fraud scandal but props to Mizzou for having no less than two quarterbacks busted for leaving the scene of a accident in recent months. 
The latest transgression occurred when backup QB Maty Mauk, he of Kenton, Ohio fame, was arrested yesterday on suspicion of four misdemeanor charges including leaving the scene of an accident, resisting arrest by fleeing, operating a vehicle in a reckless manner and failure to observe a traffic control device. 
The first QB was in a traditional vehicle but Mauk was rocking a scooter when his alleged incident occurred. To his credit, he did have two female passengers in tow, at least before he dumped the rig in a parking lot between two parked cars that he likely smashed into. 
Later reached by police, Mauk turned himself in yesterday morning before posting $1,000 bond. Ahh, the freshman 1,000, I remember it well. 
THEY'RE DRY AND THEY'RE GOOD. Apologies for getting all shameless but in case you missed it, the new 11W DryGoods store is up an running. The new link features better prices and some male models that would clearly throw Mugatu into a jealous rage. Even better, you can save 10% by using the code GODRYGOODS by the end of today. 
FUNDAMENTALS ARE A CRUTCH FOR THE TALENTLESS. What you don't know about the NCAA's sanctions against PSU... Your Official 2012 CFB Coaches Pick-Up Lines... Proper urinal etiquette... Pre-Snap Read breaks down Sparty... Nyan Scorpion... How bachelors kill moths... Guilty.